TOO Natthapong Rattanachoksirikul's 'Elfie' soft vinyl figure has captured the hearts of collectors throughout Thailand with demand outstripping supply for every release. Back in May we saw TOO Natthapong's "Elfie" grow in size with the ELFIE BANANA 300% LED version, you guys went bananas over it. Yesterday they announced more 300% Elfie's, but this time Glow In The Dark. Just like our glowing smiles when we heard this 300% Elfie is GID.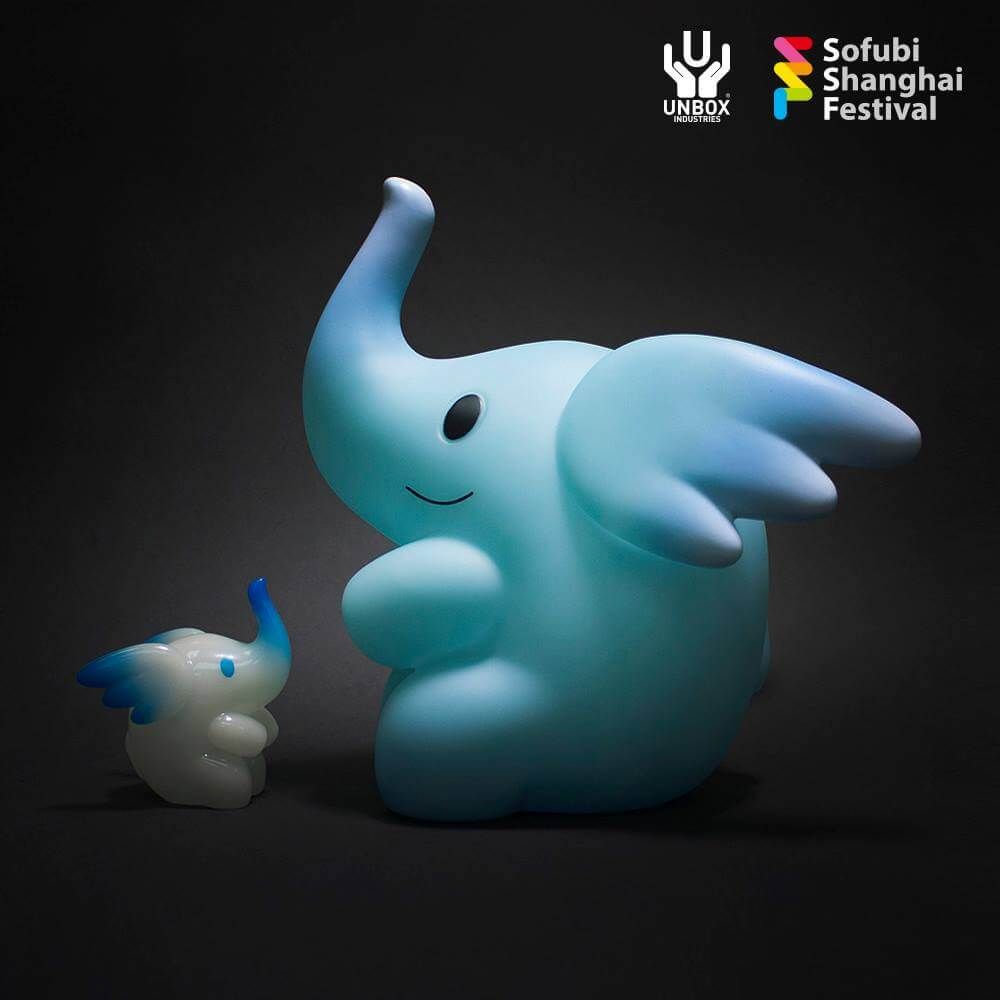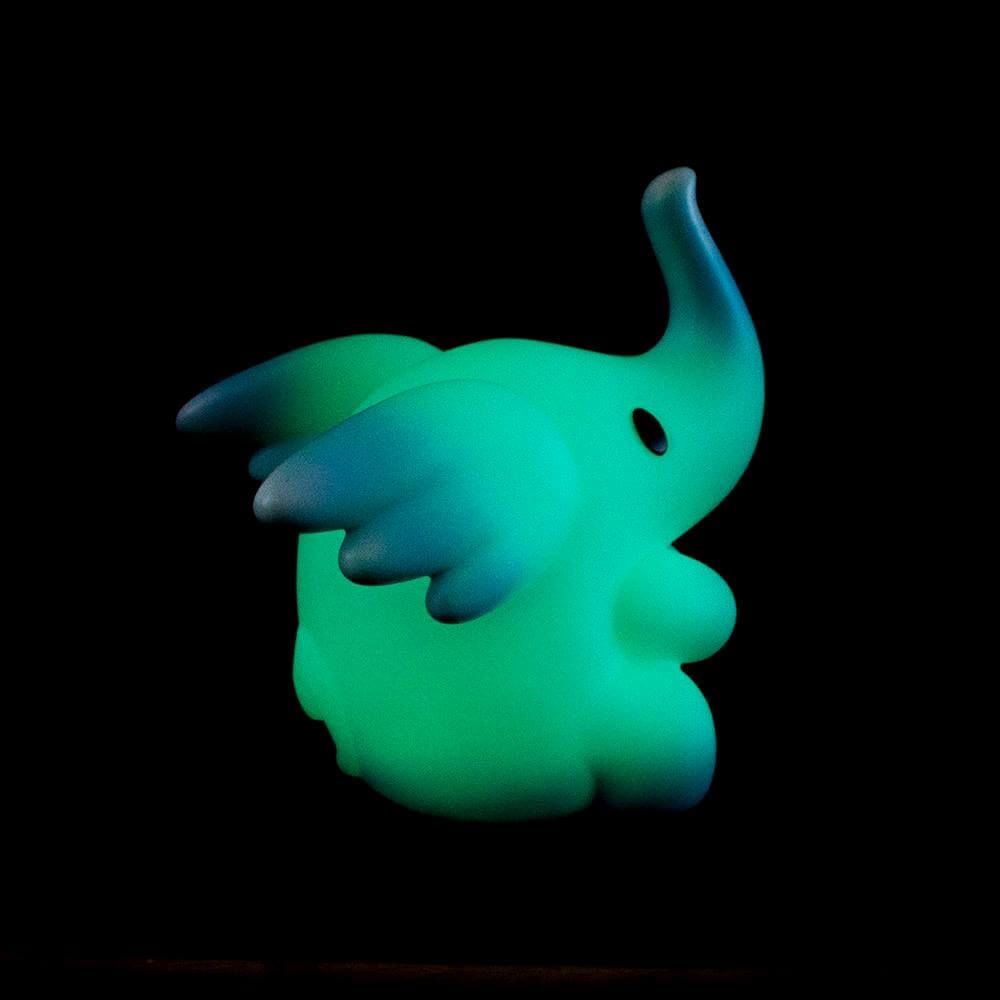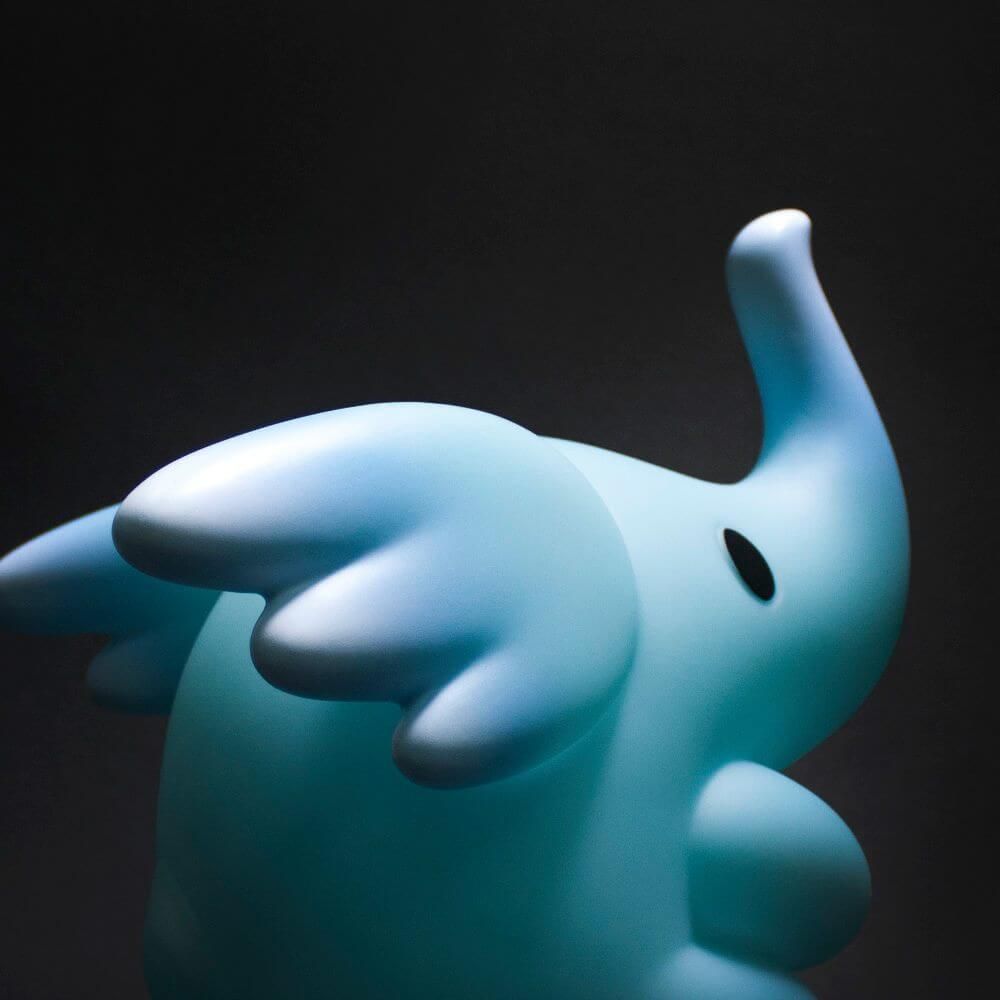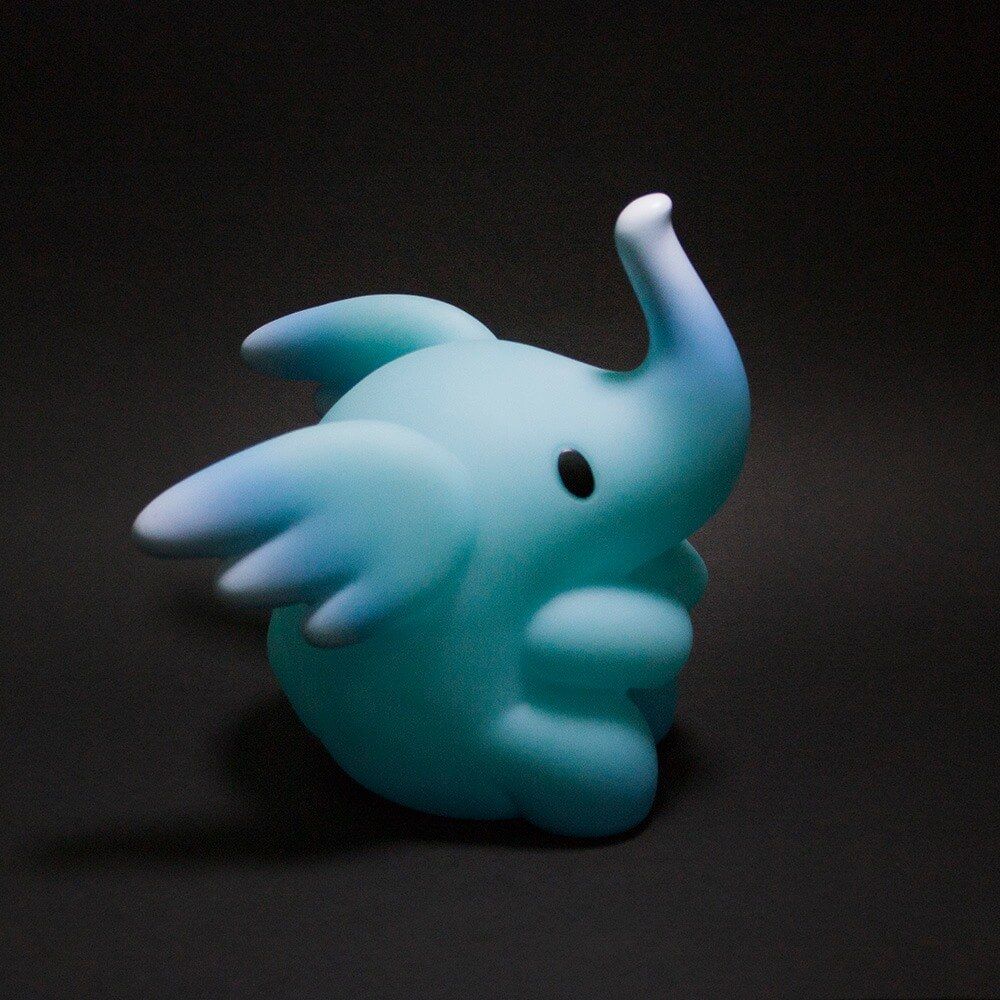 'Unbox & Friends' will be open from the 8th until the 12th July 2017 and will allow visitors the opportunity to view elements used in the production process alongside the collaborative projects we have had the opportunity to work on over the past years.
[box title="Important Details"]
WHEN: 8 – 12th July 2017
WHERE: First Meet Gallery ????. ??????????????503???????103,104
103-104?No.503?NingGuo Road?Yangpu?Shanghai
[/box]
300% GID Elfie will make its debut at SSF at First Meet Gallery. Not to worry if you can't make it to SFF, Unbox did say "We will have this version release at Thailand and Unbox online soon" So stay tuned.
UPDATE
[box title="Important Details"]
WHEN: SALE SUNDAY JULY 9th
TIME:
BST: 14:00pm
HKT: 21:00pm
EDT: 9:00am 
PDT: 6:00am
JST: 22:00pm
WHERE: http://store.unboxindustries.info/
LIMITED ONE PER CUSTOMER.MULTIPLE ORDERS (INCLUDING SATURDAY ORDERS) WILL BE CANCELLED.
GOODS WILL SHIP END OF JULY.
[/box]
Behind the scenes at Unbox Industries HQ and you will see some prototypes.

Check out our LIVE footage at TTE 2017 Greenie & Elfie booth below.