Here we go! The rumours are true 1000toys have listened to their fans and for all who've missed out on the 1/12 scale Synthetic Human. Another chance not to pay aftermarket price. Here's what 1000toys had to say about the 3rd run of the epic  Synthetic Human.
Back by popular demand! We are happy to announce we will soon be opening of pre-orders for the third production run of the 1/12 scale Synthetic Human. A marvel of groundbreaking engineering, this articulated masterpiece will once again be available!

The original 1/6 scale Synthetic Human was the first release by 1000toys and kicked off the "TOA Heavy Industries" series of figures featuring original characters designed by manga creator Tsutomu Nihei and produced by 1000toys.

The 1/12 Synthetic Human is not just a downsized version of its 1/6 scale counterpart. The figure's articulation, gimmicks and silhouette have been refined and optimized for the 1/12 scale size.
The 3rd edition will have a unique identifying mark added to its cervical spine to distinguish from the previous runs. It will be identical to the previous releases in every other aspect.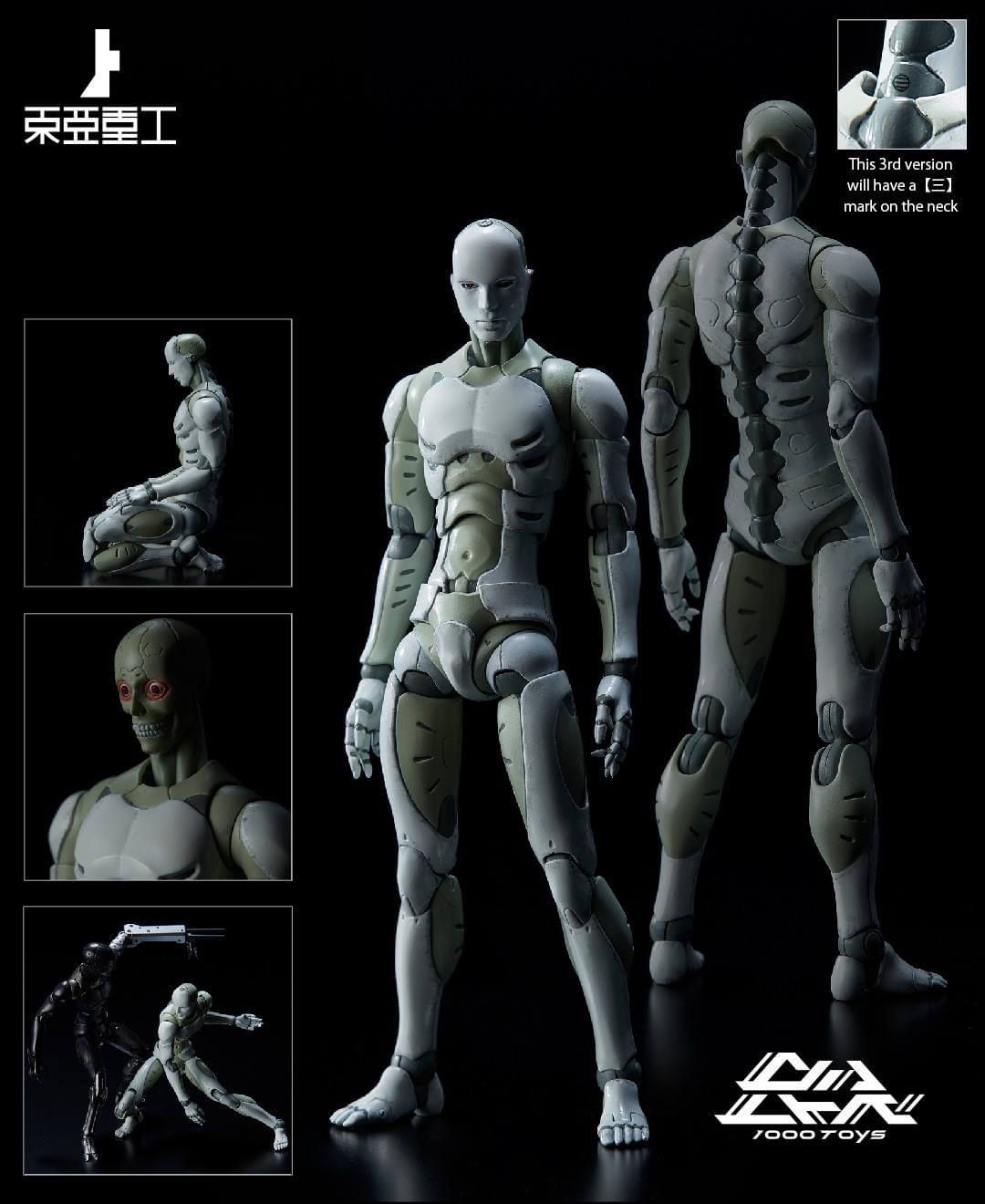 [box title="Important Details"]
<Order Info>
WHEN: Pre-orders for will start on Tuesday, February 29th 11 AM JST at the 1000toys online shop!
– Product Name: 1/12 Synthetic Human
– Price : $68 (USD, International Shipping Included)
– Pre-order Start : From February 20th (Tues), 11:00 am (JST)
– Period of Delivery : June, 2018 (Tentative)
– Purchase Limit : maximum of 4pcs per person
WHERE: Online Shop Address: http://1000toys.jp
<Product Info>
– Height : Approx. 150mm (1/12 Scale, 6 in.)
– Package Dimensions : W 140mm/D 50mm/H 200mm
– Package Weight : 100g
– Material : ABS, ATBC-PVC, PA, POM
– Included : Hand Parts (Fists, Grip Hands), Interchangeable Mask
<Creator Info>
– Character Design : Tsutomu Nihei
– Engineering : Takao Kinoshita (ICREA) / Yuuki Nakamura (Sentinel)
– Finisher : Yoji Hayakawa (Sentinel)
<Purchase Info>
Note this item will also be solicited through Diamond Comics Distribution and D4 toys among other distributors. If you have concerns about import taxes and international shipping issues, we recommend you purchase this item through online shops or retailers in your area. For anyone in areas without a local Japanese toy shop remembers that the 1000toys online shop ships worldwide.
※Please note all import taxes will be the responsibility of the customer.
[/box]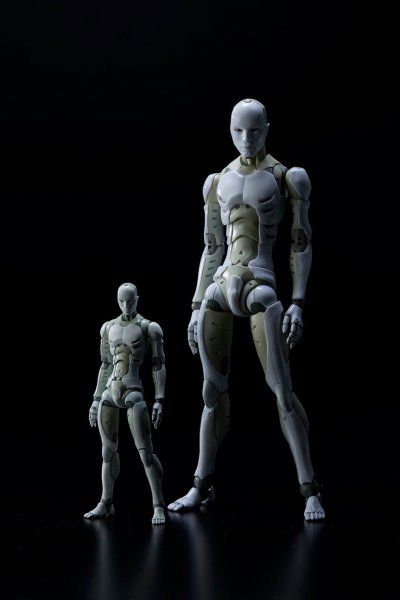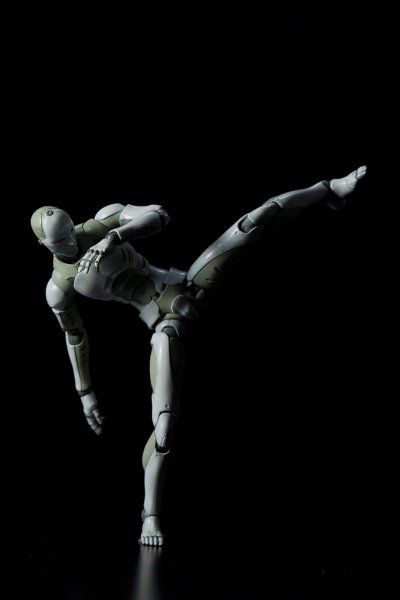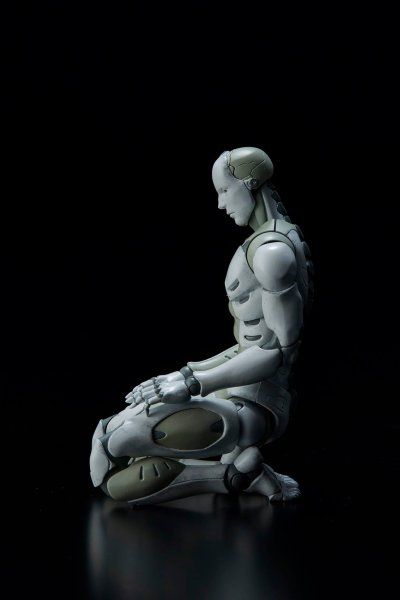 Need Synthetic Human fix you can check out our reviews of the line HERE.
 If you want to get your Designer Toy news first, you should look to download our new TTC Mobile App. Designer Toy news direct to your smartphone. No dealing with social media algorithms.
To keep tabs on 1000Toys visit their Website, Facebook and Twitter