If Made your A.I. (Adult Intelligence) sofubi figures by KIKKAKE Toys wasn't enough for you guys then what about a chance to own A.I.ien_ UNIQUE INVADER_Newborn skin by KIKKAKE Toys! Yes, your eyes aren't deceiving it has been made to look like a real blow up doll! but in fact its sofubi! just like the Adult Intelligence) sofubi figures. Earleir on in the year the ALIEN black edition sold out as quick as you could SCREAM Ripely! So this will be your chance to own one and put your stamp on it or leave it blank with that Newborn skin.
It's a "friend of the galaxy", who came from across the universe.
and Earth souvenirs to give to them. 
We can see, Kikkake already being a trendsetter with this style. Which other blow-up sex dolls dolls would you like to see? HA. Release your inner fetish.
A.I.ien_"UNIQUE INVADER"_Newborn skin Blanks now at http://kikkake.ocnk.net/. Priced at 12,000yen.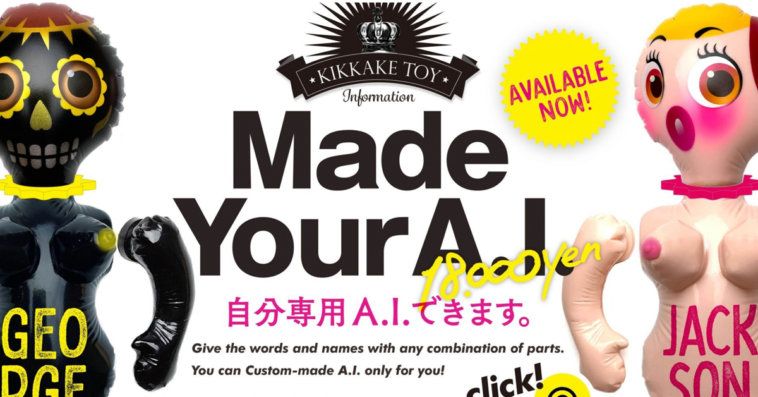 Find Kikkake via http://kikkake08.blog41.fc2.com/ and Instagram.
---
---