It's been a while since we featured anything to do with designer plush. So it's ever so fitting that The Jelly Empire" AKA Selina Briggs has launched a Kickstarter. Turning her Jelly Robot into a soft plush! Not enough robot pushes in this world and Selina is about to fill that void.
Meet Jelly. He's a robot, or rather a jellybot, who's programmed to be adorable. Help his plush toy army come to life!
The campaign is already in full swing and with 30 days left to meet the $7000 target. Heres what Selina has to say about the campaign.
"I've always dreamed about taking over the world with an army of robots, so I spent a lot of time doodling and coming up with concepts for a robot Empire and that's how Jelly, a very playful and curious robot was born. I've been drawing this little guy for a while now and it's been a ton of fun along the way. He started out as 2D illustrations but then evolved into comic books and then 3D resin collectibles and finally into plush.  It was then, that I met a very talented plush maker, Shlii, who helped me bring Jelly alive in the plush world and with a huge success!  I started selling Jelly robot plush toys a few years ago at conventions and online, but every time I have any available, they always sell out that same day. Because of the time and effort it takes to make one plush figure, I'm simply unable to keep up with the high demand."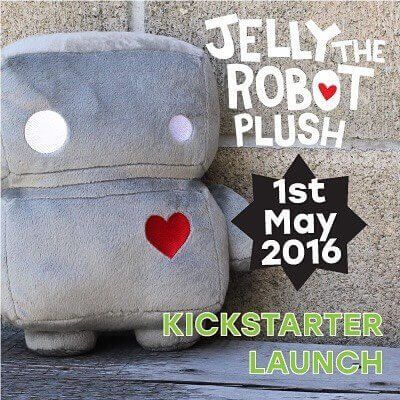 Plenty of cool rewards to backers of the Kickstarter too.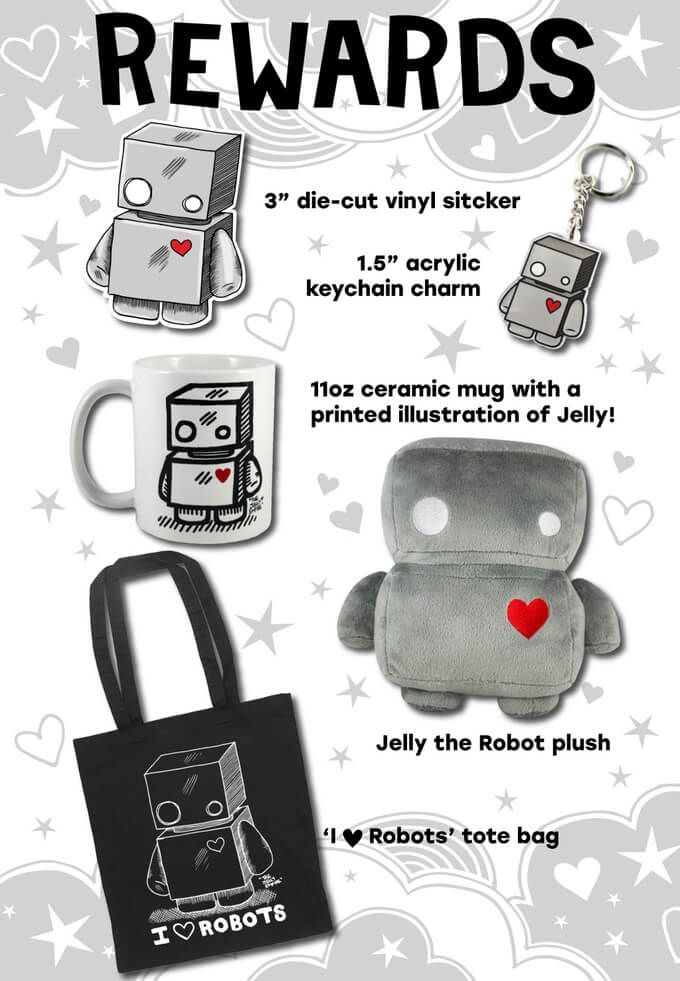 Click HERE http://kck.st/1VGaXFN  to make help Selina take over the world with these adorable, squishy Jelly the Robot plush!
If you are curious about Selina art, want to find out more about The Jelly Empire, or would like to follow Selina on social medias, please visit Selina website at www.thejellyempire.com.
Find The Jelly Empire via
(all info and photos lifted from http://www.thejellyempire.com/)