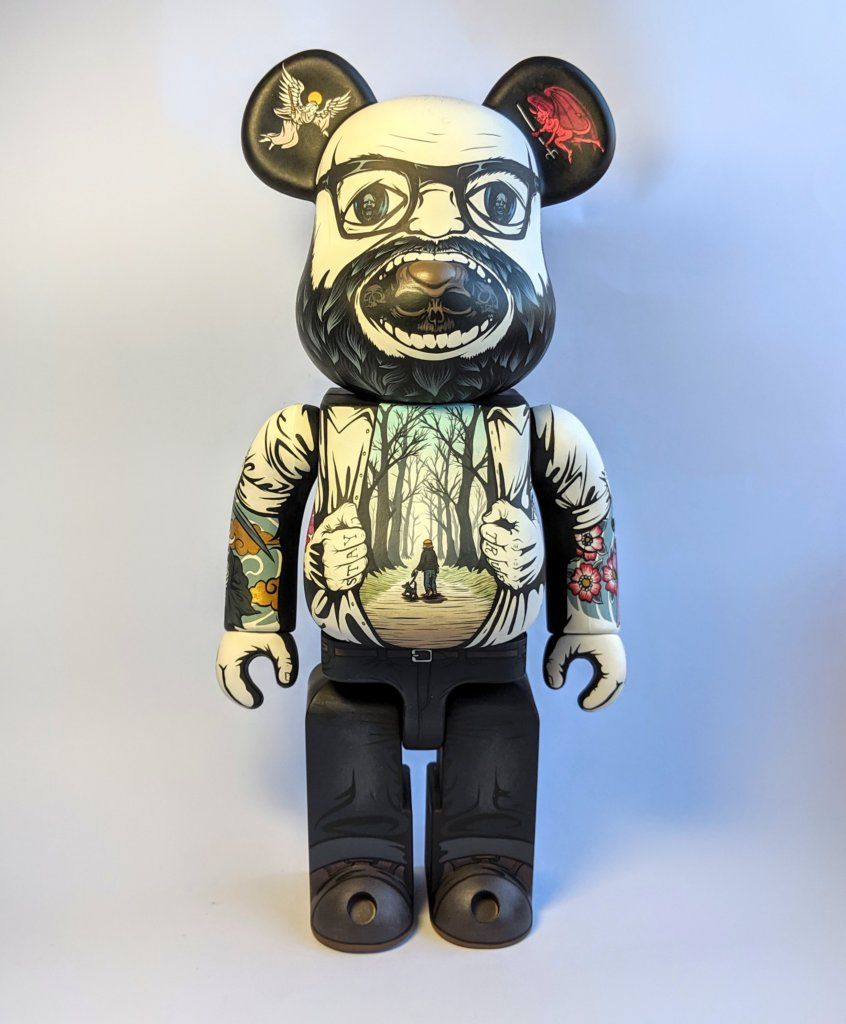 Given the task of creating a reflection of himself, Jon-Paul Kaiser has taken on the 400% [email protected] in a magnificent take on the very substance that makes up JPK. Incorporating elements of his life, taste, aspects of his character & artwork. A marvellous custom, lots going on with the intricate detail on this 11inch platform.
I felt I could explore themes a little deeper, using references with dual meanings as well as picking up on some of my earlier tastes and inspirations in art; surrealism, album cover artwork and comic book illustration.

JPK, January 2020
Whilst this was a private commission, don't hesitate to reach out to Jon-Paul to get in on his commission list in the future: [email protected]
---
Jon-Paul Kaiser Social Media
Facebook: https://www.facebook.com/jonpaulkaiser
Instagram: https://www.instagram.com/jonpaulkaiser/
Twitter: https://twitter.com/jonpaulkaiser
---
If you want to support The Toy Chronicle, we have a number of options available to you. We have started to stock a wide range of releases that we think you will enjoy. Ranging from production pieces from Superplastic, to original pieces from our favourite artists. Purchasing one of our pins also really help. A quick, cheap way to also support the TTC is by making a small donation. These can all be completed below through our online shop. We appreciate all the support! Thanks!