TTC hardly features mass-produced toys but this custom Star War X-Wing was too good to miss out. Customised by UK's very own Jim Magee! New Star Wars film is releasing very soon, Jim blessed it with a World War II US P51 Mustang (a bit) weathering. Seeing this custom X-Wing makes us want to make flying noises while holding this huge X-Wing! don't laugh you'll want to deep down.
Jim said "it took fecking hours and hours and nearly went in the bin several times. It's based on the huge Hasbro X-wing that no-one wanted!" (pic below)  well everyone would want it NOW!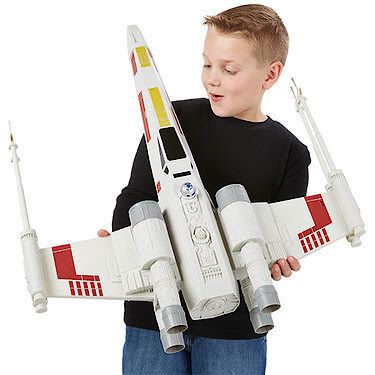 [slider source="media: 34243,34244,34241,34242,34246,34247,34240,34248,34249,34251″ width="1600″ height="1080″ title="no"]
Jim's famous rivets are all lined up with precision on this custom X-Wing and we this style. Not one patch is missed, we do think jim should have left the OG colour of R2-D2 but then it's a personal preference.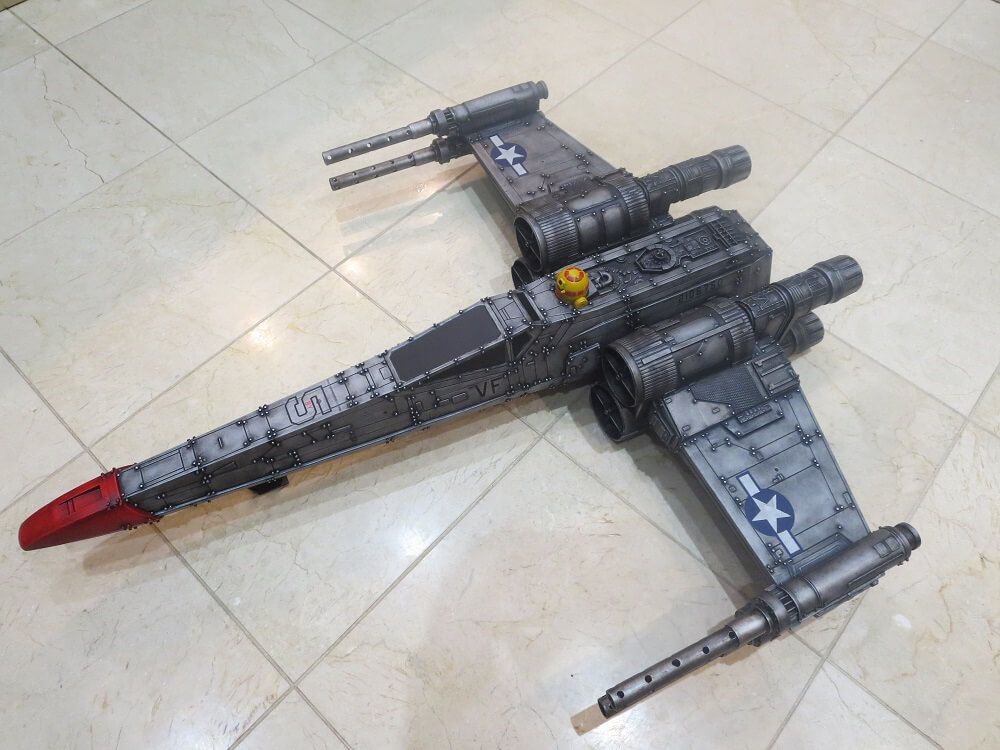 Jim's not forgotten the emblems too with match the WWII style and charged up with WWII weaponry. PEW PEW PEW!
Like what you see? We asked what would it take for him to part ways with the WWII X-Wing, £100! bargain with the amount of hours he's spent on it. hit Jim up via  [email protected] to grab it!