Martian Toy has invaded San Francisco! well not exactly but they have joined up with San Francisco's Woot Bear to give you all a little taste of Dcon 2015. This Saturday, December 19th. You can get to see custom works from over 30 artists and participate in Woot Bear's White Elephant Gift Exchange. Another fantastic show and idea.
Here's a small example of what to expect.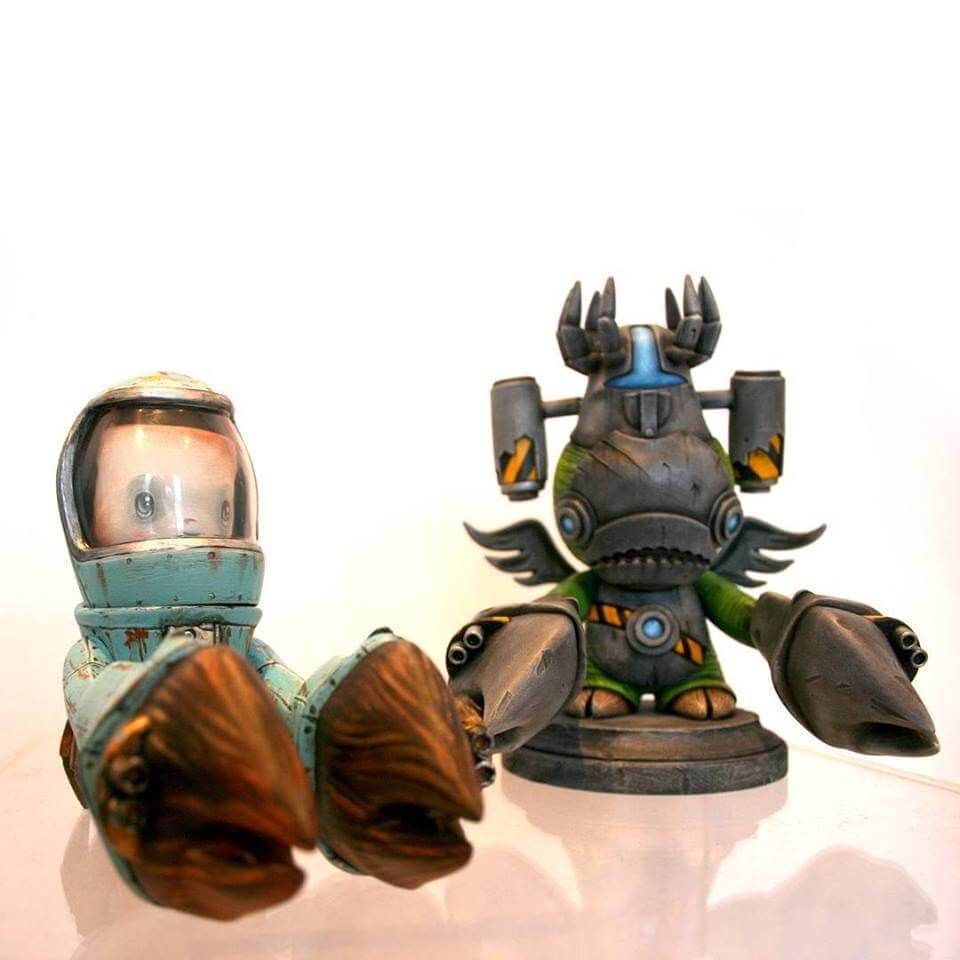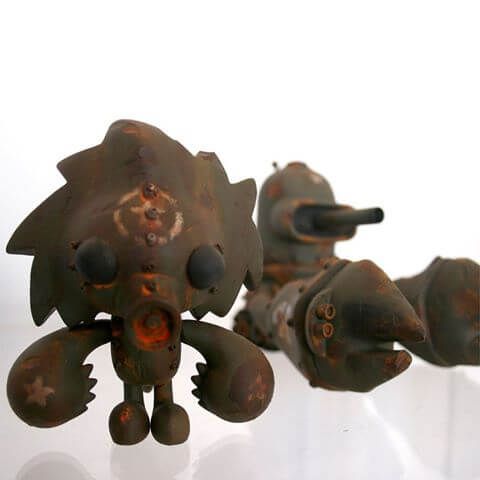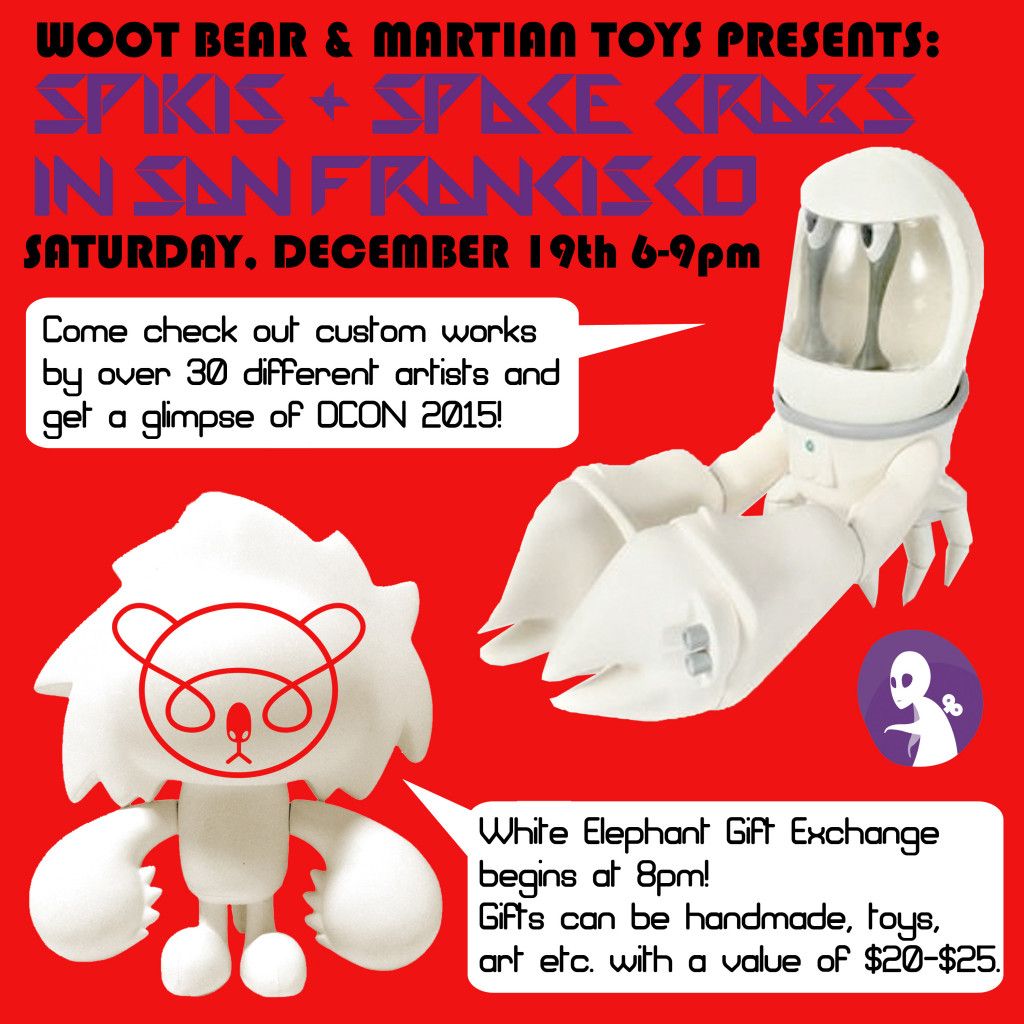 *White Elephant Gift can be toys, handmade, art etc. with an approx. value of $20-$25.
This Saturday! 12/19th 6-9pm at Woot Bear 147 Clement st. SF, CA.
Find Woot Bear Via http://wootbear.com/