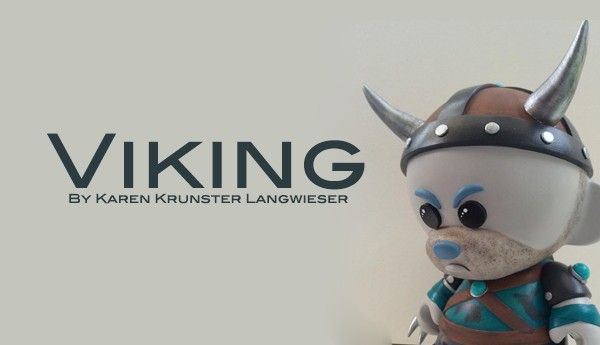 Krunster suits up a Kidrobot Munny and ready to take the high seas with her Viking. The Viking clearly needs a big stiff drink with his grumpy face, armed and dangerous.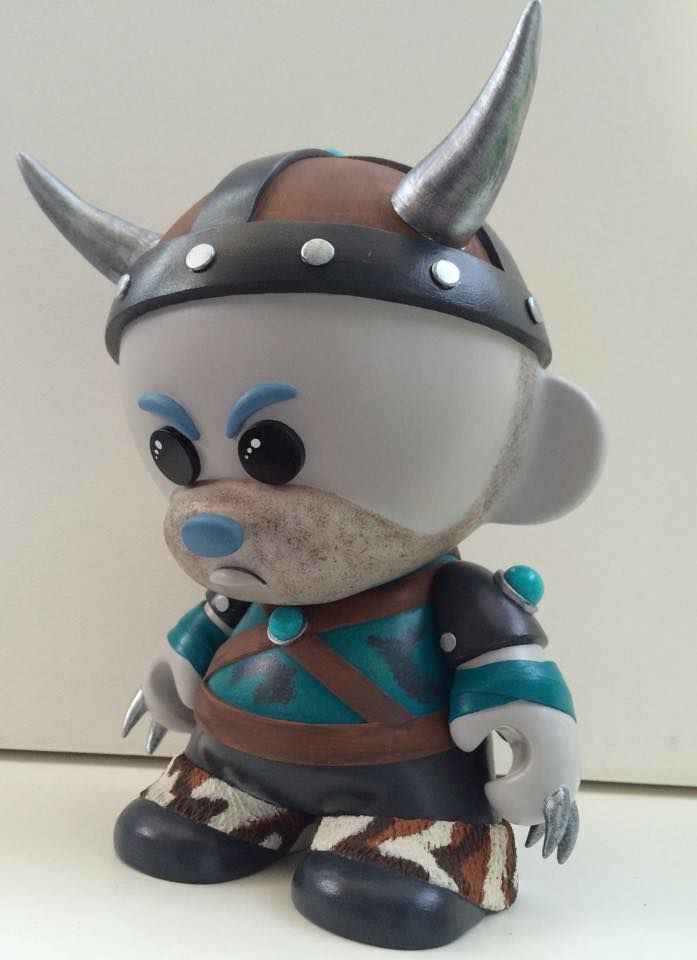 That stiff bottom lip and the Krunster style camo is not a true viking but it's a nice twist, the extended feet of the Munny and the blue bandages and accessories do it for me plus the slight belly bulge reminds me of myself, I hope the straps can keep his belly in.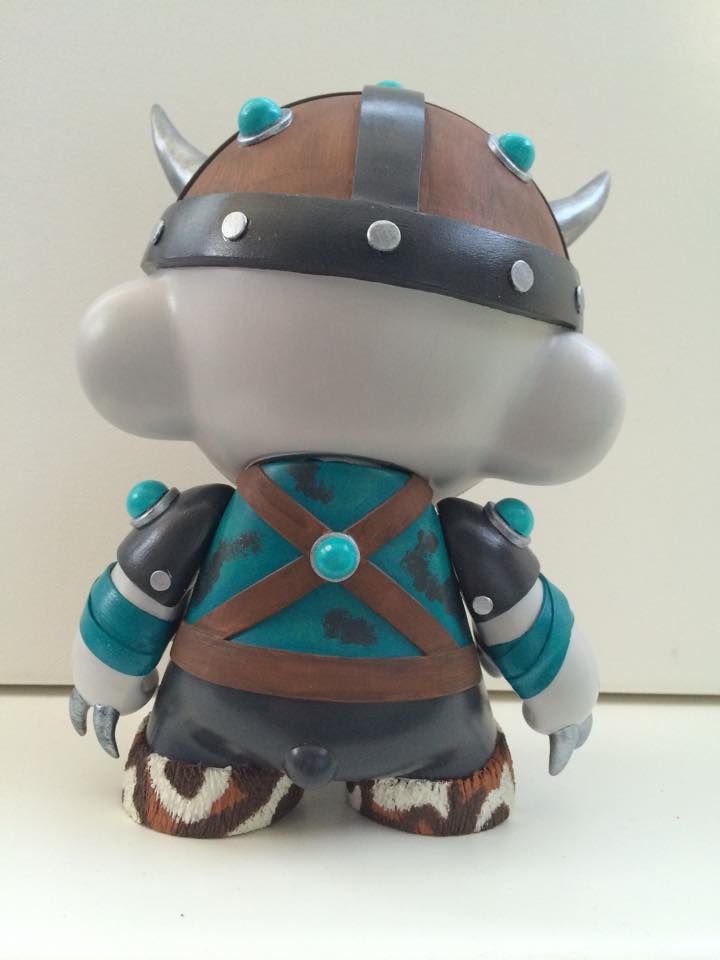 Another clean piece from Krunster with addition of some fur, I hope no animals were harmed.
[slider source="media: 20239,20240,20241,20242″ limit="100″ width="1000″ height="1500″ title="no" speed="800″]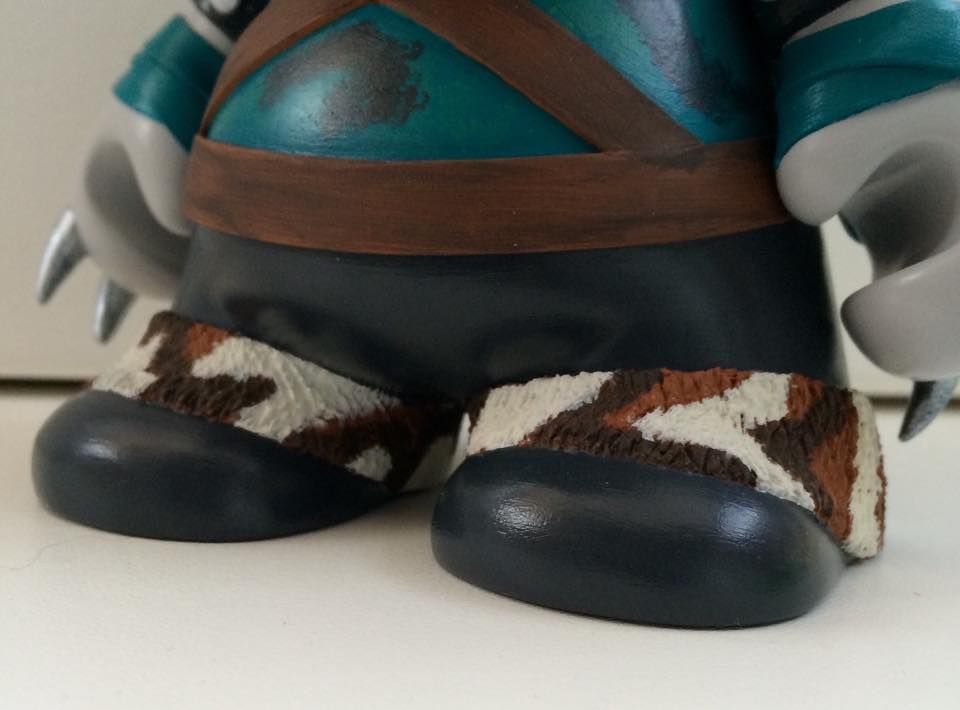 Krunster will be attending ToyconUK 2015 so if you are planning to meet her drop her a line.
Be sure to check out Krunster's