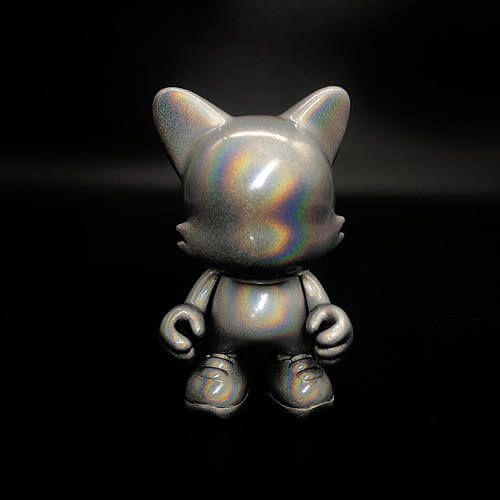 Usually not a massive fan of a single painted custom pieces, not that they are boring but because the execution is often poor. Yet when I saw the Ultra Holo Custom Janky by Pop 'Em Creations earlier today, I was impressed. Not only be the finish, but I do love a bit of this Ultra Holo going on with their customs.
Only two exist at present, and you can grab these 3.5inch custom Superplastic Janky from the Pop 'Em Creations store. Priced at $58 each + shipping. Buy them both using the button below…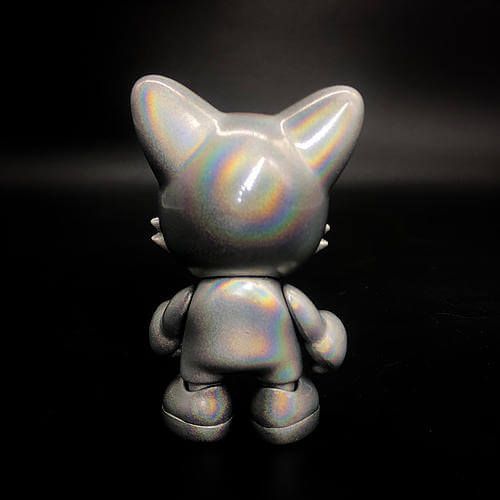 ---
Pop 'Em Creations Social Media
Facebook: https://www.facebook.com/Pop-Em-Out-Creations-197727667703061
Instagram: https://www.instagram.com/pop.em.out.creations/
---
If you want to support The Toy Chronicle, we have a number of options available to you. We have started to stock a wide range of releases that we think you will enjoy. Ranging from production pieces from Superplastic, Unbox Industries & POP MART, to original pieces from our favourite artists. Purchasing one of our pins also really help. A quick, cheap way to also support the TTC is by making a small donation. These can all be completed below through our online shop. We appreciate all the support! Thanks!