You guys have waited long enough for a turboPISTOLA the man behind the cool HEXAGHAST release and the time has now come as turboPISTOLA releases 3 figures all at the same time. All three fully loaded with turboPISTOLA signature paint pallet.
A lovingly painted Goon Squad figure named Ronnie,  a few new Ion Men soft vinyl figures, including the magnificent STROLL-BOT Duo: Bazooker and XKAV8R, and last but not least a new HEXAGHAST apparition going by the monicker of Maniaghast. This 7 inch tall resin figure features magnetic articulation, an interchangeable Mania Ball head and a felt cape! Get these guys now at the artist's store along with some of the world's best pins, patches and profundities!
HEXAGHAST: Maniaghast resin figure set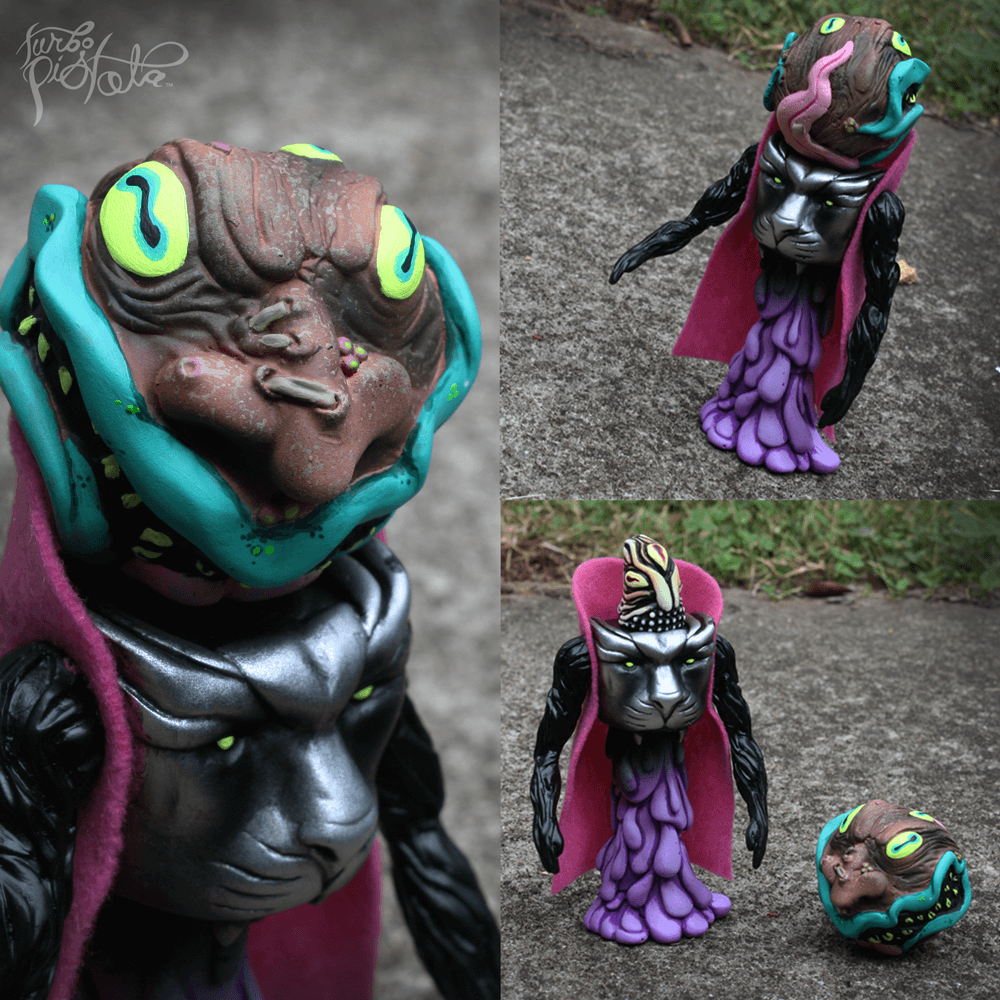 7″ painted resin figure. Featuring magnetic articulation in the shoulders, waist and neck. Includes interchangeable Mania Ball head and felt cape! Sealed with a durable matte finish. One of a kind. Designed, sculpted and produced by turboPISTOLA.
Ronnie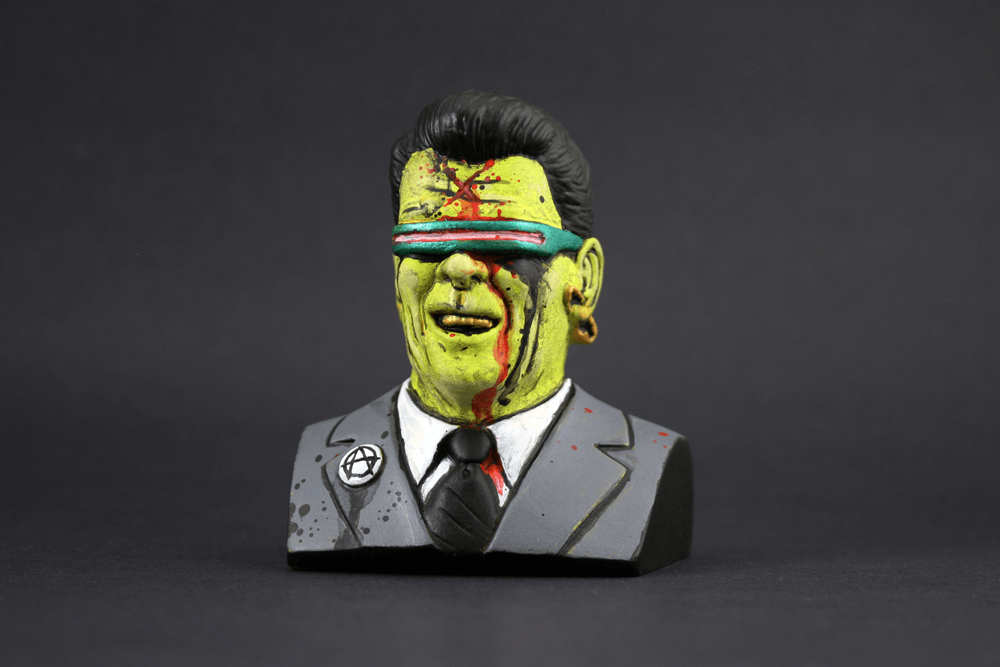 Ronnie. Custom vinyl figure. 4 inches tall. From the "Goon Squad" series, originally produced by Frank Kozik and Kidrobot.
ION MEN: XKAV8R Stroll x Bazooker Stroll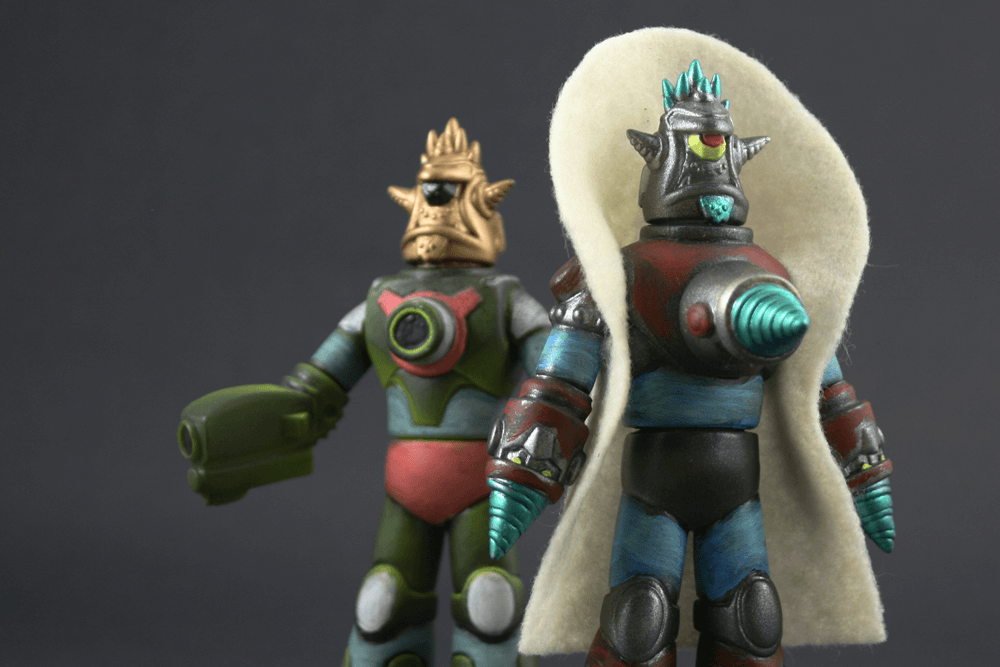 Hand painted 5 inch soft vinyl figure originally produced by AOI toys. Includes FELT CAPE!!! Comes bagged with header card and consists of 7 parts and 6 points of articulation.Bazooker Stroll comes bagged with header card and consists of 7 parts and 6 points of articulation. Designed by Matt Walls and turboPISTOLA.
Find them all NOW at http://turbopistola.storenvy.com/
Check out these pins and patches too. Too cool to miss out, you know the pin game is strong right now, PRRRRAP.



Fancy Daniel's work? Follow turboPISTOLA on Storenvy & Instagram.