The old skool Toy2R toys don't get much lovin these days. Low and behold  Marie-Pascale Gautheron  has given Toy2R QEE Toyer a new least of life. Marie does what she does best, adding her trippy colours and pinpoint accuracy pattens. Till this day Maries work amazes us, adapting to every platform she touches while keeping the same style but keeping ours and her fans still interested. Maries pattens have us hooked in for the long run.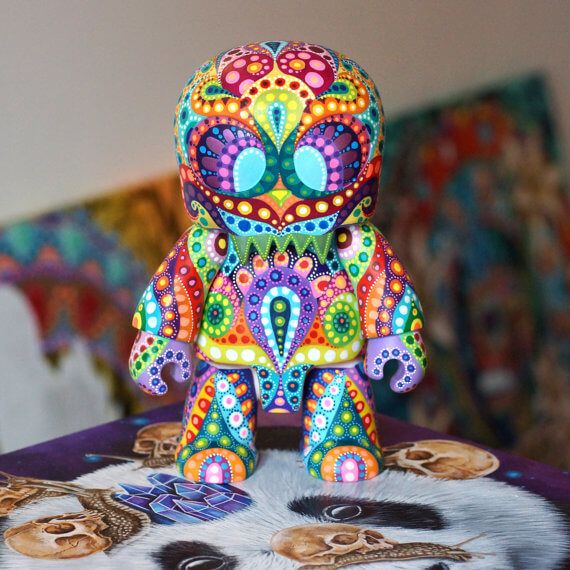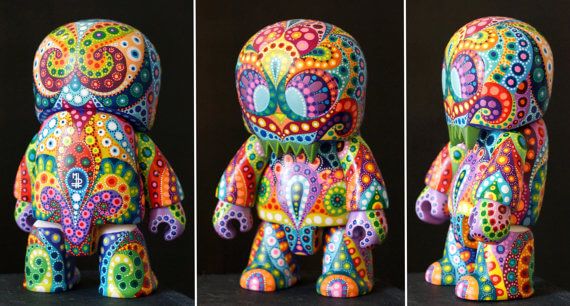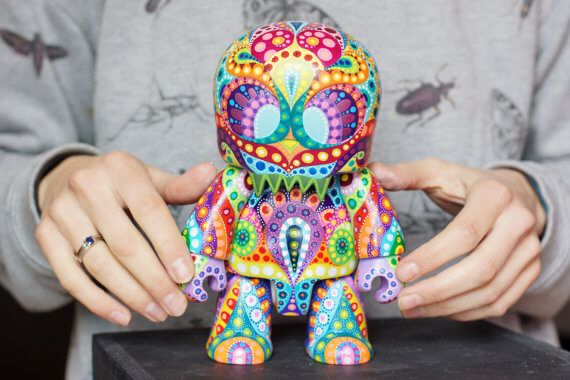 So here's the good news… well kinda good, the custom 8″ Toy2R QEE Toyer is now on sale HERE the bad news your pockets will be empty for a while.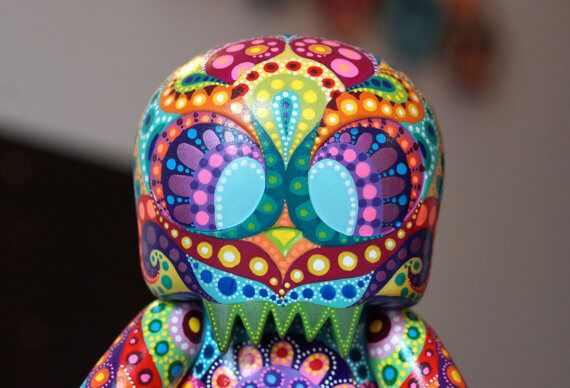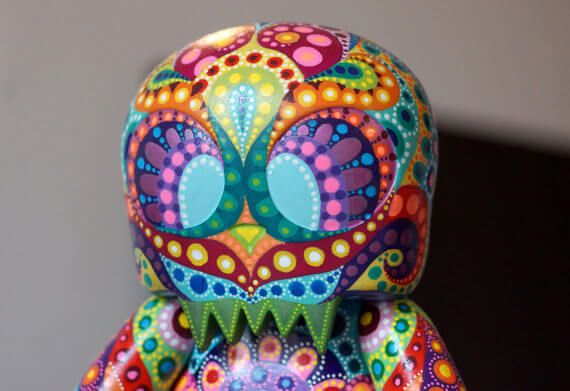 Don't forget her acrylic paintings too as they are just as impressive and her love for skulls.
Facebook : https://www.facebook.com/mpgautheron
Instagram : http://instagram.com/mpgautheron
Twitter : https://twitter.com/mpgautheron
You can buy Marie's artwork at Etsy : https://www.etsy.com/fr/shop/mpgautheron
All info lifted from (http://mpgautheron.com/)