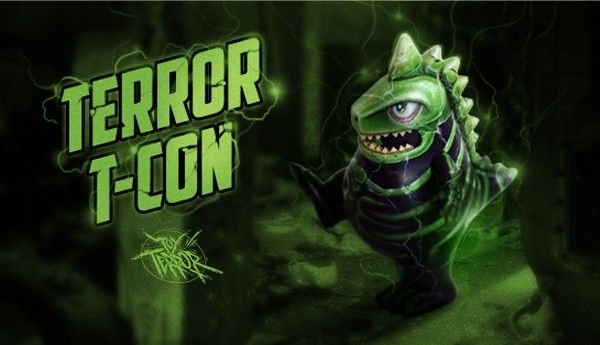 Here's one of the recent customs from Toy Terror, the 'Terror T-Con'.
The hand-painted T-Con has a green skeleton with a black purple body and black herringbone pattern. It's somewhat of a cross between a kaiju zombie and radioactive skeleton but not explicitly either of the two! I was watching the Boris Karloff 'Frankenstein' movie part way through painting this, which inspired the lightning bolts fizzing through the skeleton.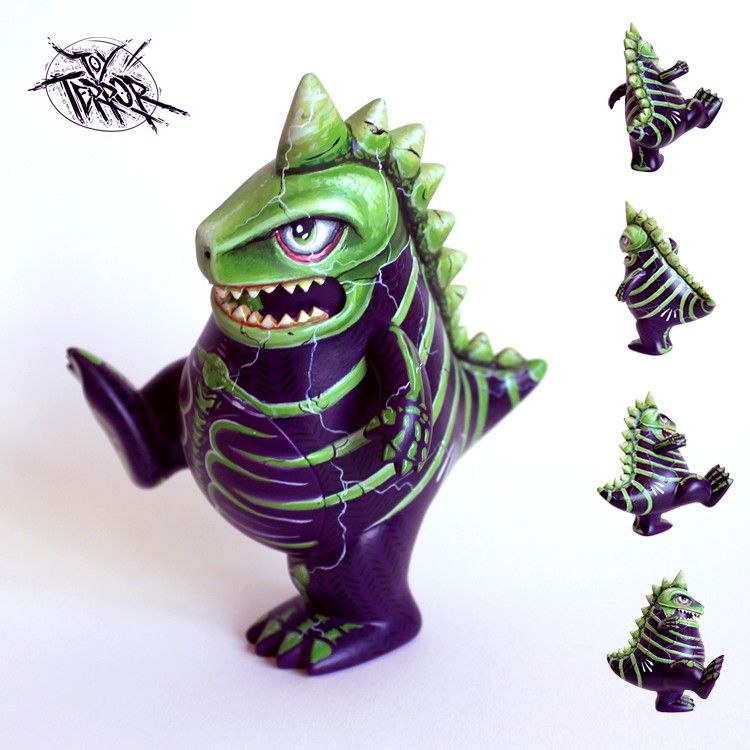 The T-Con is such an awesome platform to paint!
I have a number of pieces in different stages of progress for ToyCon UK this April, including a three piece set and a cavey which features this black purple and green colourway.
You can see more of my ToyCon prep over on my Instagram or head over to the Facebook page.
– Toy Terror