It's no surprise that Jon Paul Kaiser gets commissioned to customised top end designer vinyl toys. This Coarse Paw is another example of JPK marvelous work and why collectors trust him. Guess you guys are all sick of us saying how brilliant JPK's work is, well you judge this monster of a custom yourself. All we know is this custom PAW rocks and with that crazy looking tiger shark is one hell of a beast!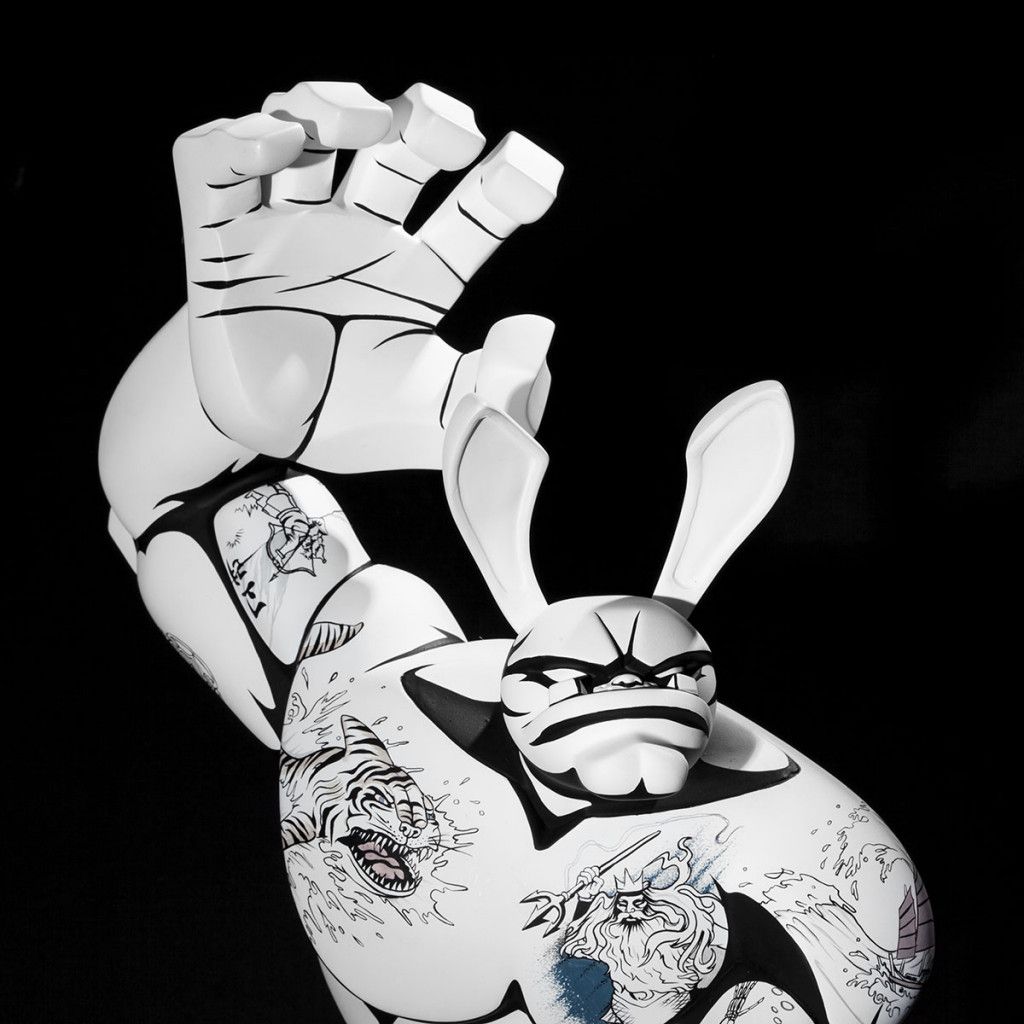 This is a Coarse Toys PAW figure, which was a private commission for a well-known UK toy vendor. 
I was left up to my own devices with this chap, the only request was that if I did tattoos, that they tell a story of some kind. So with some literal images and some metaphorical ones, the story of a foiled invasion plays across his body.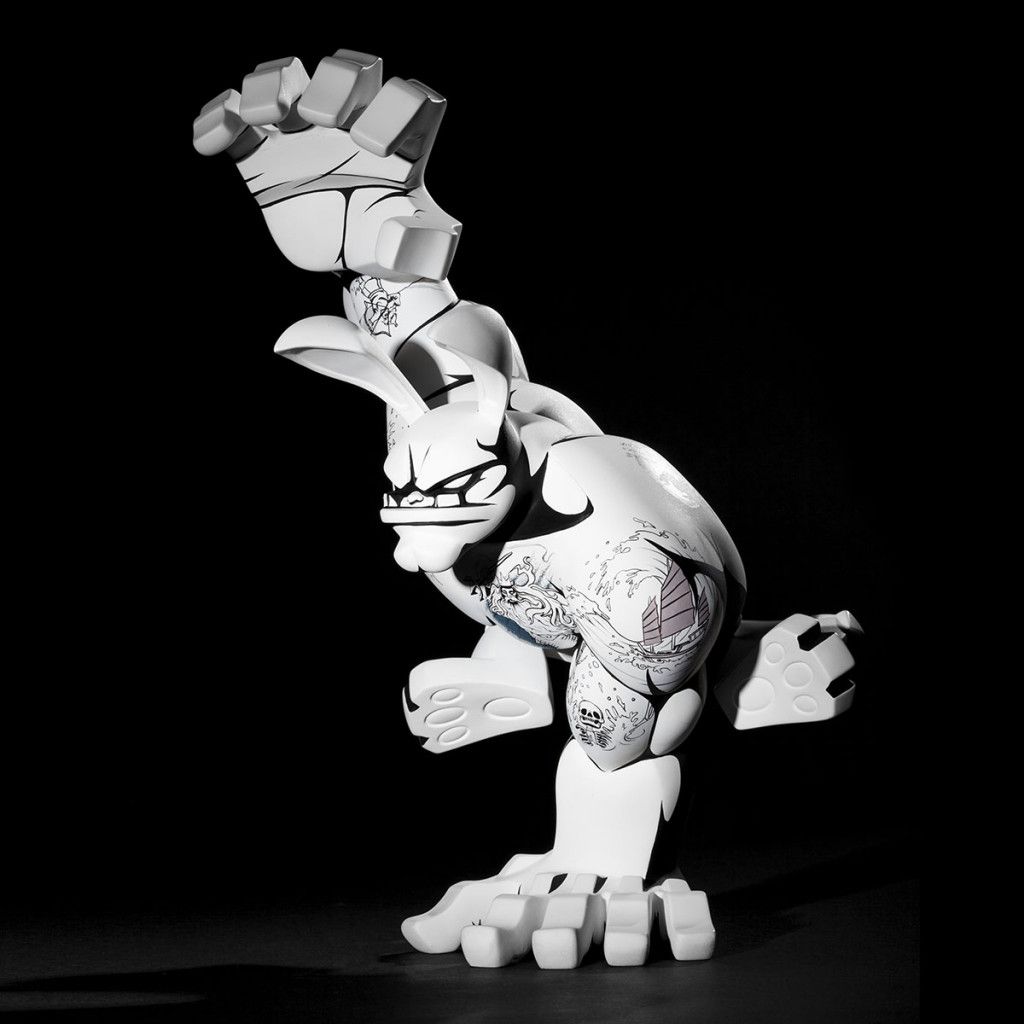 We think JPK has perfected the waves we see cropping up on his customs and we cannot wait to see more. Hopefully on some print of some kind. One other thing that caught our eye is that wonderful ocean spray blue pointillism style paint work, that must have taken sometime to do.
We hope the collector is happy with it as much as us looking at the photos.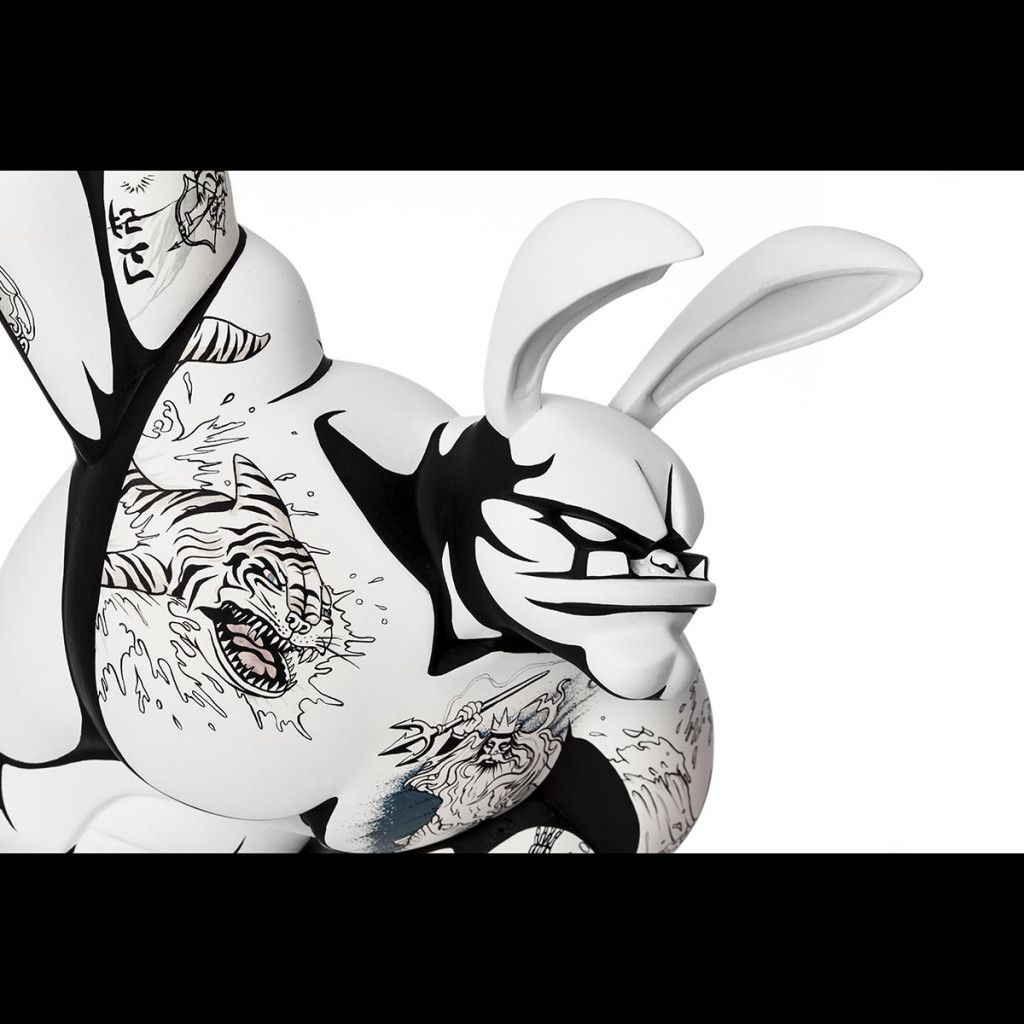 Need a custom yourself? Find JPK via http://www.jonpaulkaiser.com/ Facebook , Twitter  and Instagram. Photography, yeah you guessed it, was by Justin Allfree. Who has again done a beautiful job capturing this JPK custom in all it's glory.