Following my post yesterday evening on starting to watch the Marvel universe now I'm subscribed to Disney+, I also bashed out the first two episodes of the Mandalorian too. When today we stumble upon the latest custom Superplastic Janky by Jared Circusbear! The Mandalorian and Child!
When the Mandalorian first dropped, we tried to avoid all the hype of the Child. However, watching the first two episodes of Mandalorian has me totally IN LOVE WITH THE CHILD! Damn you, Disney! The custom 8inch Janky by Jared takes on both the Mandalorian and the Child perfectly. Lots of details in the sculpt, great colours and great paintwork. Great job.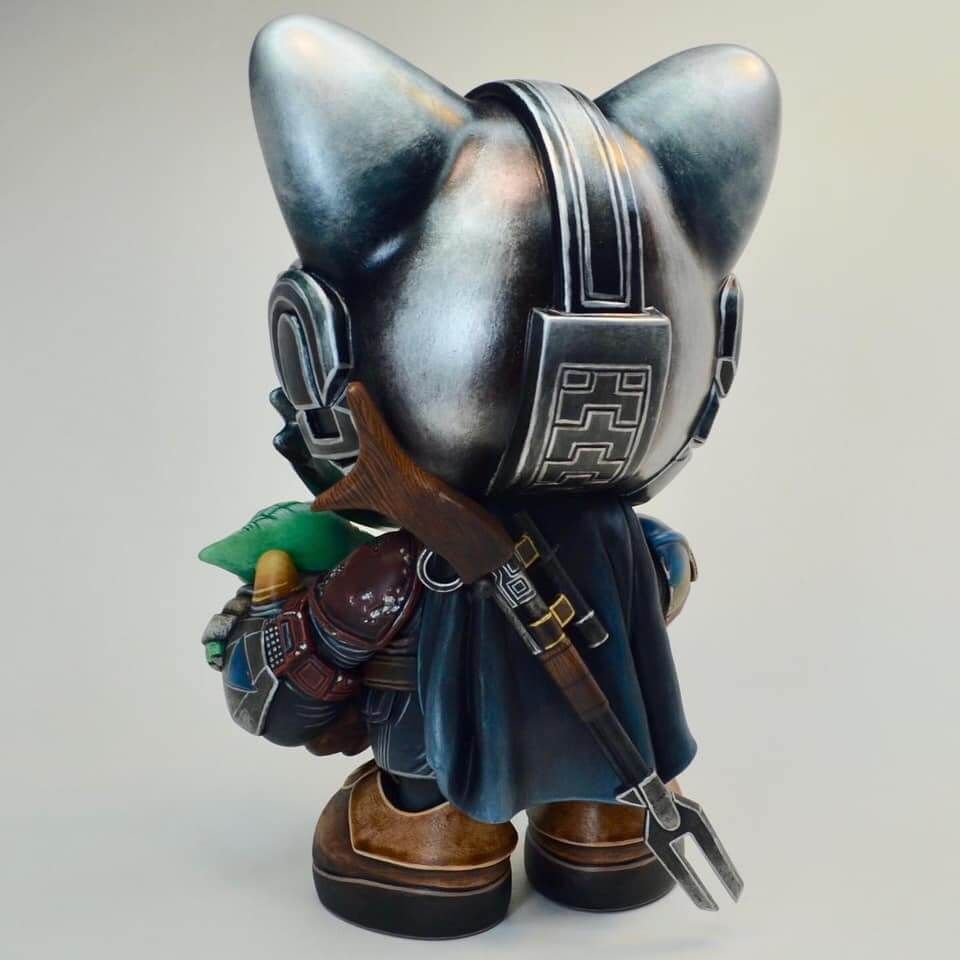 Whilst this custom is a commission, you can reach out to Jared on his social media (links below) to get involved with creating your own custom!
---
Jared Circusbear Social Media
Facebook: https://www.facebook.com/jaredcircusbearart/
Instagram: https://www.instagram.com/jaredcircusbear/
---
If you want to support The Toy Chronicle, we have a number of options available to you. We have started to stock a wide range of releases that we think you will enjoy. Ranging from production pieces from Superplastic, to original pieces from our favourite artists. Purchasing one of our pins also really help. A quick, cheap way to also support the TTC is by making a small donation. These can all be completed below through our online shop. We appreciate all the support! Thanks!