Jon Paul Kaiser take over! Scotty W. Toys x ToyZero Plus "Demon Craft" gets the JPK touch, Yakuzas look away right now. Heavily blessed with a wide range of tattoos over Demon Craft. The Huì Demon features some of the finest lines from JPK and over one of our Top 2017 picks the Demon Craft works so well! Could we see Scotty W Toys x ToyZero Plus give JPK a call up to produce this version or a similar design?
The Huì Demon, hand-painted custom using the base by Scotty W. Toys.
Come with a removable head with a smaller inner head – JPK
The Huì Demon is already making its way to the new owner. Would you like to see JPK get a production of The Huì Demon? Answers in the comment section below.
While we have your attention, wouldn't be great to see JPK take on the up and coming USHIONI SAMURAI!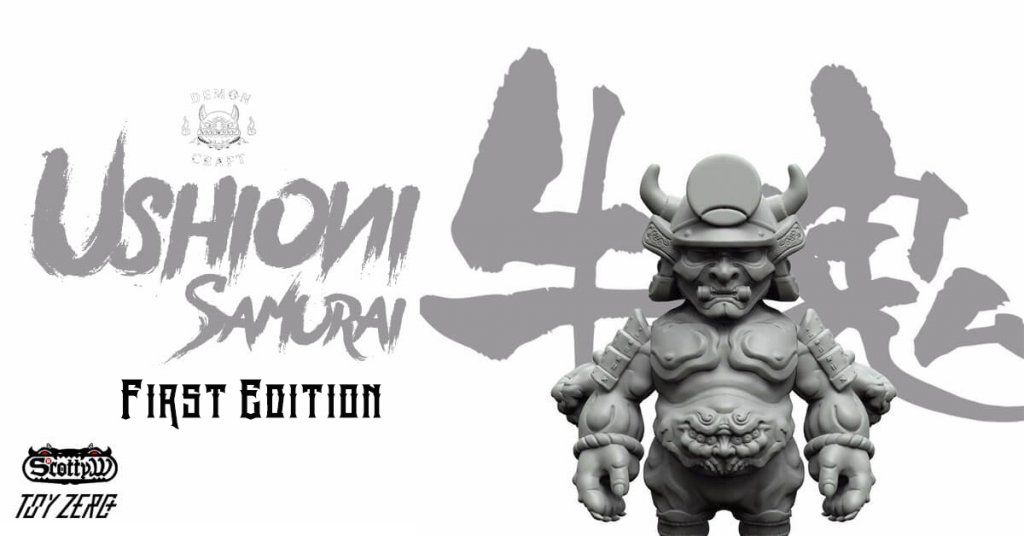 If you want to get your Designer Toy news first, you should look to download our new TTC Mobile App. Designer Toy news direct to your smartphone. No dealing with social media algorithms.