We've said it before and we'll say it again, every time JPK drops something in to our inbox it's a treat for the eyes and this time I no different.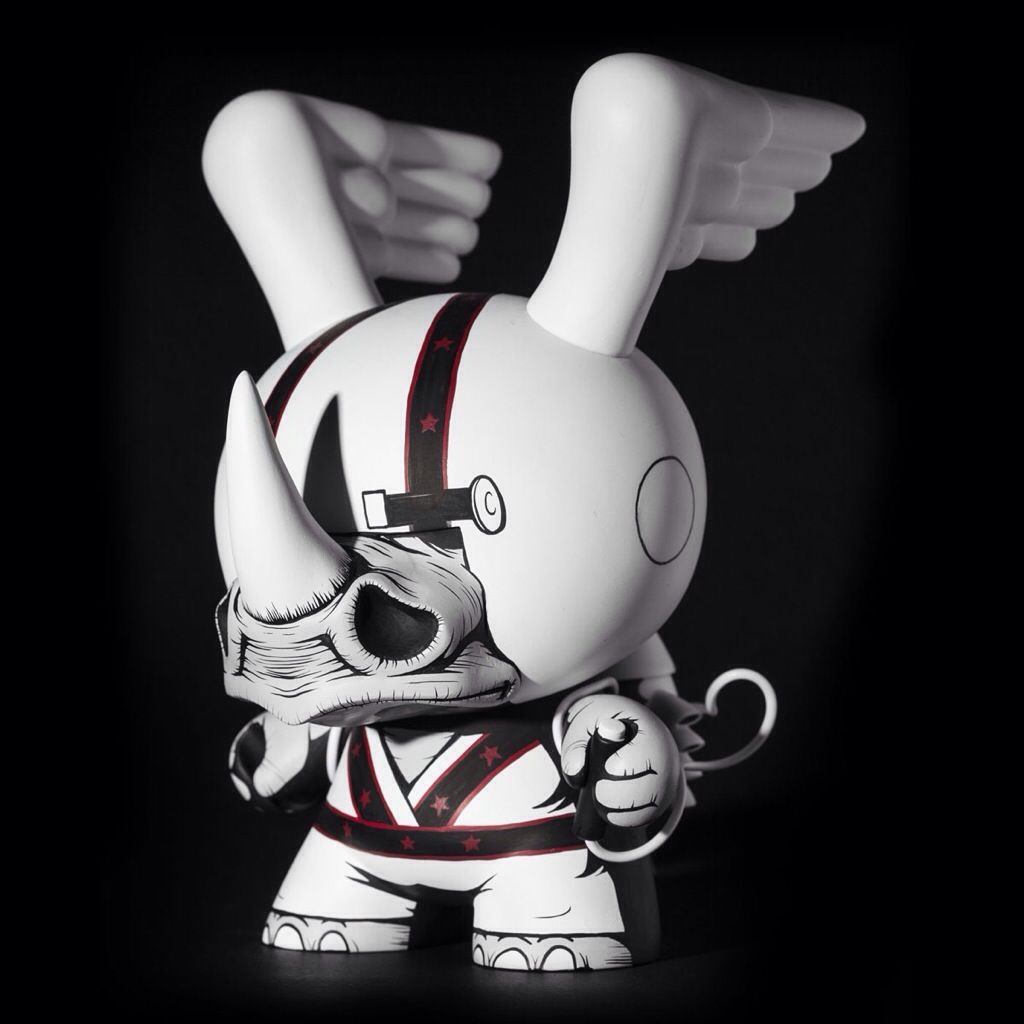 This custom is based on Jon's 8″ Locodonta Dunny from last year, this one continues the thick-skinned daredevil theme with a Rhino, called The Dice Locodonta.
We at TTC think this one is better that the Kidrobot produced (elephant and hog) versions, it's much darker looking and the black paint really makes the sculpting pop.
As always the photography is by Justin Allfree who always takes great shots!!