The Black Spot is about to make it's debut in releasing work of independent artists. In this first series the talented Fer MG is the featured artist and it's a mega release! Twelve Pixar inspired custom figures are dropin' on the store. From Dunnys to Munnys and Labbits, all very familiar faces and cute as they come.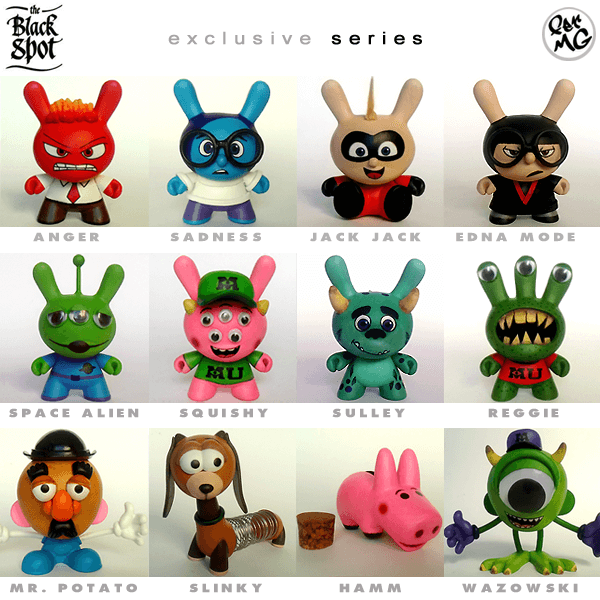 The 3″ Dunnys look awesome with the eye details and overall attention to the characters traits;
[slider source="media: 55186,55182,55180,55176,55177,55178,55179″ limit="94″ height="600″ title="no" pages="no"]
Raffy comes with a real slinky body that you can play with;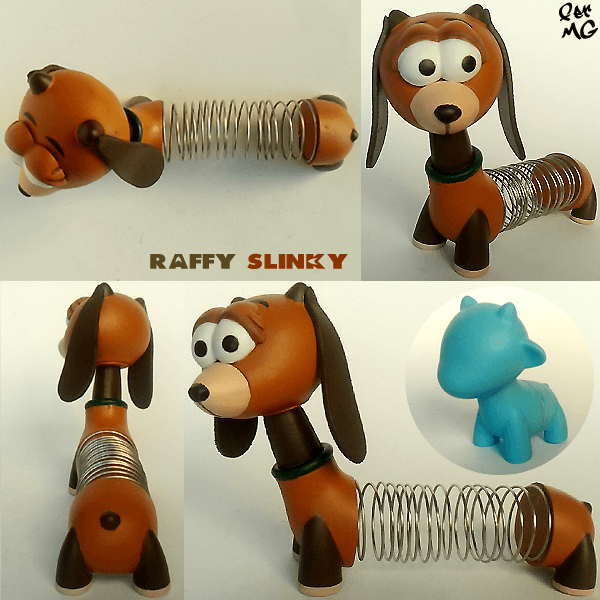 The 4″ Munnys features a giant moving eye. Mr. Potato with interchangeable face parts;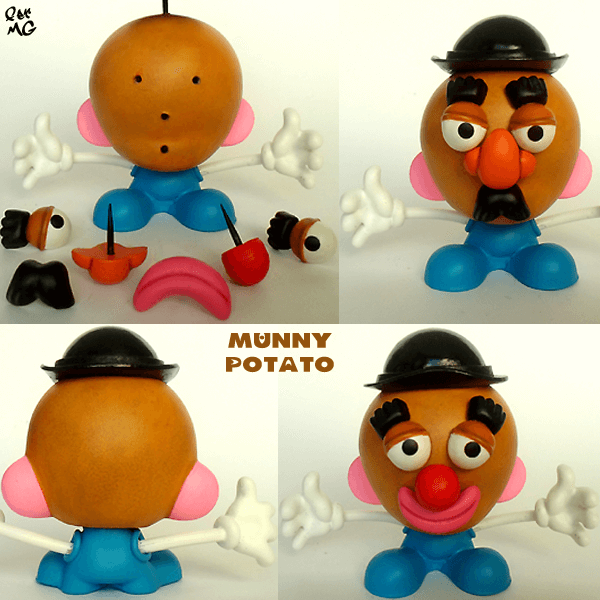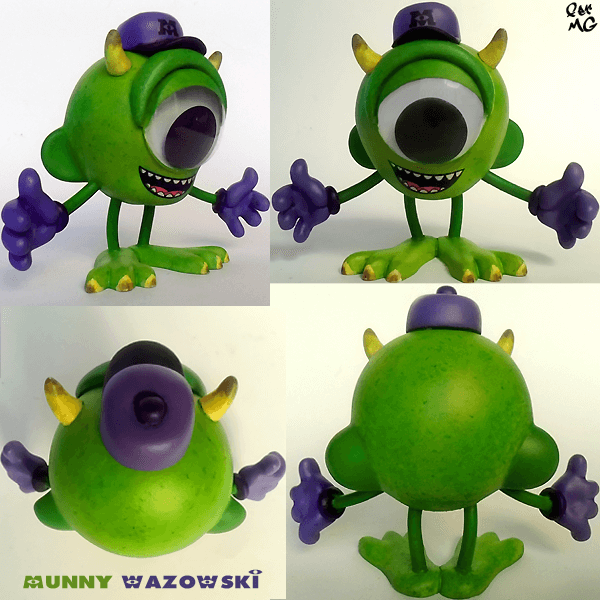 Even a little cute Labbit was turned into Hamm to store your savings;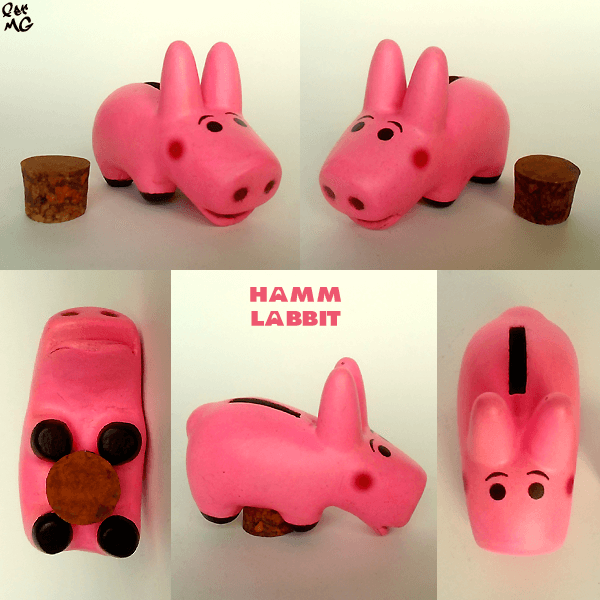 All of this goodness will be available at The Black Spot HERE Thursday 22 September at 2:00 PM (BST) (check worldtimebuddy.com for your local time).
They are one of a kind pieces priced at €35/£27 each plus shipping! Don't miss them!
Find The Black Spot on Facebook & Instagram.
Feel free and drop Fer MG a line at [email protected] for comissions.
You can find Fer MG on Instagram, Twitter & Facebook.
Have you voted for The Toy Chronicle yet? Go ahead and cast your vote! We will forever love you! http://designertoyawards.com/node/6589/vote