Hugh Rose definitely knows how to give you the willies. Adding to his custom Horror series from 2014 (Pinhead HERE and Captain Spalding & Billy from Saw HERE). Hugh Rose has this time gone to Texas to a certain Chainsaw Massacre. Bringing Leatherface to life using a Kidrobot 7inch Munny.
[frame align="center"]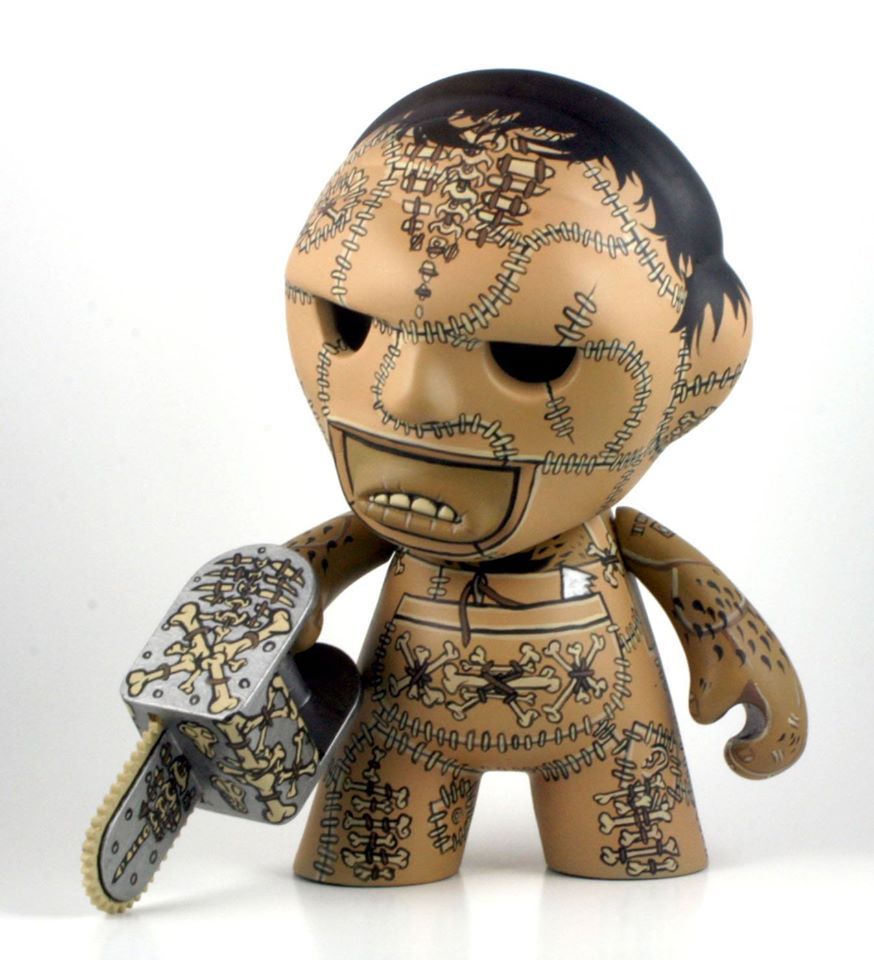 [/frame]
Hugh has done an absolute cracking job with this Leatherface custom. The finish looks incredible. Those dead eyes. Wow. We can't wait to see with legendary Horror star is next in this awesome series! Michael Myers? Freddy Kruger? Scream?
[frame align="center"]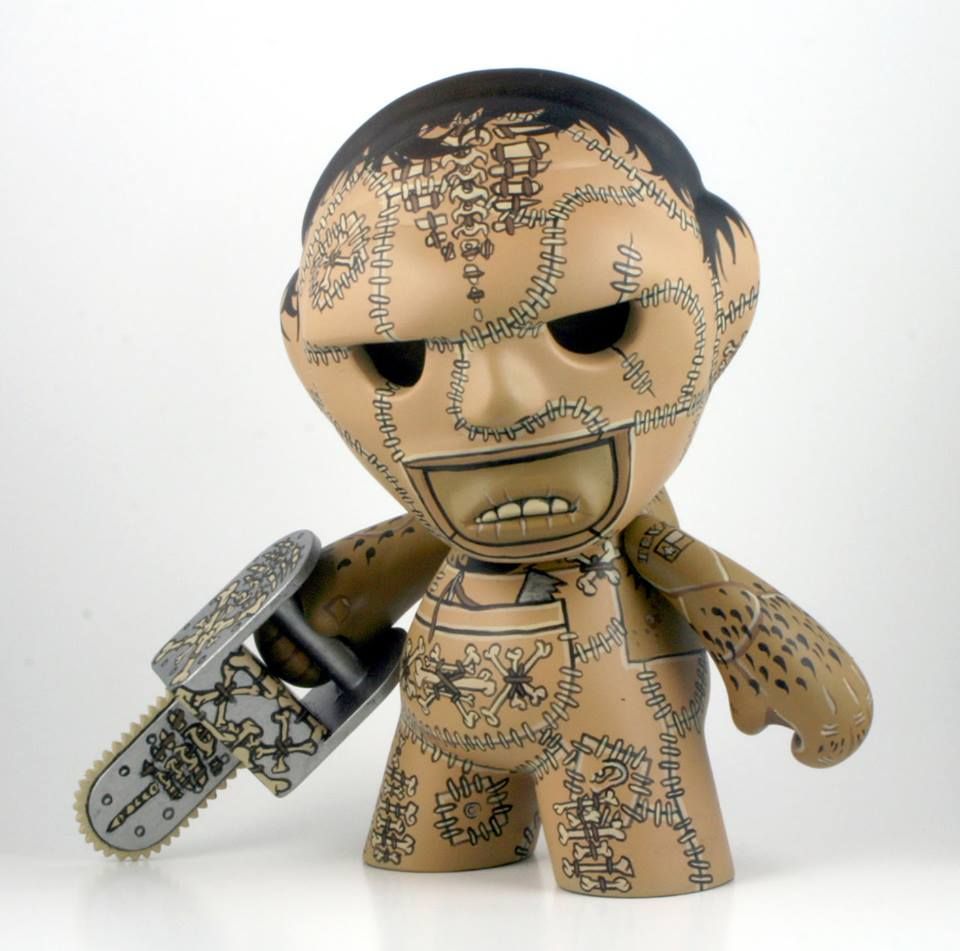 [/frame]
Don't have nightmares, kids!