Markie Darkie AKA Masterful_MD once again has our mouths wide open as he shows the world his first custom of the year, and hopefully won't be long till we see the next custom or original art. To kick off the start of his customs for 2017, Teddy Troop platform which is one of our top vinyl toy platforms, to begin with!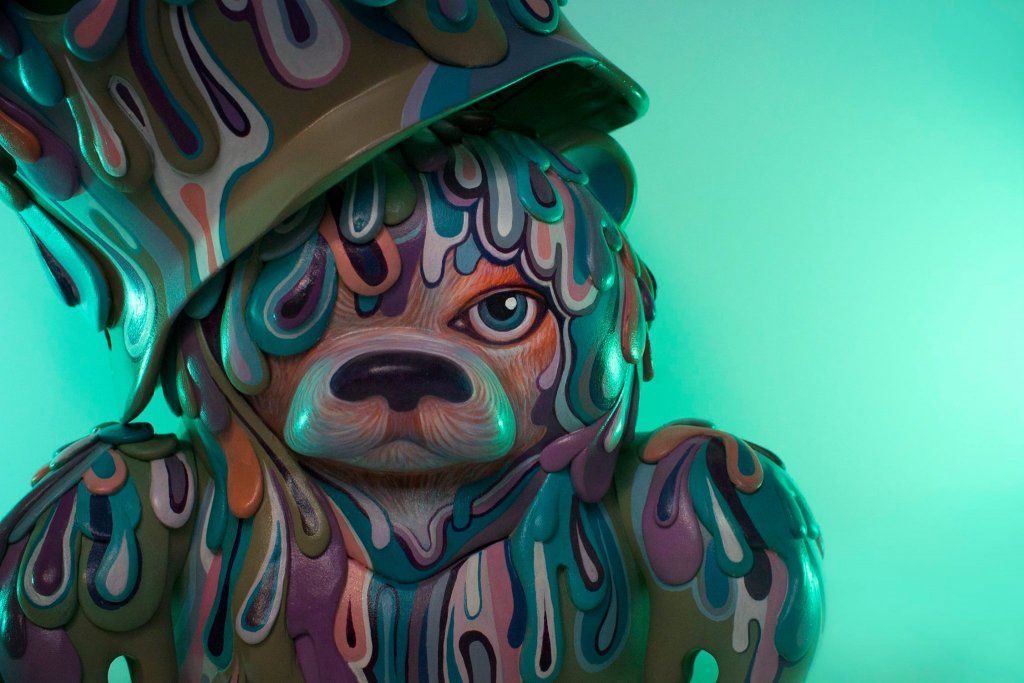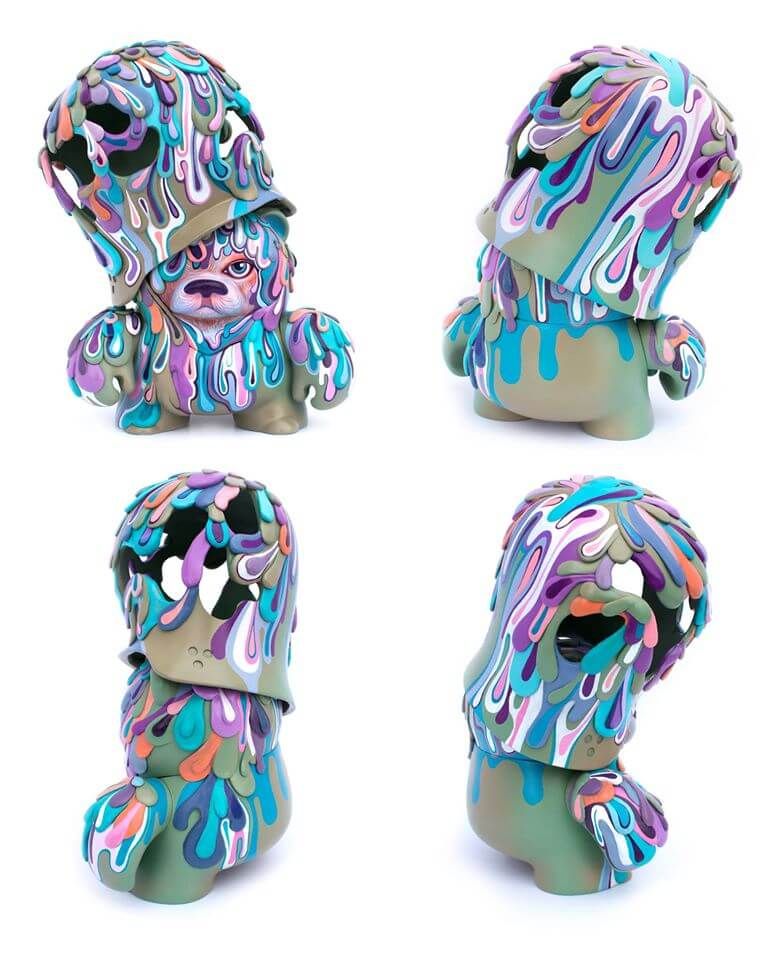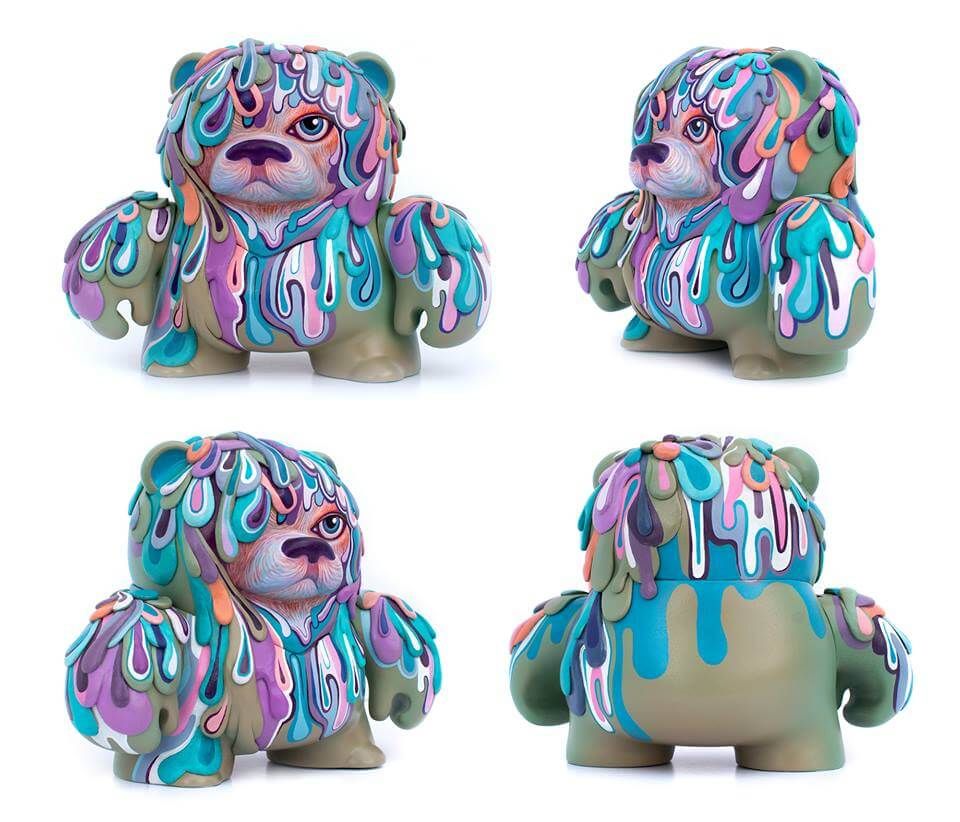 Markie dousing his signature colourful dripped layered with pinpoint brush strokes for the bear's face which is beautiful in itself. One side you can be in awe with Markie sculpting and go closer you can admire his detail and finish on his paintwork.
[slider source="media: 68066,68067,68068,68069″ limit="60″ width="1000″ height="680″ title="no"]
Still after all these years, no one has a similar style to Markie, which is a good thing. Thats why we need more from Markie and we can't wait for more. To 2017 and Markie!
Did you ever see Markie's  JADE DRAGON PURPLE SKY custom Sam Flores x Upper Playground "kid Dragon"? trust us it's AMAZING. Click HERE to check it out.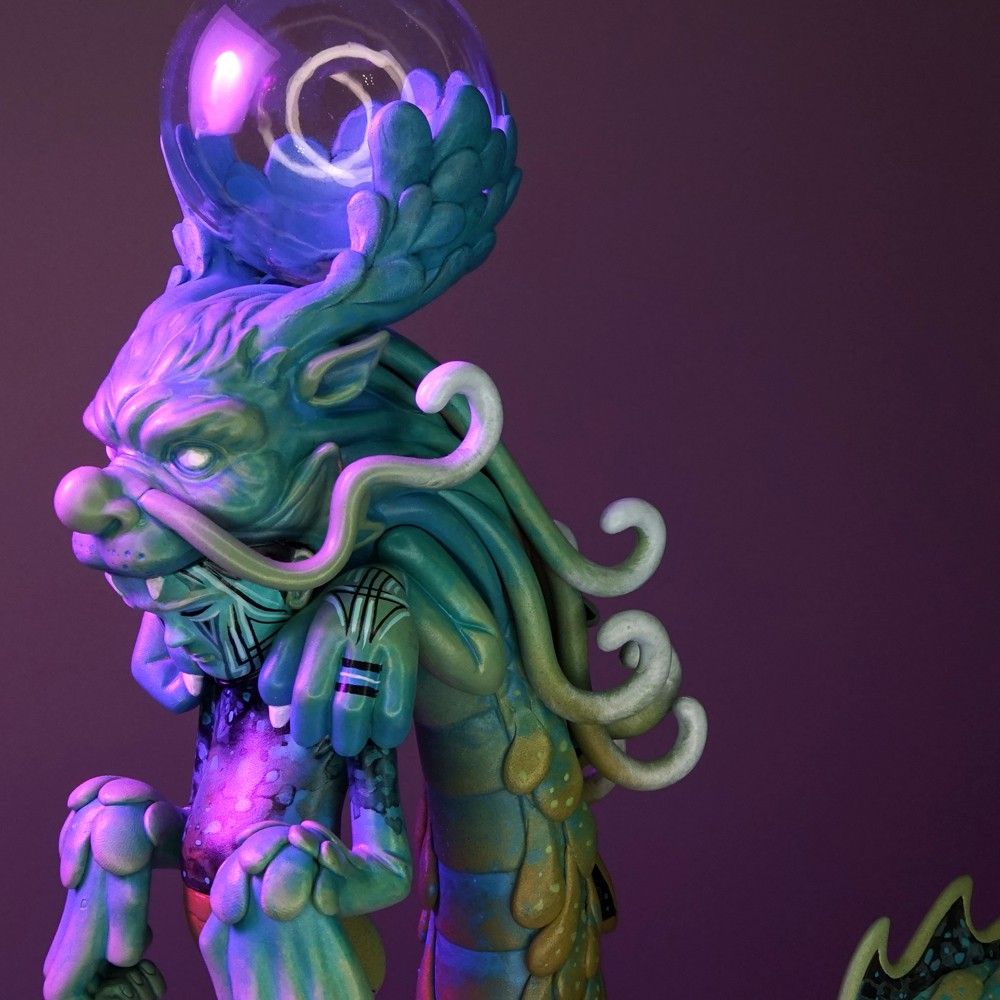 Please take the time to check out his website http://cargocollective.com/masterfulmd  you can see all his previous customs and art, you won't be disappointed. You can also find Markie via Facebook, Instagram and Twitter.
(all info and photos lifted from Masterful MD Behance)