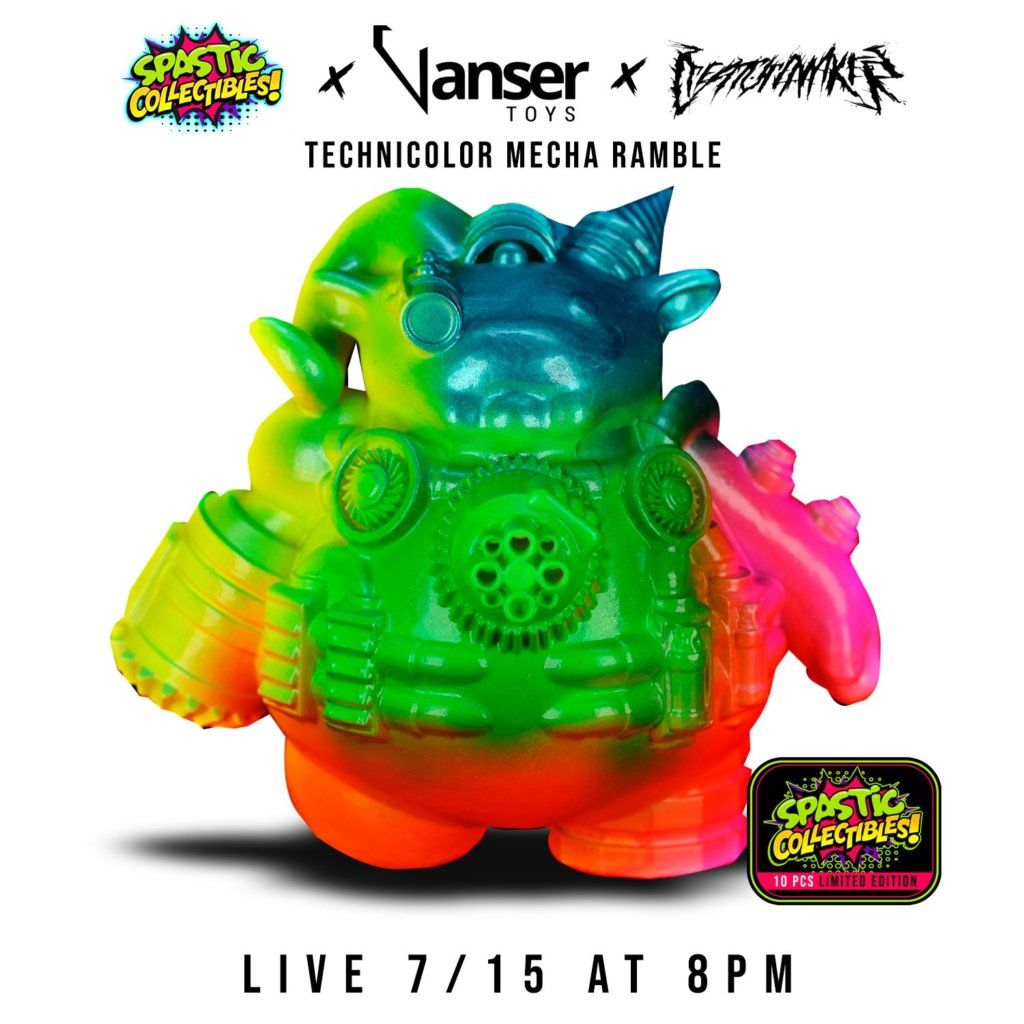 An epic collaboration has been born between the minds of Spastic Collectibles x Vanser Toys x Creature Maker Toys! The Technicolor Mecha Ramble has been painstakingly hand painted by Vanser Toys with the Technicolor flavour of Spastic Collectibles for the limited release this week.
Dropping on Wednesday evening at 8pm EST (1am BST for those in the UK), Spastic Collectibles will have TEN of these 2.5inch Technicolor Mecha Rambles available on a first come, first served business. Each priced at $54.99 with free US shipping included. No two pieces are the same and each piece is hand numbered. You'll be able to purchase using the button below on Wednesday!
---
Spastic Collectibles Social Media
Facebook: https://www.facebook.com/SpasticCollectibles/
Instagram: https://www.instagram.com/spastic_collectibles
Twitter: https://twitter.com/spasticLLC
---
Vanser Toys Social Media
Instagram: http://instagram.com/vansertoys
Twitter: https://twitter.com/vansertoys
---
Creature Maker Toys Social Media
Instagram: http://instagram.com/CreatureMaker_Toys
---
If you want to support The Toy Chronicle, we have a number of options available to you. We have started to stock a wide range of releases that we think you will enjoy. Ranging from production pieces from Superplastic, Unbox Industries & POP MART, to original pieces from our favourite artists like Sank Toys, Quiccs & Czee13. Purchasing one of our pins also really help. A quick, cheap way to also support the TTC is by making a small donation. These can all be completed below through our online shop. We appreciate all the support! Thanks!