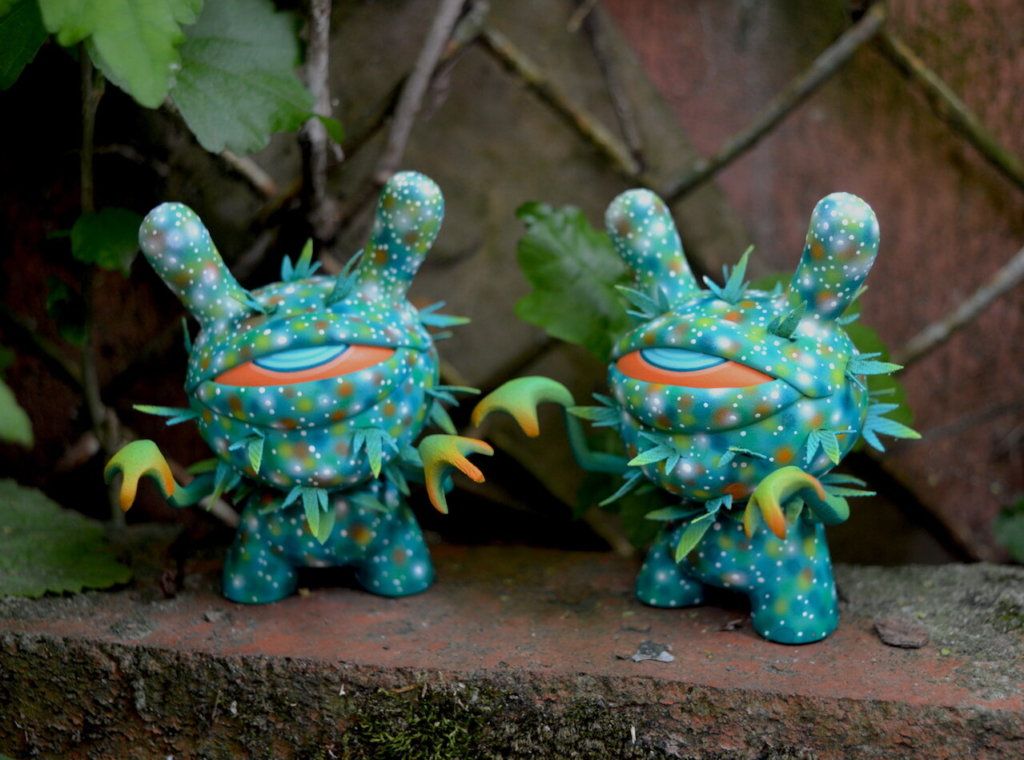 Nugglife has been busy cultivating a number of new releases that dropped this week. Just when you thought Nuggyeaters is all you had to worry about.  Your wrong!  These stoned dead one eyed Nuggs be walking around  waiting to snatch anyone who is trying to pick a treat. A limited run of four custom Kidrobot Dunny, each priced at $130+shipping.
To adjoin the Stoned Eye Zombies release, Nugglife has created the . Hanging back smoking joints and congregating is the Mini Nug lifestyle.  This strain drop on the Stoned Eye Mini Nugs is a perfect way to compliment the purps and sour edition dropped earlier this year. Limited to 20 pieces, the Stoned Eye Mini Nugg is priced at $30 each.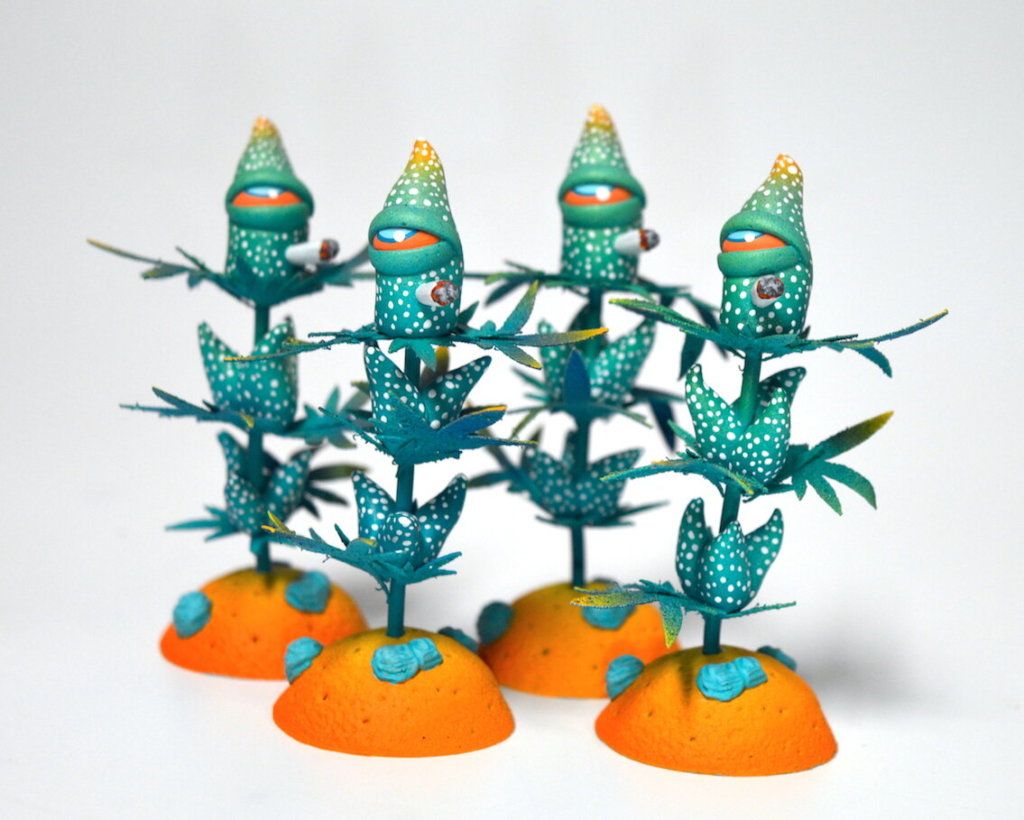 And if you need more Nuggs in your life, which you do, you can find a custom one-of-a-kind customised vinyl Star Skull by Nugglife. Available for $420 on the Clutter Gallery online store HERE.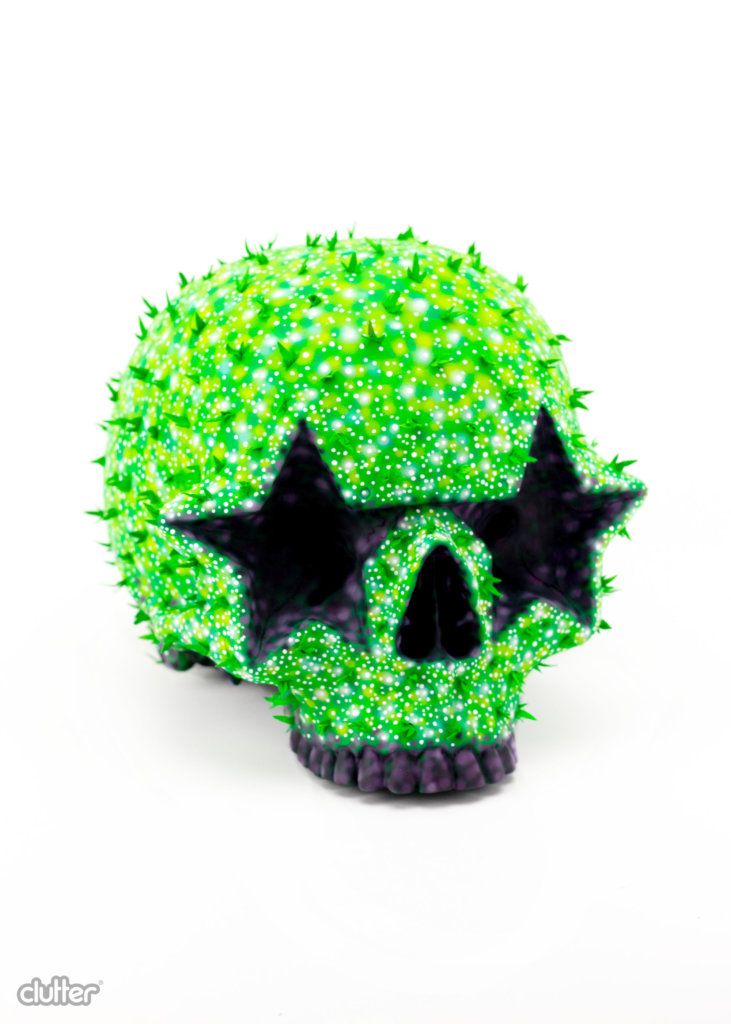 ---
Nugglife Social Media
Facebook: https://www.facebook.com/nugglifeny/
Instagram: https://www.instagram.com/nugglife/
Twitter: https://twitter.com/Nugglifeny
---
If you want to support The Toy Chronicle, we have a number of options available to you. We have started to stock a wide range of releases that we think you will enjoy. Ranging from production pieces from Superplastic, Unbox Industries & POP MART, to original pieces from our favourite artists like Sank Toys, Quiccs & Czee13. Purchasing one of our pins also really help. A quick, cheap way to also support the TTC is by making a small donation. These can all be completed below through our online shop. We appreciate all the support! Thanks!