Graphic designer based in Toronto Canada, Fannie Lam AKA GrayMako recently customised some Kidrobot Dunnies for the first time. They belong to two collectors with themed collections (@w33zy's Huck zombie collection and @futurerog's swordswallower both collectors having crazy custom collections as it is. Fannie sent in her customs for us to have a look at and were more then happy to post them for the world to see. Keeping in trend with her Monochrome style and taking her creativity from her normal line of work being a epic graphic designer she transforms the two Dunnys.
Meet Swordfish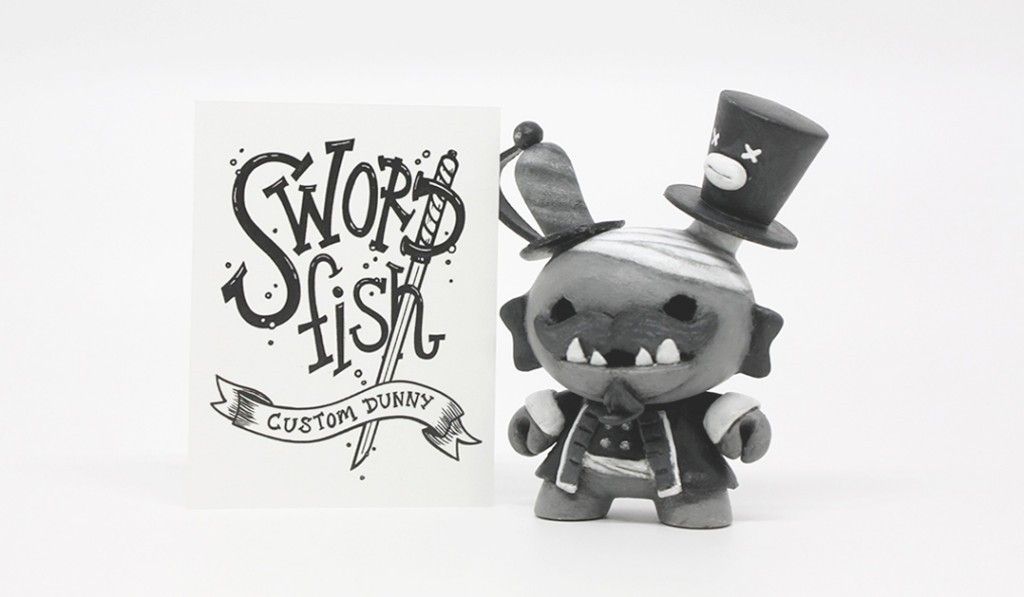 Sunken Sailor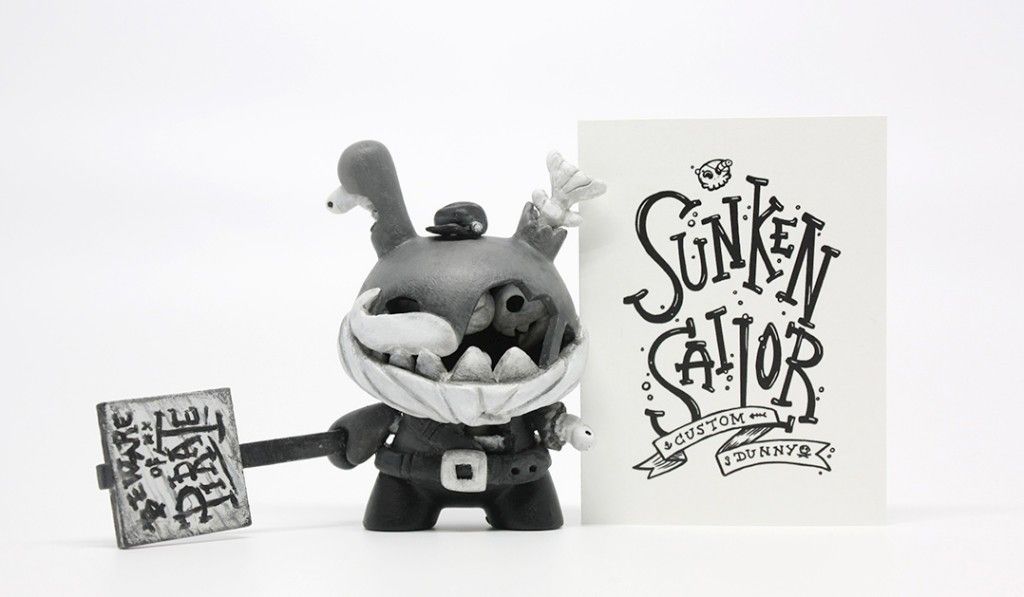 Both of the customs turned out great with that theme and used the Dunny platform really well without losing too much of the original sculpt design from the Dunny, so you can still tell it Sunken Sailor was a Huck Gee Zombie Dunny and Swordfish is the Triclops Studios swordswallower Both came with sketch cards too.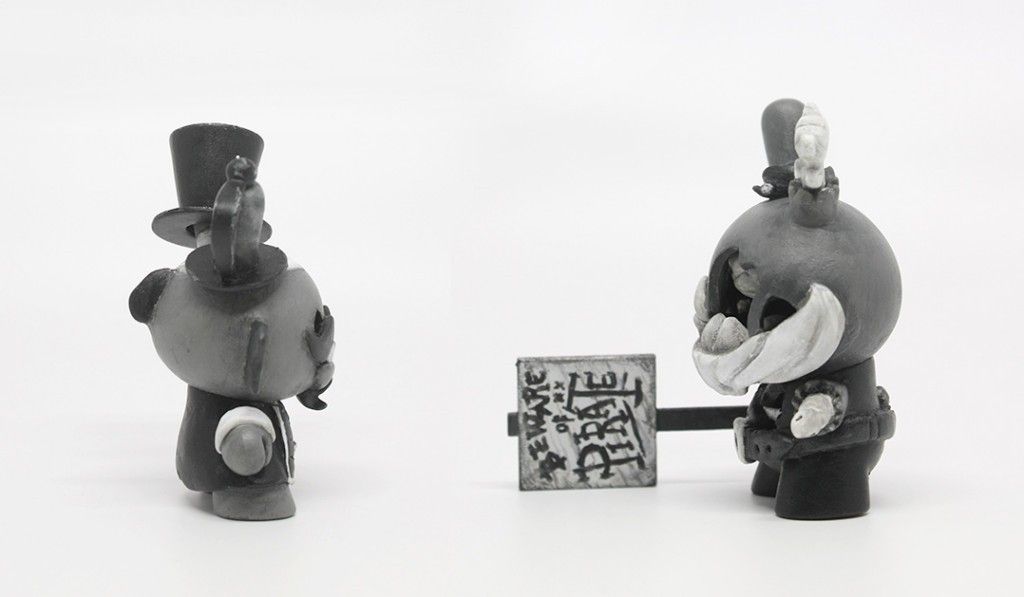 Below are a few WIP shots of the making of the two customs.
[slider source="media: 24702,24703,24700,24701″ limit="100″ width="1200″ height="900″ title="no" speed="800″]
You can find MAKO via http://www.makosaur.com/ , Twitter and Instagram  need a custom or design work? hit her up at [email protected].