Aaron Moreno aka Retroband, creator of the iconic MEATS, TOMB, just announced a brand new version of his latest SUFFER. A beautiful 'VIRUS' version limited to only 8 pieces.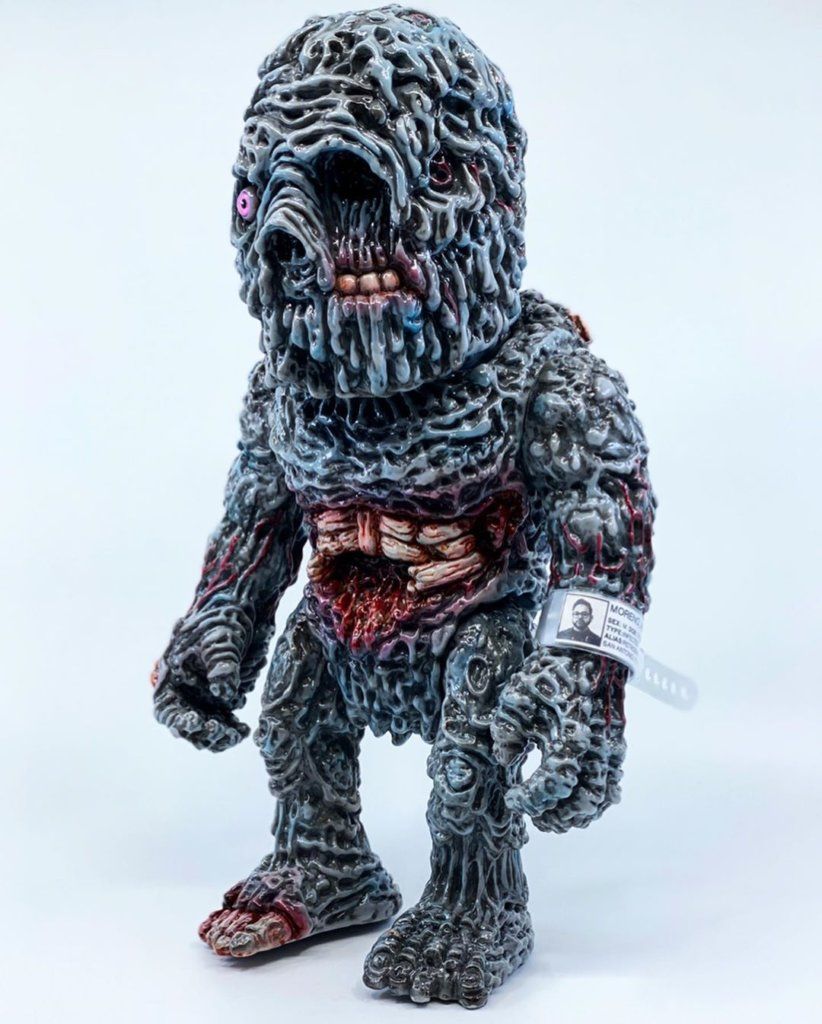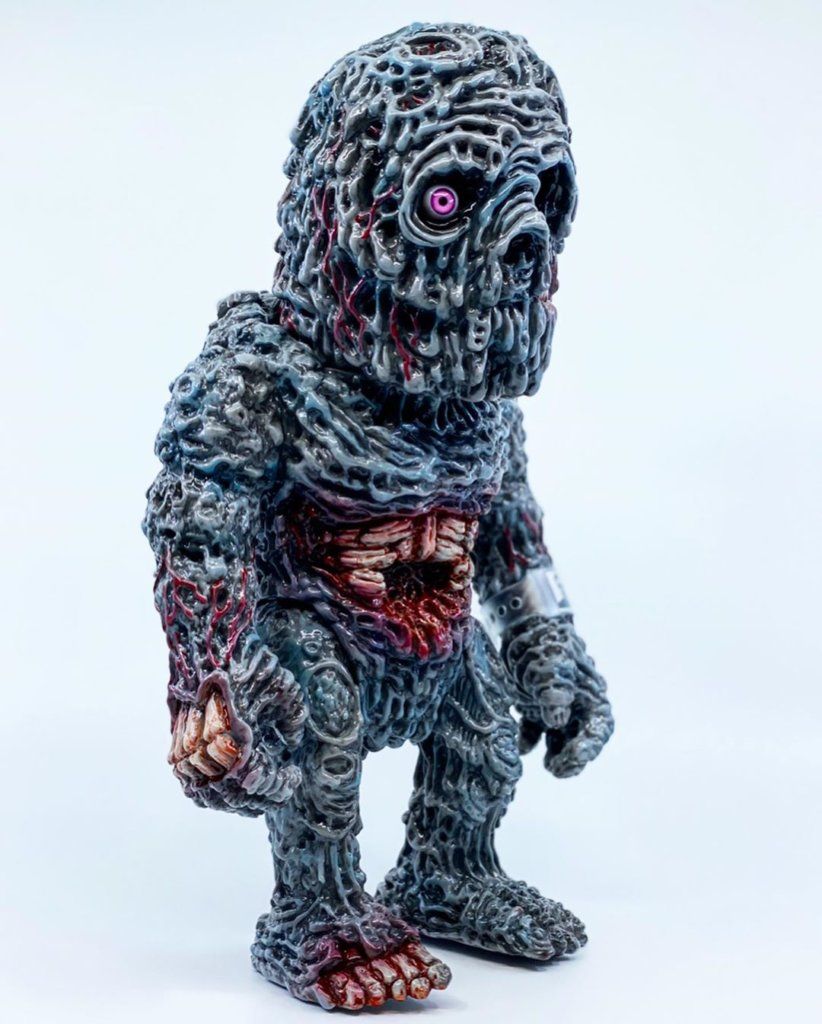 Measures about 11.8 inches tall and features 5 points of articulation. Gruesome and beautiful, comes complete with hospital wrist tag!
Sales via lottery but sadly are now closed. We can only hope for the next release.