Last but by all means not the least is Starbound custom Bitxitu by the one and only Javier Jimenez. This cosmic custom will be released TODAY. Javier coats the FGH Bitxitu platform with dazzling paint to bring you the spectacle of galaxies far and wide. the glossy finish reminisces of a night sky. Subtle colour tones used on this resin FGH Bitxitu platform is a wonder to the eye and can be yours today.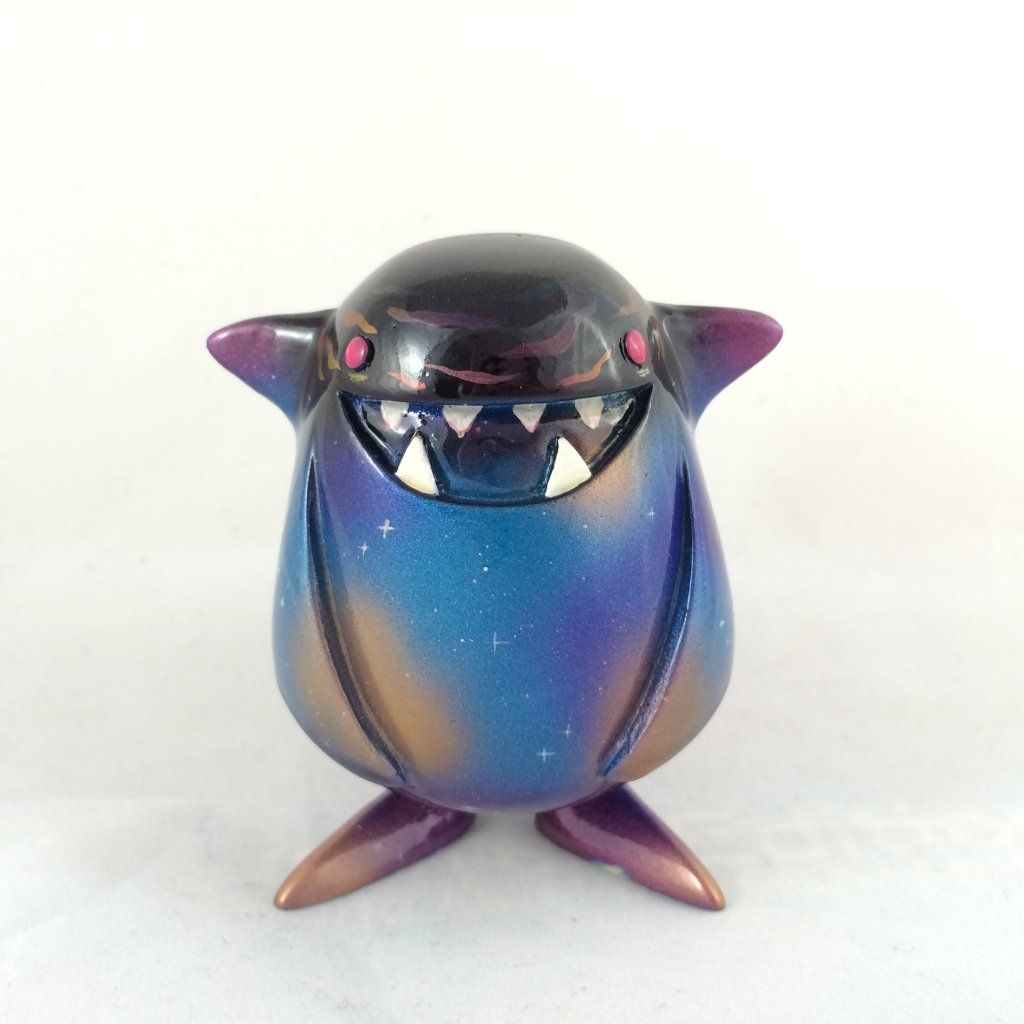 Starbound Bitxitu can be yours at http://www.fghtoys.bigcartel.com/ releasing today 5th October at 9PM UK time.
Want to try to customise a Bitxitu yourself? Wednesday will see a small restock of the DIY Bitxitu, Yipee!
Look out for more custom Bitxitu with these artists: Javier Jimenez,, Mei-Jean Hsu, MaloOne, David Bishop, Evan Morgan, April Elliot and Charles Rodrigez.
Give him a Holla Via Facebook , Deviantart , Website , Instagram and Twitter