China-based artist, cartoonist, animator, illustrator Xiang Yata has been selected to take on AICHIAILE's Space Dog and using the platform as a canvas. over the years we have seen plenty of artists from around the world add their mark on Space Dog and now it is time for local talent to add their mark on Space Dog.
" The fragments of the story are pieced together to form a three-dimensional space and narrative on the puppy. The projection of the optometric world is projected on the dog from all angles. In these stories, the girl play games with the house, the balloon and the butterfly, and the relationship is constantly changing. "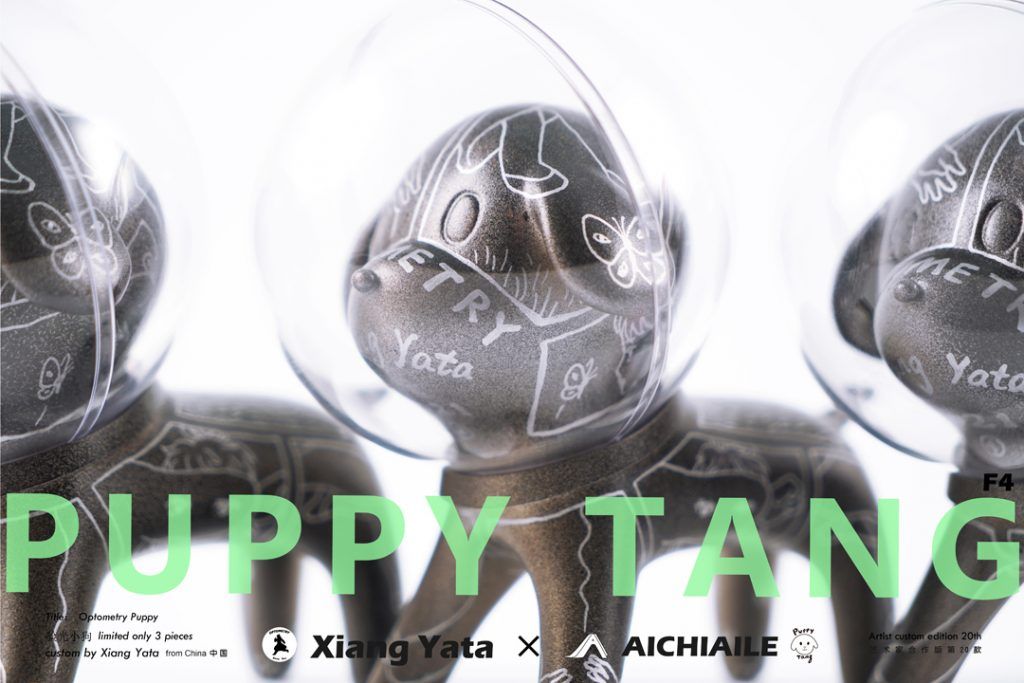 Material: Vinyl
Size: stand 5.5 inches tall  
Quantity: limited only 3 pieces
Instagram: hn0564 & Instagram: aichiaile
Ins: hn0564 & Ins: ivory_tata & Ins: aichiaile
International collectors please send email  ( name ,city ,country ) to  [email protected] 
The works can also be available at the toy show " POP TOY SHOW BEIJING " in Beijing on 6th-8th of August, welcome to come to visit  AICHIAILE booth  #B89
Price: $278 USD each.
About the Artist :
Xiang Yata, an artist, cartoonist, animator, illustrator from China. Who works and lives in Beijing. In 2009, she graduated from the Animation Art Department of Beijing Film Academy.
Her cartoon works have been published in <SC Special Cartoon>, <Strapagzin> (Switzerland), <Art World >and other magazines etc. Her short animation works< Red Scarf and Exercise Book >
Winning the Best New Artist Award in the 10th Academy Award of Animation School of Beijing Film Academy.
Xiang Yata has published her own comic books: <Ruby's Mystery Light>, <Red & Green Girls>, <CAPTIVITY>, <Exploding World>, and< 3d World >. She has participated in art group exhibitions, film festivals and book exhibitions in Beijing, Shanghai, Nanjing , France, Germany and Japan, and held the solo exhibition "Optometry" at The Space Gallery in Shanghai in 2019.
Works with exquisite brush strokes to describe all sides of things, with rich and gorgeous colours to create a collision of energy explosion moment, formulate strict rules of the game let the imagination of using anti-gravity springboard to take off, thinking in the rules and the dislocation of the spiral labyrinth, feel the beating of the heart in the world.
Find 象牙塔 Xiang Yata ivory_tata via Instagram.
You can get your daily Designer Toy fix from our TTC Mobile App. It's free too! FREE! Download on the iPhone or Android smartphones. Search for "The Toy Chronicle" and all your Designer Toy wishes will come true! Pretty much.
Did we fail to mention IT's FREE.