The French wonder SO-DS wow's us with her latest creation. The Azuleta using the Andrew Bell Android as a platform she creates a beautiful butterfly.
Using Fimo decorative paste she sculpts the wings of the butterfly and attached on to the Android hands, which are still movable. SO-DS chose to use Posca pens for the detailed work marvellous job right?
I like seeing WIP shot just shows the work that goes into making a custom.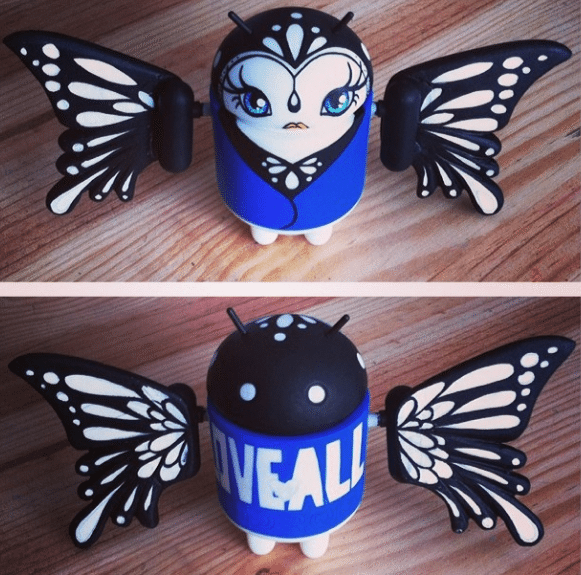 Very neat lines and great colour choices yet again.  The eyes are pretty mesmerising, I think the Android compliments her design very well.
The beautifully finished Azuleta 
you can look at SO-DS work or get a custom over at her social media sites, get ready to be impressed.