Veteran Sket One kicked off 2020 with a custom Sketrona Extra 8inch Custom Dunny, paying homage to the Corona Beer (read HERE). Now he continues with the tasteful beer creations with a custom inspired by Budweiser. It even comes with a display coaster and custom wood paddle bottle opener.
Again, not alcohol, only resin, so drink at will!!!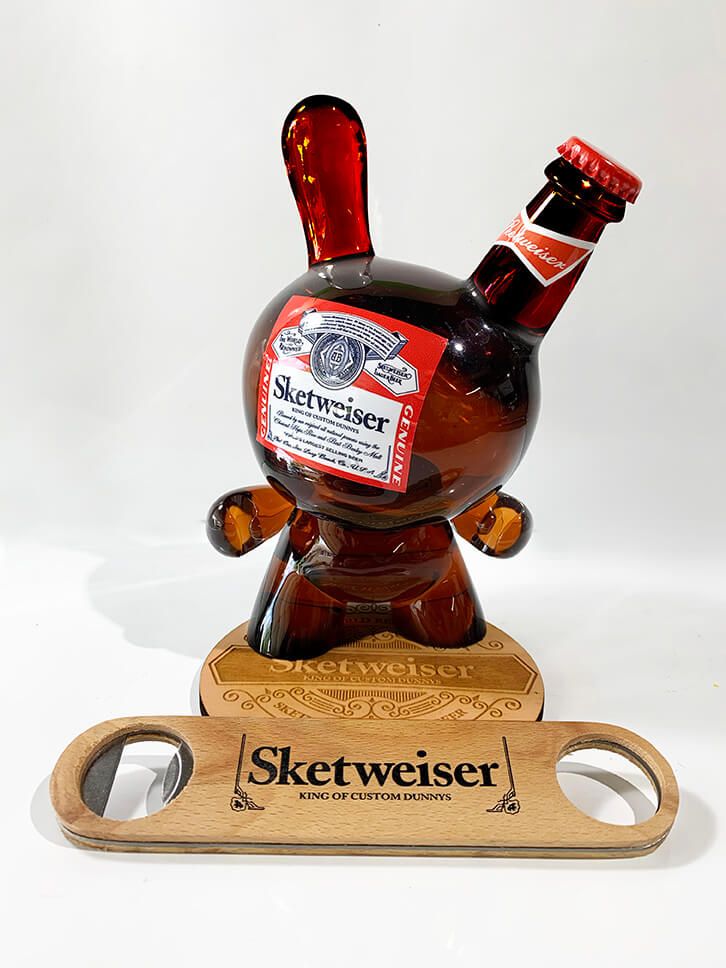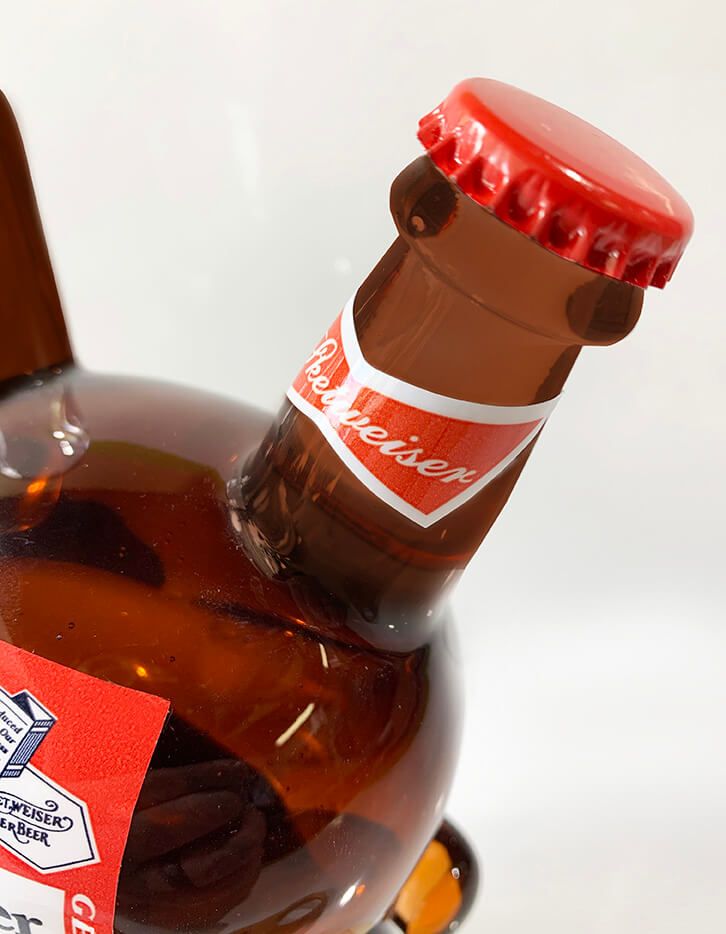 Figures comes signed with 5″ round x .25 thick custom lazered wood display coaster and 7″ length x 1.5″ width custom wood paddle bottle opener. Featuring real aluminum bottle cap.
Pre-orders now open HERE for $485 a pop.
http://www.instagram.com/sket_one
(info and images lifted from http://www.sket-one.com/)