Peter Kelk aka Setmour has sent us through some shots of his DCon exclusives, unfortunately Peter won't be able to make it across to Pasadena but these pieces will be in the booth #203 (Tiny Travelling Gallery) which is a New Zealand collective of low brow artists who are in their first year attending DCON.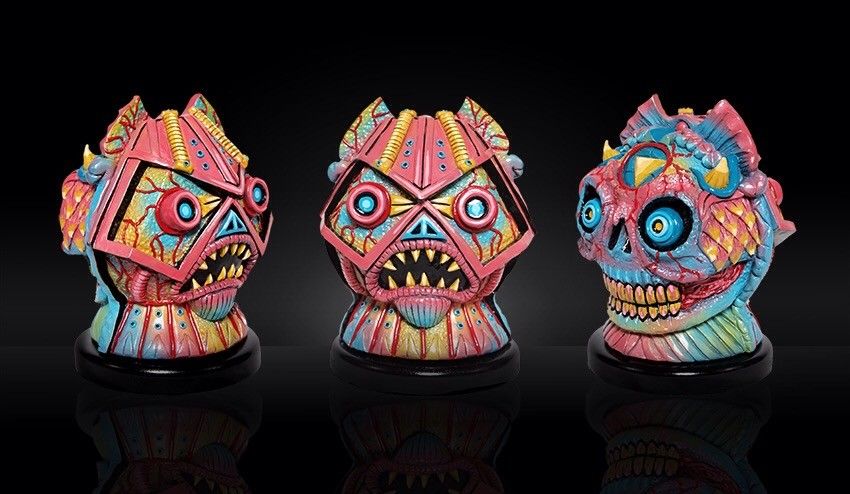 So these double faced busts (different face on back and front) are a Resin edition of 10 (first 4 exclusive for Dcon), a mix of air brush and hand paint then gloss coated. Standing around 5inch and will be going for $150 each.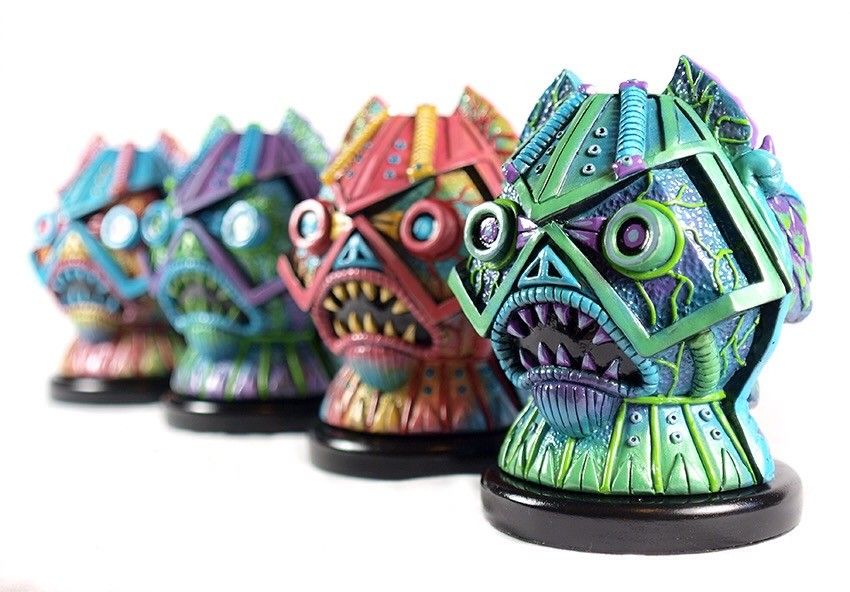 As always check out Peter's work on his Instagram and his Website for more great stuff!!