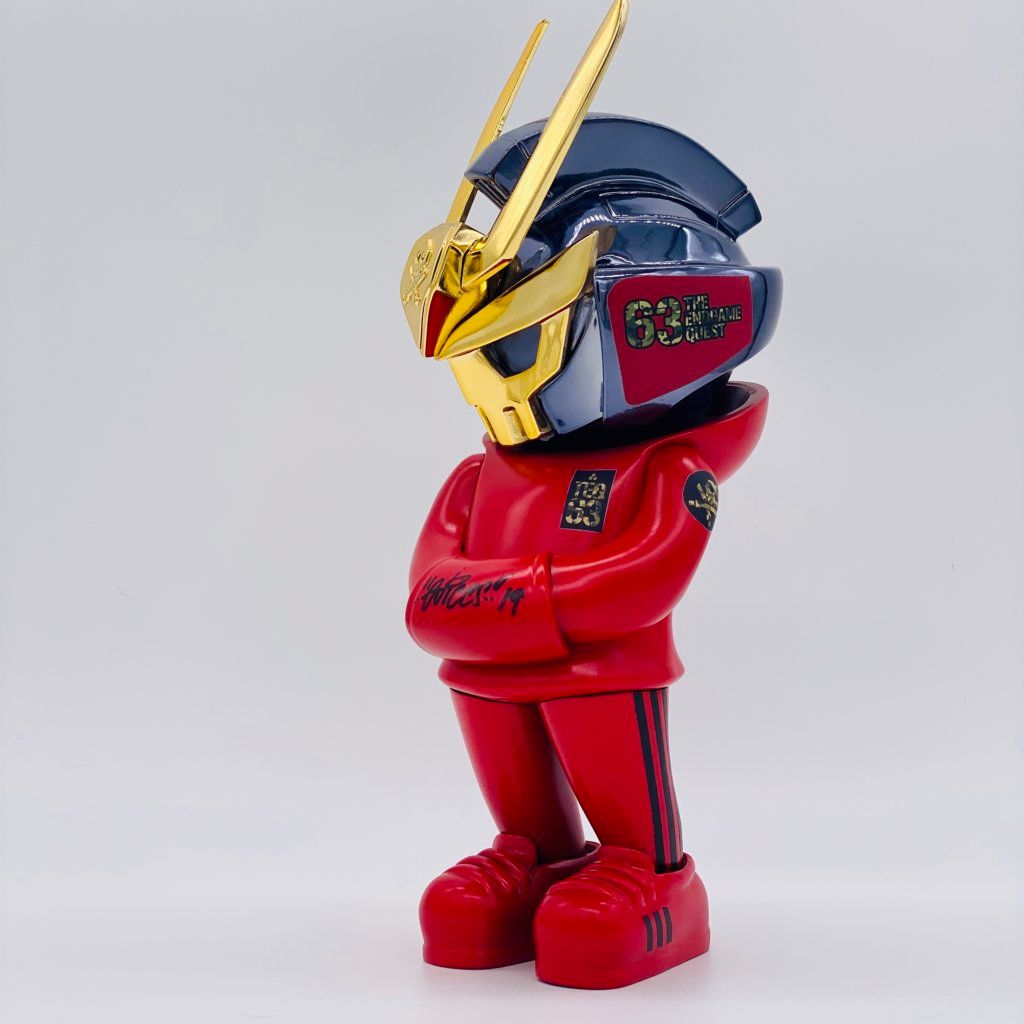 How would you fancy winning a custom 12inch MegaTEQ by NYC based artist, Red Guardian for $10! Yup, TEN DOLLARS! That's all it could take for you to win VIBES, the new 1-of-1 custom seen in the pictures within this post!
Red Guardian has his raffle on going for VIBES currently, with an end date of Thursday 17th Sept, so still plenty of time to buy your $10 raffle tickets to win! Equipped with a gold mask & blue helmet, whilst kitted out in some ADIDAS wear, this custom VIBES is also signed by TEQ63 creator, Quiccs too. You can purchase as many $10 raffle tickets as you please, and can do so on the Red Guardian store using the button below….
---
Red Guardian Social Media
Facebook: https://www.facebook.com/RedGnyc/
Instagram: https://www.instagram.com/redguardiannyc
---
If you want to support The Toy Chronicle, we have a number of options available to you. We have started to stock a wide range of releases that we think you will enjoy. Ranging from production pieces from Superplastic, Unbox Industries & POP MART, to original pieces from our favourite artists like Sank Toys, Quiccs & Czee13. Purchasing one of our pins also really help. A quick, cheap way to also support the TTC is by making a small donation. These can all be completed below through our online shop. We appreciate all the support! Thanks!