Go big or go home is what they saying right? Luke Chueh's 7.5″ Bearhead gets a heavy make over from one of our favourite European artists Emelie Jensen AKA Tomodachi Island. No exaggeration but we think "REBORN" is the best 2016 custom Emelie has done to date! Emelie mystical touch intertwined with nature has given Bearhead a different look but not swaying away too much from Luke's original silhouette so you can still tell it's a Bearhead.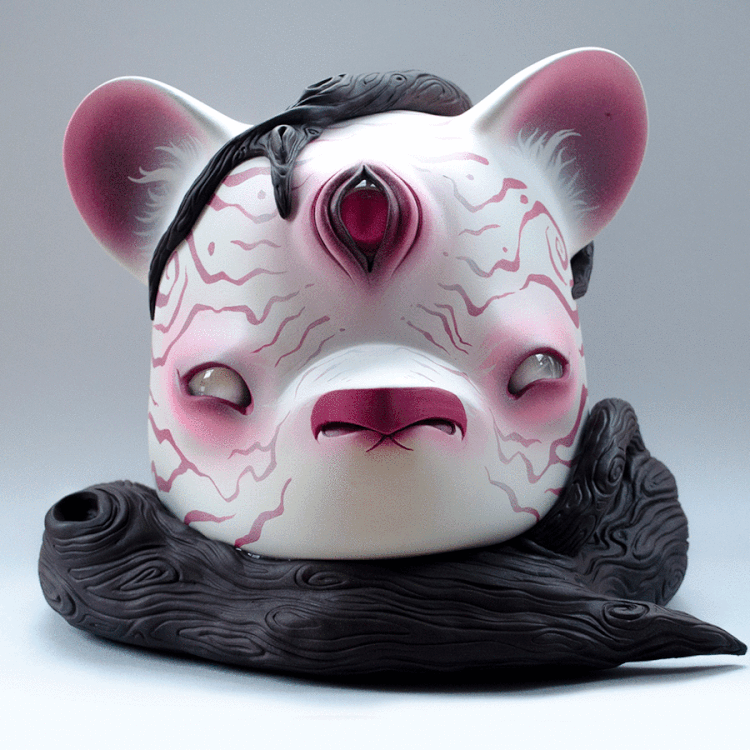 We love what Emelie has done to the eyes and nose now it  has so much depth and character with the slight droop giving Reborn that extra possessed look. The inclusion of those smokey white eyes is hard for us not to stare at.
[slider source="media: 52872,52873,52874″ limit="38″ height="500″ title="no" pages="no"]
I tried to imagine something very spiritual in a way. And yet again my fascination for mother nature took over. So I thought of the bear head as something dead that with the help of nature is reborn into a higher entity. It's becoming one with mother nature. She gives and she takes….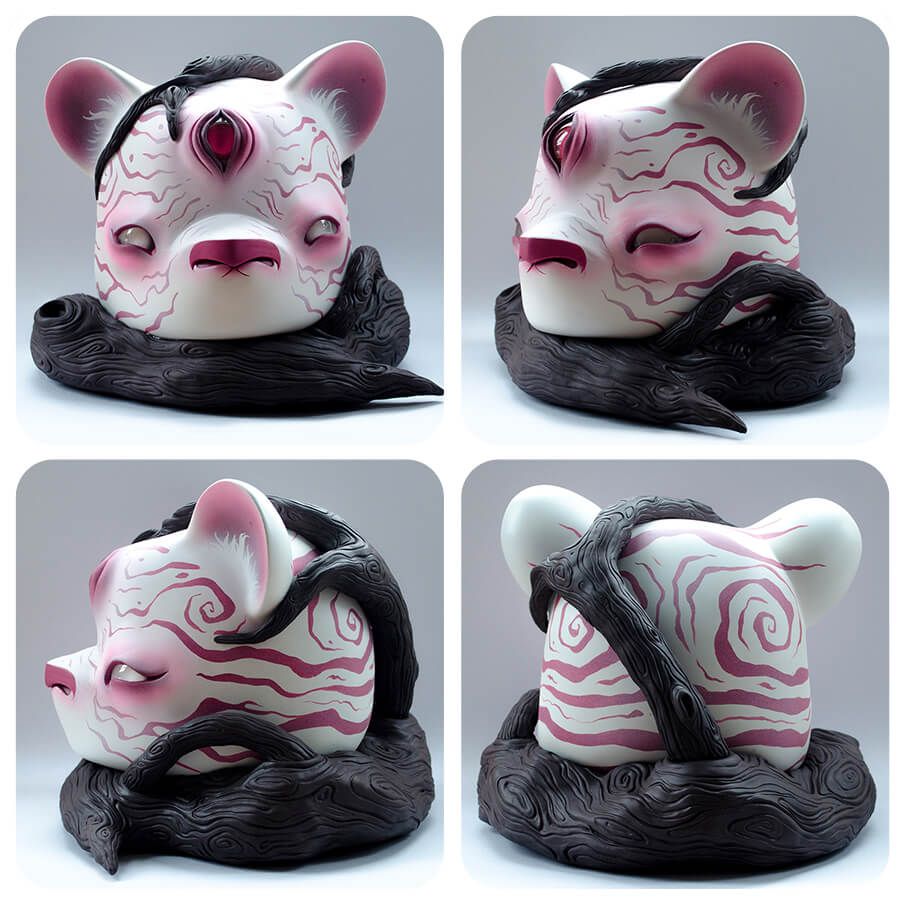 Dam it looks good from all angles! "Reborn" will be showing at the "Bearly, a Custom Toy Show" by Strangecat Toys at Redefine Gallery, Orlando, FL on September 2nd and 3rd 2016 along with other artist custom Bear heads. Rebirth will be for sale during the show and online after at Strangecat Toys.
Check out http://tomodachiisland.com/blog as Emilie gives you a slight insight of the making of Reborn.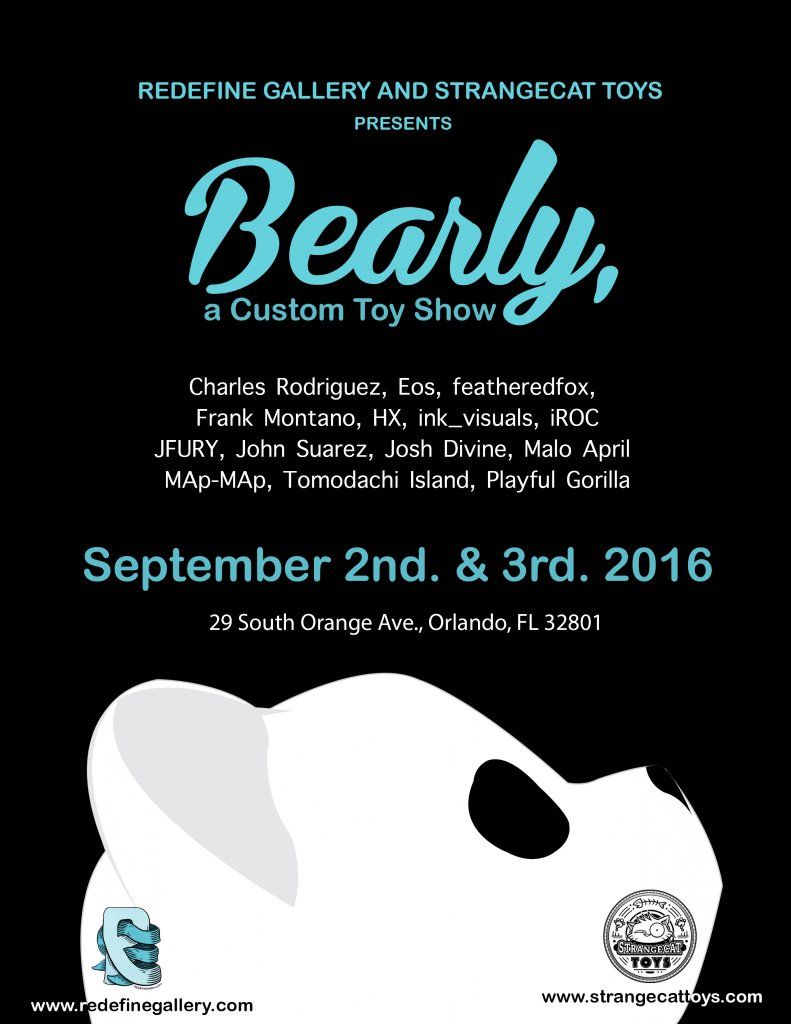 Check out our interview with Tomodachi Island HERE
Find Tomodachi via Faceboook, Instagram and check out her Etsy storeHERE which has some cute and awesome accessories and customs.
Much more on her store that is just a sample! have a look at her sketches too take a look at http://tomodachiisland.com/