This is the first James Groman x Toy Art Gallery 'In The Flesh' H B.C. Blasters custom we've seen and it's by the hands of the Throgaa creator, Acolorfulmonster Toys. The blaster chosen was the winged war machine Pteranajet and we're glad it was as the paint job is really great;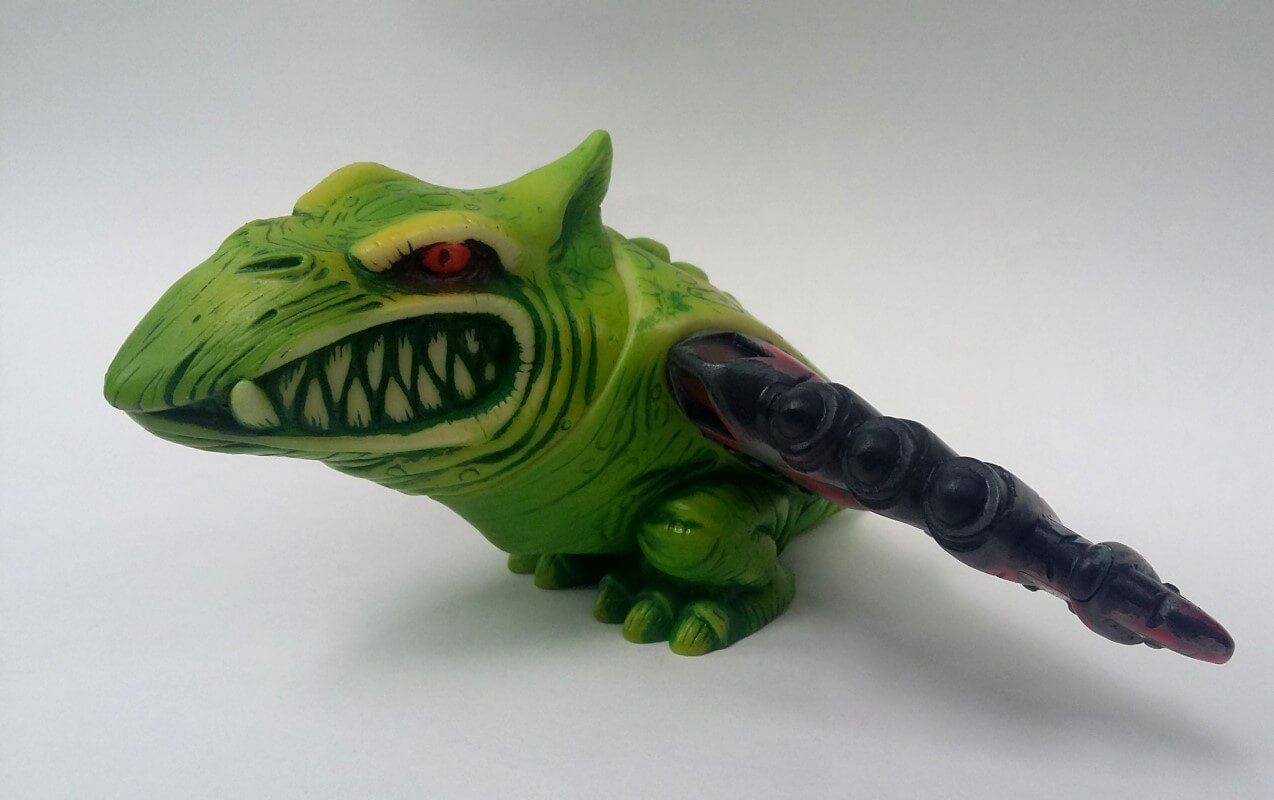 Nice choice of colors and great textures. This paint job makes the original James Groman sculpt look even more fierce and war ready.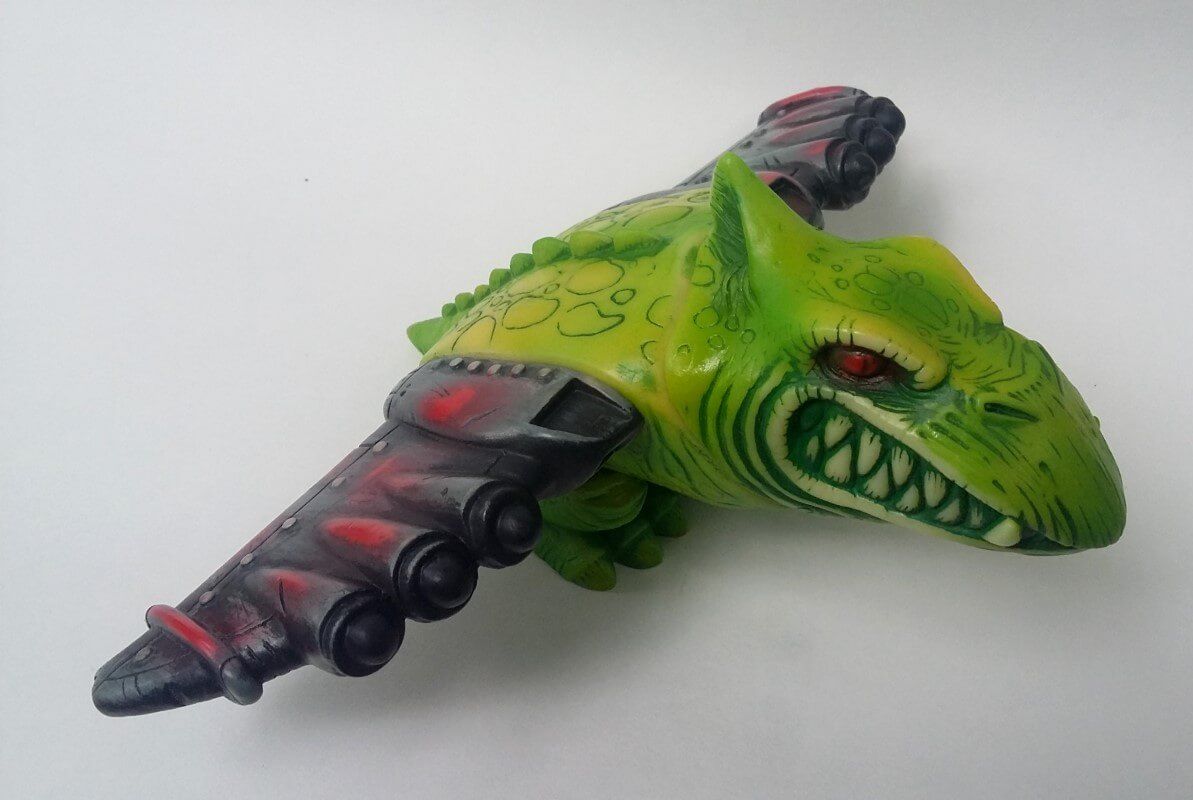 Measures 4 x 6 inches, beautifully painted with green, yellow, grey and red spray/details.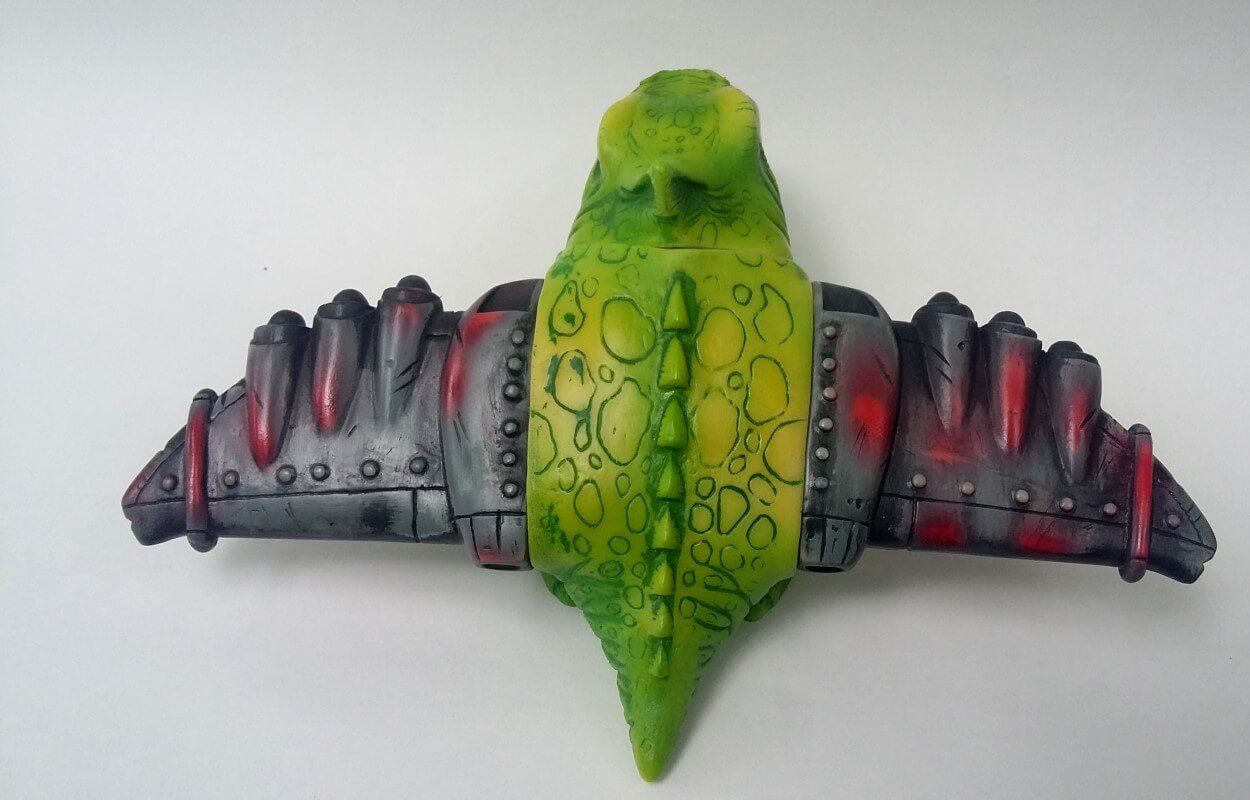 Pteranajet Custom is a one-off edition priced at $65/£49. Already available HERE.
Follow Acolorfulmonster Toys on Facebook, Twitter and Instagram
*pics via Acolorfulmonster