Paul Kaiju returns with the Mock Pilot sofubi. It's said that this lesser known piece was the inspiration for such classics as the "Salamander Joe" or the "Mock Bat". Well, now it's back in an all new limited edition all thanks to japanese HINOMARU-YA;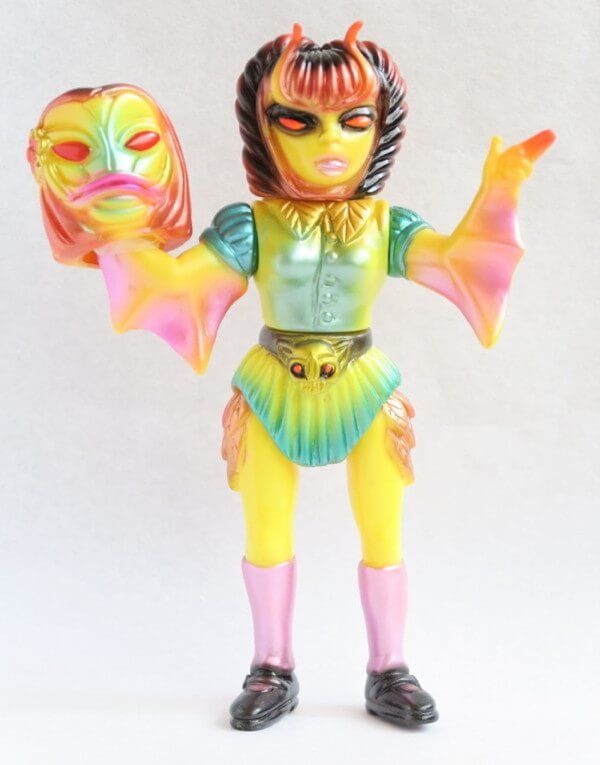 The 'Mock Pilot' HINOMARU-YA Limited Edition' stands about 15cm with removable parts and 6 points of articulation.
This time is sprayed on a yellow cast with pink, green, black and metallic colors.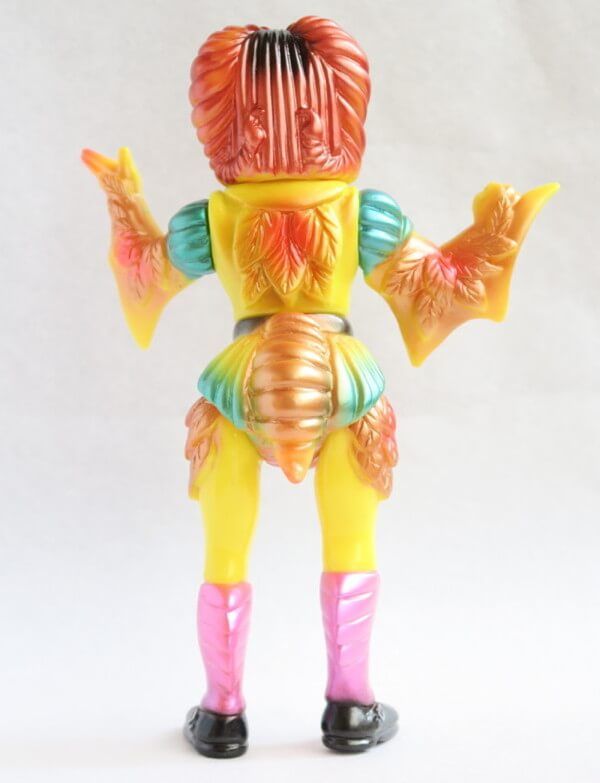 You have until  October 12 to get in the lottery that will take you to this piece of history.
Interest parties must an email with the subject "Application Mock pilot", "Your Name" in the body, "your address", "telephone number," e-mail address ","payment method (bank transfer or Paypal), to [email protected]. If you're lucky enough the Mock Pilot will set you back 15,000 yen (tax + shipping included).
Check HINOMARU-YA at http://hinomaruya.blog.fc2.com/ & twitter.
Follow Paul kaiju on Facebook, Twitter and Instagram.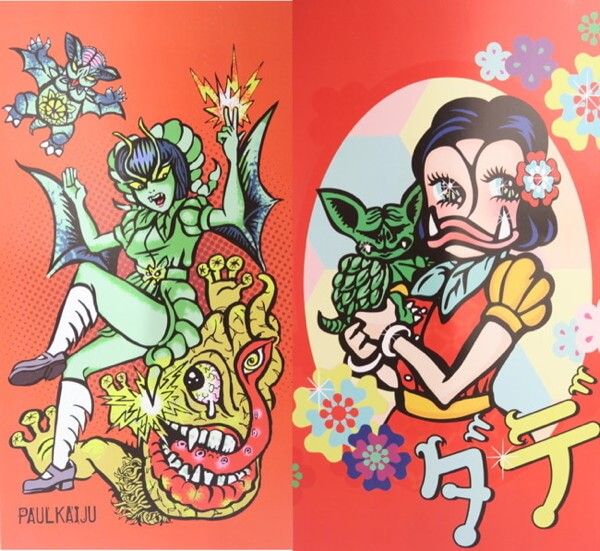 *pics via HINOMARU-YA