Our TTC Artist spotlight Shadoe Delgado notified us that he is moving away from Custom toys for a while. But will be finishing up the what commissions he has left. So anyone interested in a custom from Shadoe has until the 30th September to place an order at ShadoeDelgado.com and grab whats available on his online shop.
Shadoe will be clearing all of these out of the shop on the 21st of September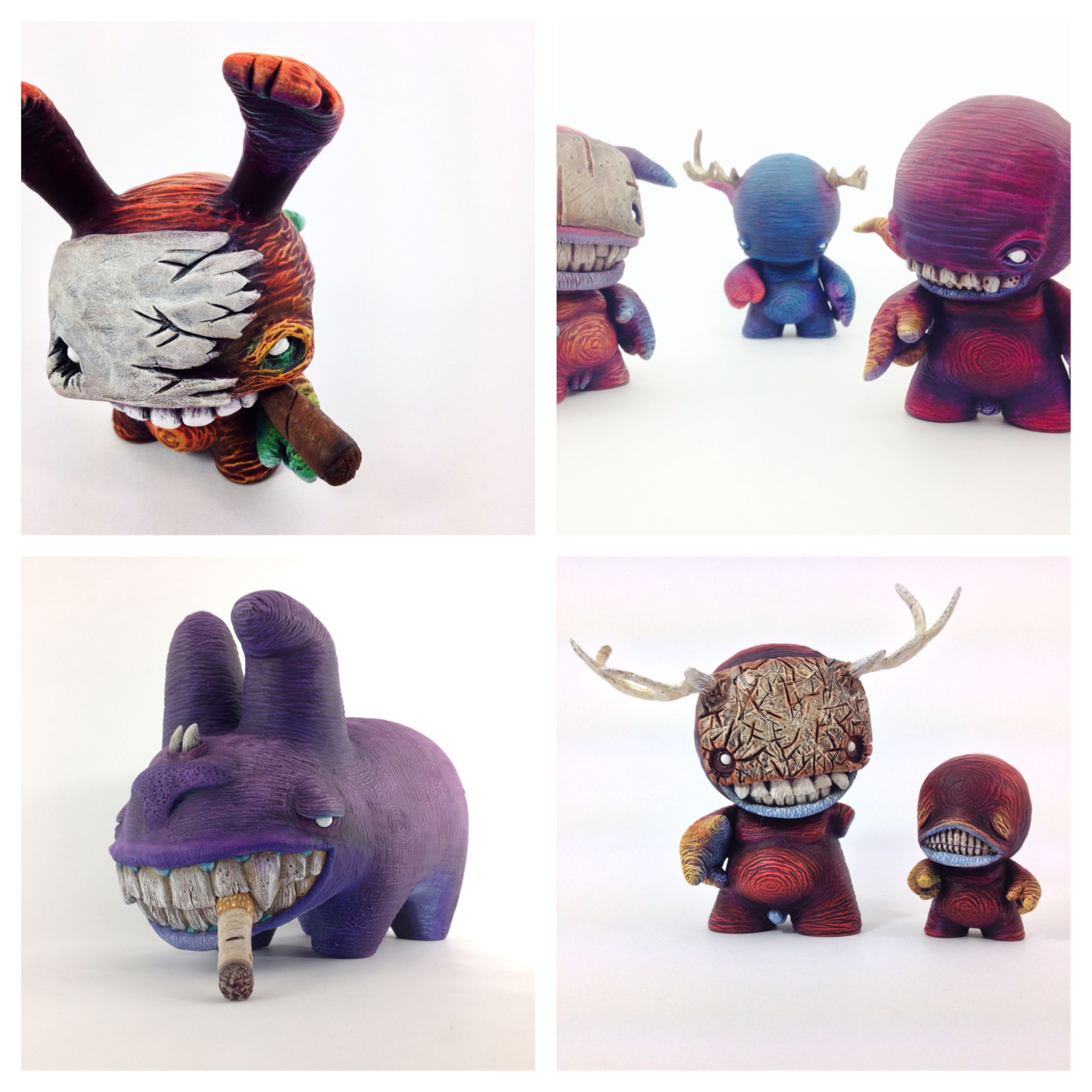 I'm really hoping  this will give me the opportunity to focus on original sculptures and toys, shows and the occasional blind box series. I apologise if this is an inconvenience to any of you, but better things are on the horizon. 
Personally I think its a good move for 
Shadoe as I have seen what he can produce when it's not a custom toy. You all should check out the TTC Artist Spotlight if you already haven't right HERE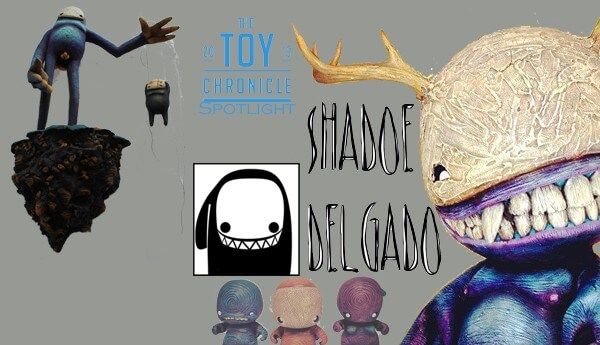 If you want to support
Shadoe,
started a
Patreon
about a month ago 
http://www.patreon.com/ShadoeDelgado
 By Pledging to S
hadoe's
Patreon
you will be helping S
hadoe's
  business of making creatures and things to a new level. If this takes off and sufficient pledges are received he can start producing bigger projects such as toy mini series, large print releases, original toy and sculpture projects, help him have a presence at some of the larger art and toy conventions, and potentially kill his student loan debt! Most of all I hope to use
Patreon
as a means of supplementing my art business and helping it reach the point of viability. Once my business reaches a point of viability my
Patreon
will turn into a monthly subscription service and means of providing you with more, bad-assier exclusive content.  Some of the rewards for being a patron are monthly prints, exclusive content and behind the scenes type stuff, Patreon exclusive figures, and producer credits for future toy releases.
Patreon lets fans support their favorite creators by becoming patrons. Unlike other fundraising services, which raise for a single big event, Patreon is for creators who create a stream of smaller works.
 Who can be a creator on Patreon?
Anyone can be a creator! If you've got a passion to create awesome content for your fans, you can do it on Patreon. Creators are already making:
YouTube Videos & Channels
Web Comics
Blogs
Indie Games
Music
Articles
Podcasts
Animations
Illustrations
Photography
Anything you'd want to share!What are the benefits of Patreon?
For creators
Recurring funding to work on what you love.
Interacting with your top fans on your activity feed where both patrons and creators can post photos, videos, comments, etc.
Giving back to your patrons with rewards.
Growing your patron base with social tools.
Exposing a community of supportive people who enjoy funding art.
For patrons
The warm fuzzy feeling that accompanies believing in someone enough to become a patron.
Being part of a community with your favorite creators from across the web on activity feeds including photos, videos, comments, Christopher Walken impersonations, etc.
Timely updates from creators as they are creating the things you love. Get the goods first!
Rewards from your favorite creators: This could be anything from pre-sell concert tickets, downloads, personal gifts, hangouts, or anything else they can offer as a way to thank you for your patronage.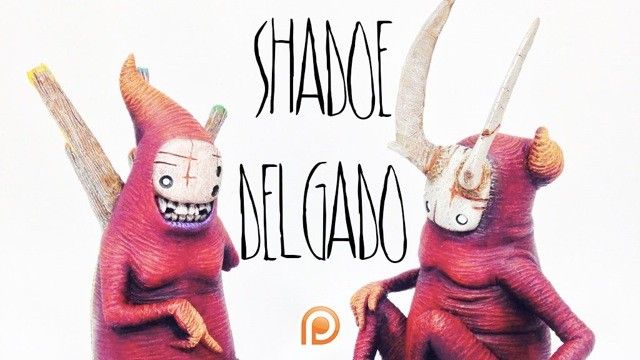 You can find Shadoe over at his