Based on a 3.5″ Omen Blink by Coarse Toys. Reet Neet painted it in a signature wood style and topped it off with some metals. He also removed the eyes and filled them up with gears. No doubt Reet Neet must of had a time consuming time fitting the clogs into the eyes. Wonder how many watches he had to dismantle? Top work from Reet Neet and nice to see him getting back into the game.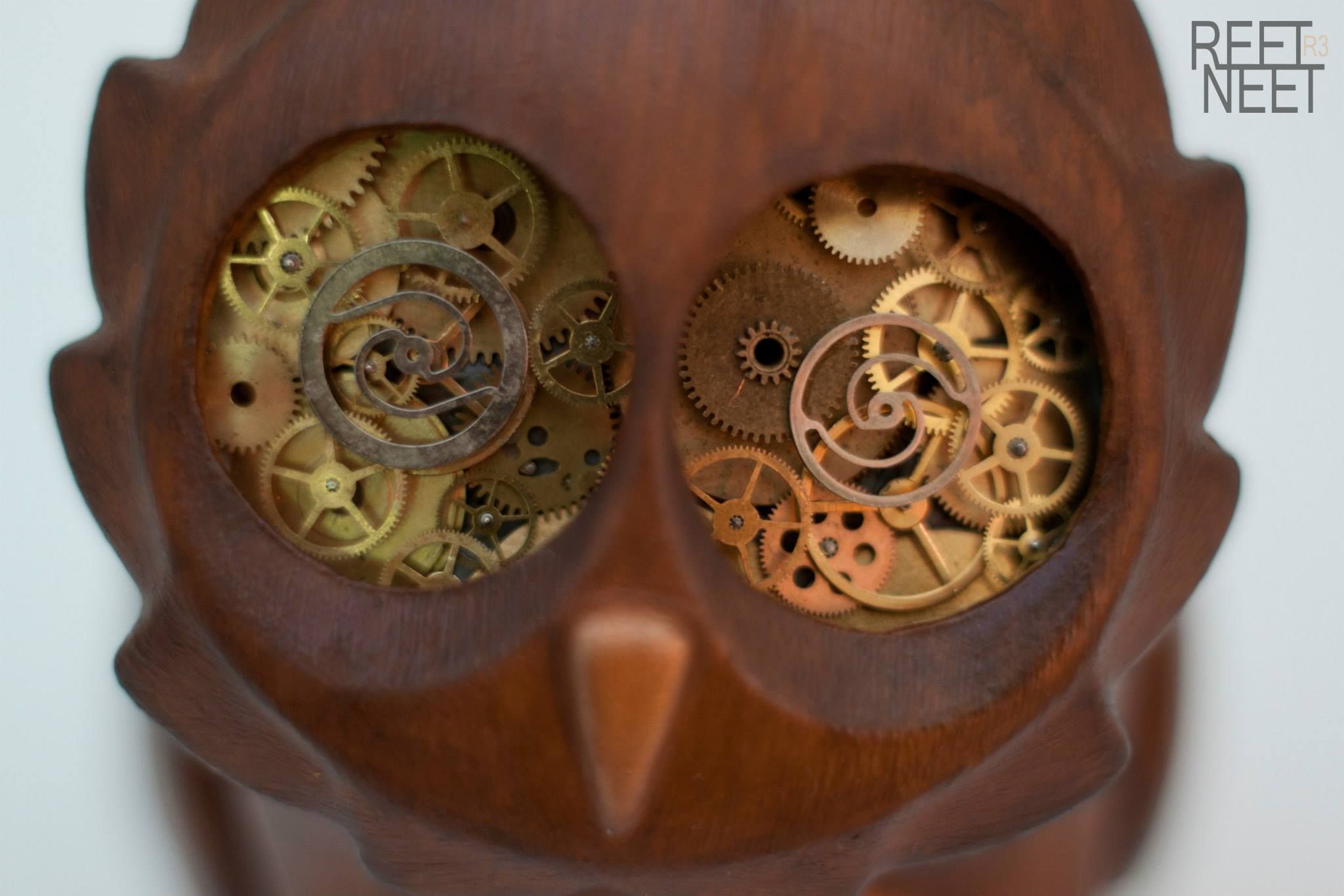 Maybe he could of done a little bit more work on the feet like more of a wood grain, but might just be me being picky or the photos. Still I personally think its a top custom.
Professor Archimedes is available, for info contact him at: [email protected]. Or his Facebook page: https://www.facebook.com/ReetNeetR3 if you want a commission.