It's alive!!!
The amazing Zukaty returns for an amazing new custom run. This time around he takes on the Gorilla Franken by Moucoyama. The doubled headed hybrid kaiju gets the Zuaty signature treatment, featuring UV painting, 4 heads, monterball chain and sticker, packed in bag with header card.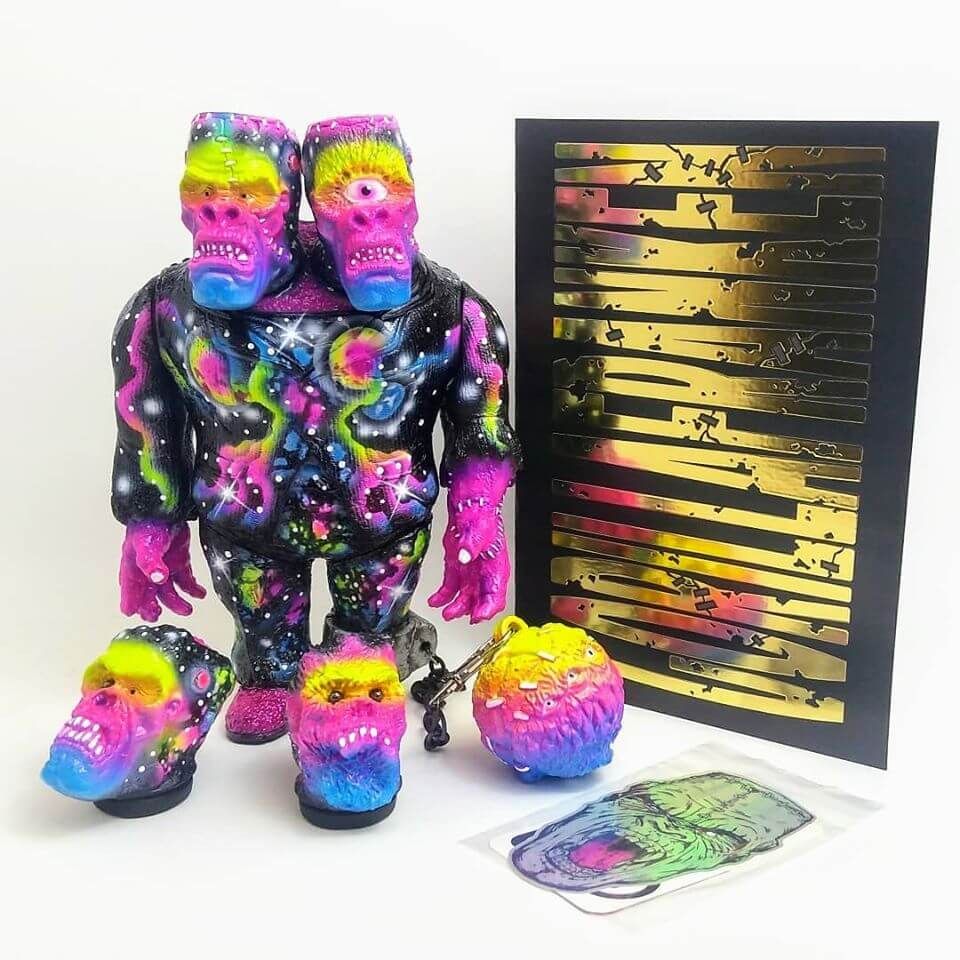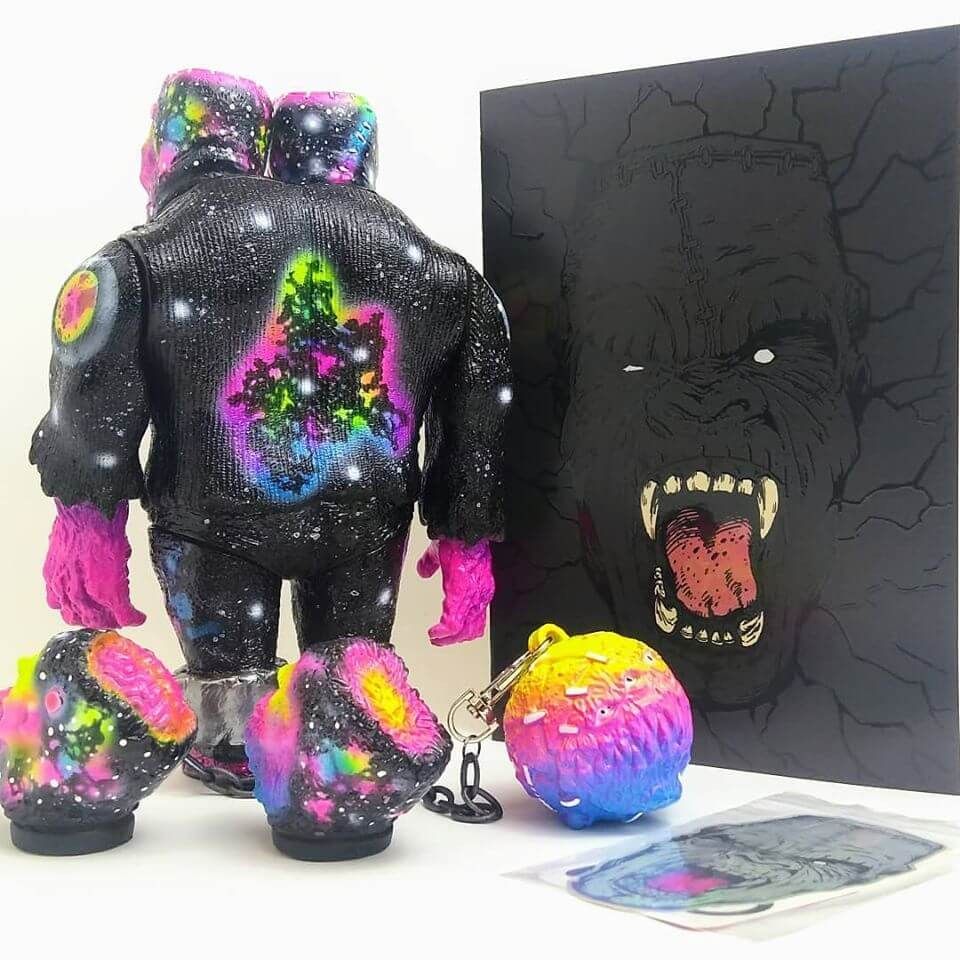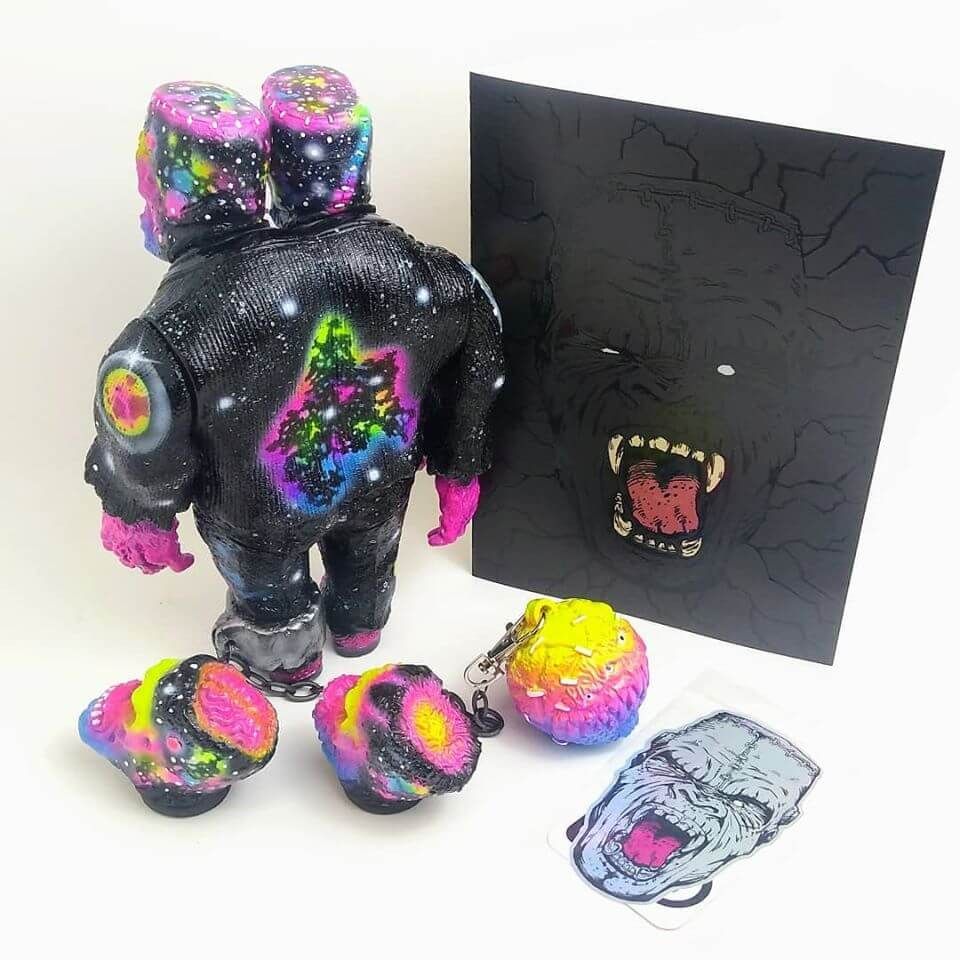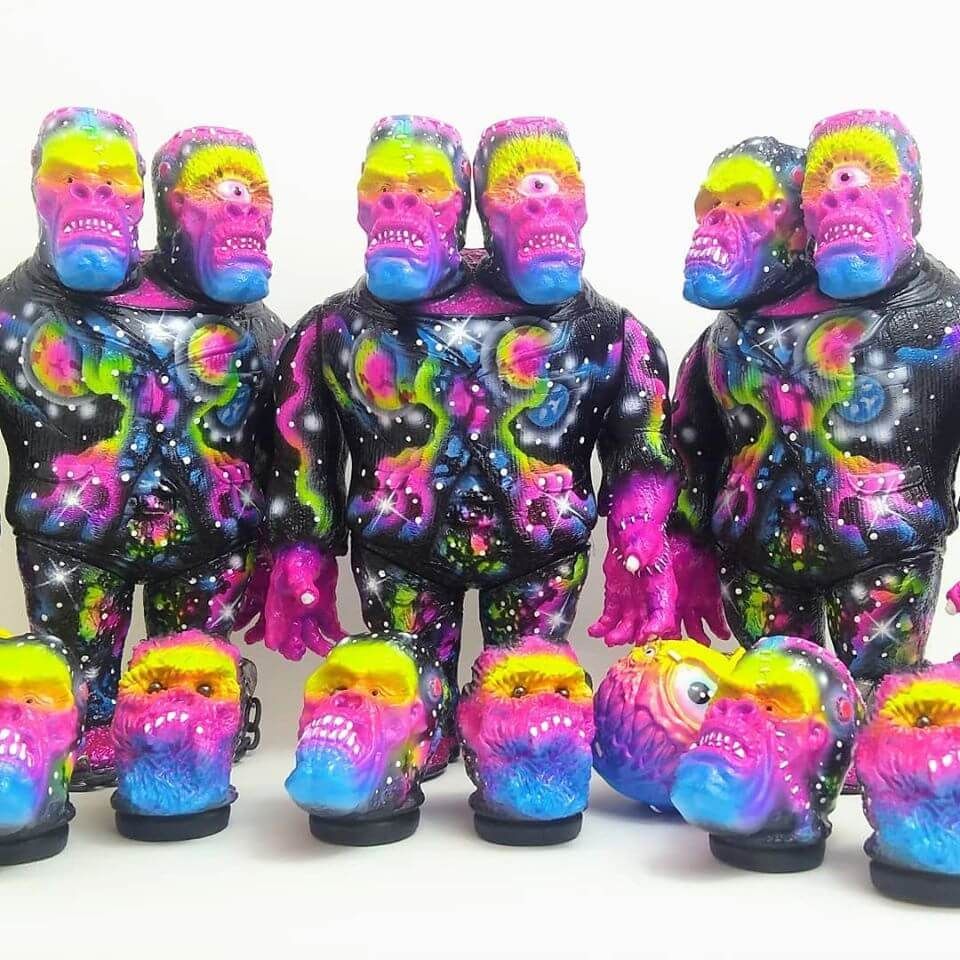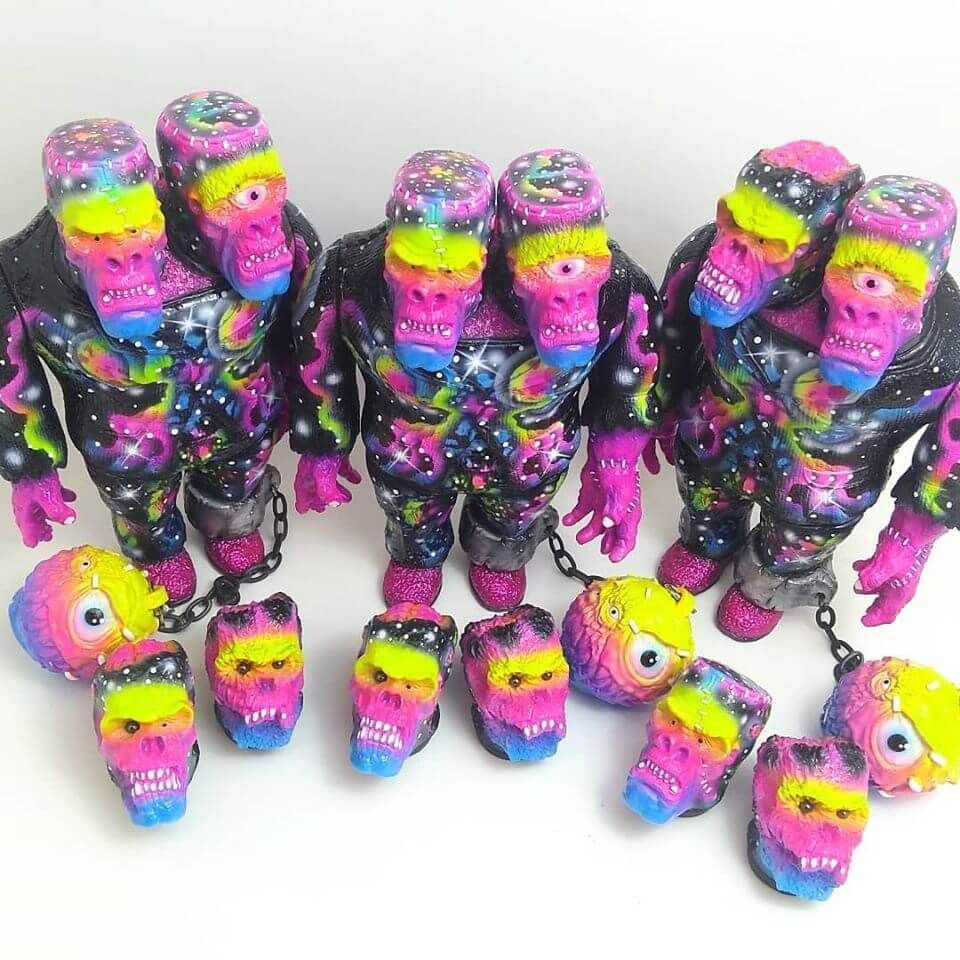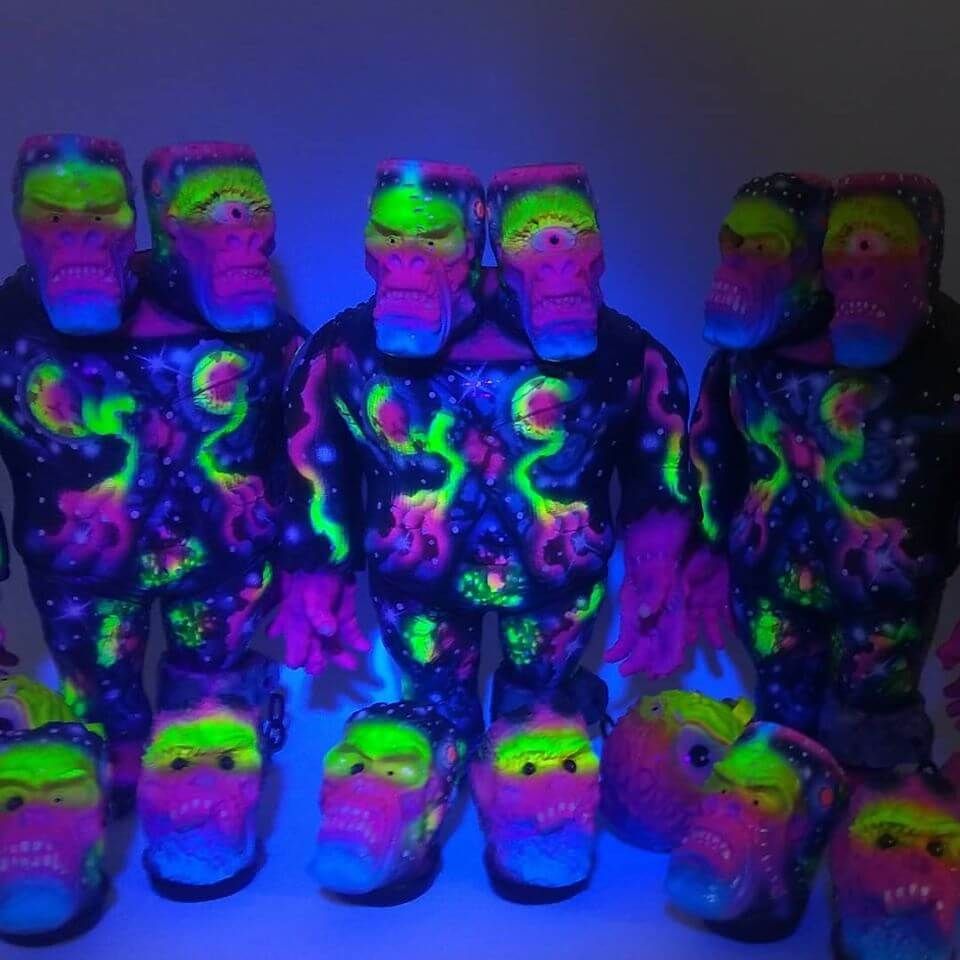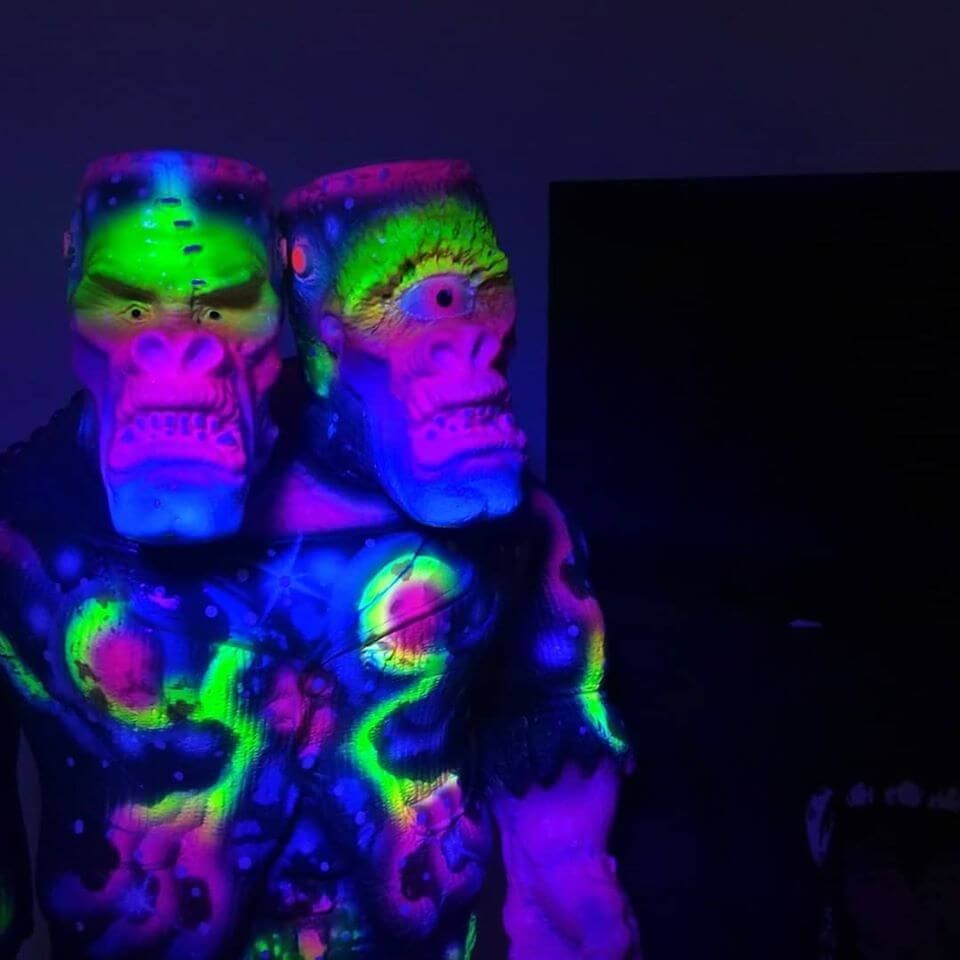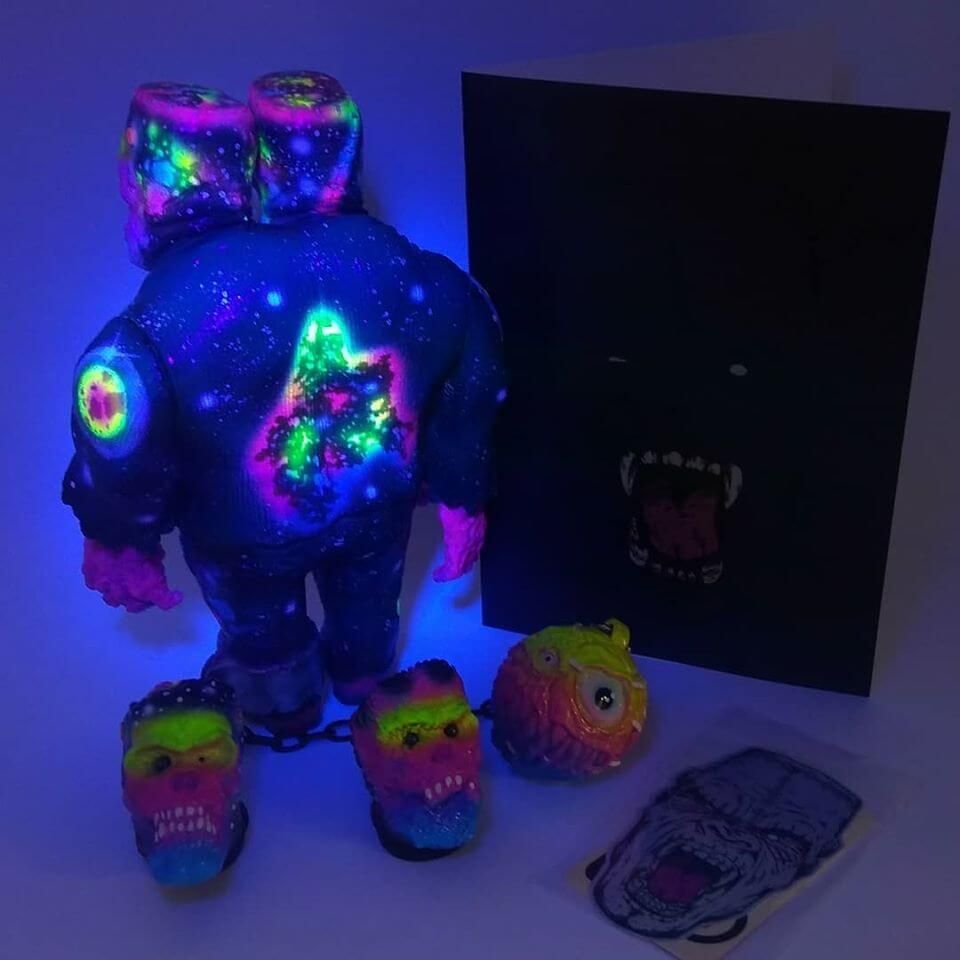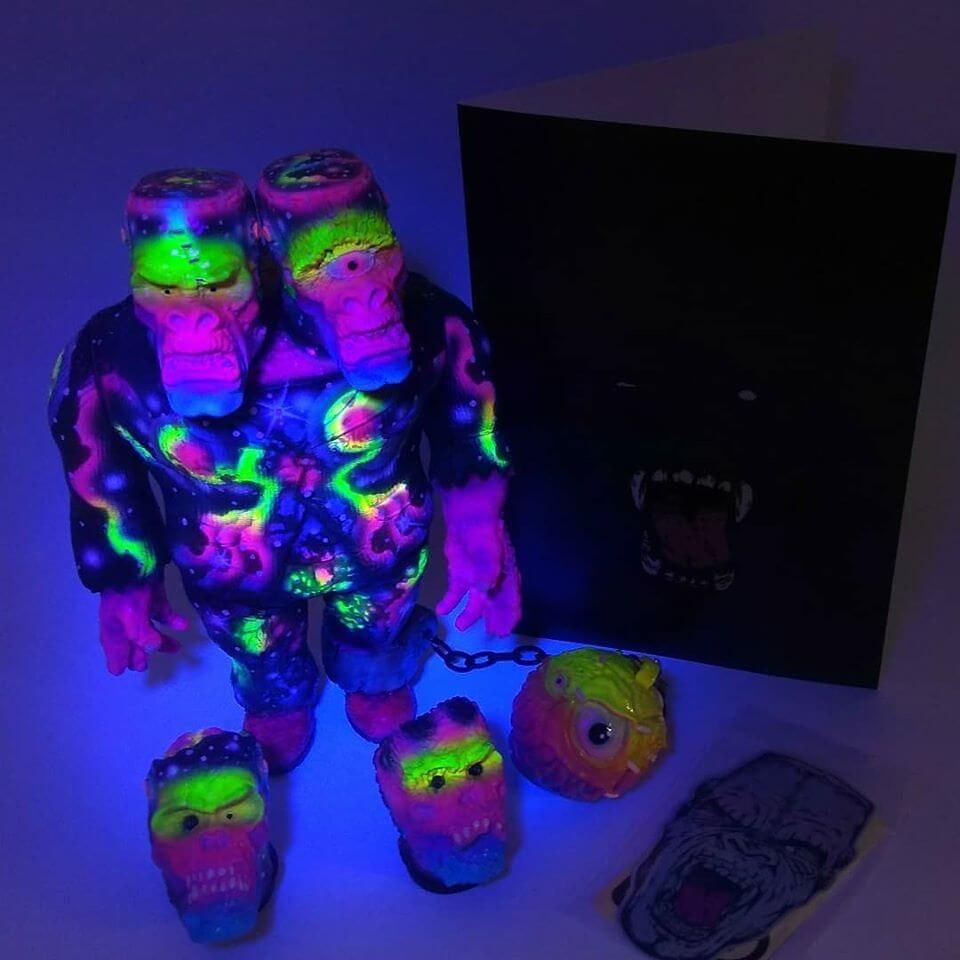 Gorilla Franken stands at about 8inches tall of sofubi.
Price is US$195 plus $25 international, $10 UK.
To enter share the post on Zukaty's IG HERE and e-mail: [email protected] 
with "Neon GLX Z Gorilla Franken" subject
Please include:
1.Your name 2.Instagram name 3.Shipping address 4.Phone Number 5.PayPal account.
Winners will be contacted on Friday,
Good luck!
Catch Zukaty via Facebook, Twitter and Instagram.
Moucoyama HERE.