Roll up, roll up!
Ladies and gentlemen, boys and girls, we have a touch of mischief here for you tonight. A custom that's eyeballin' you before you even knew it was there. Meet 'Munny Shines' from Mike Strick!
[frame align="center"]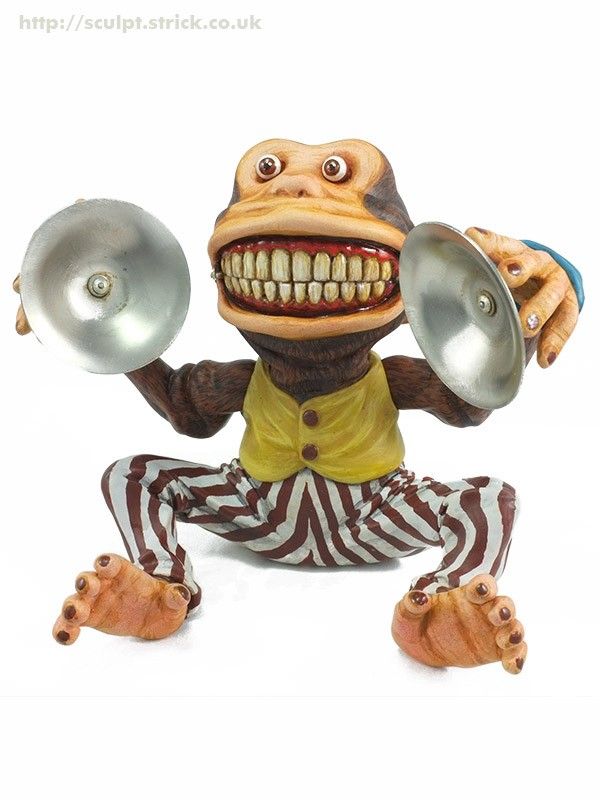 [/frame]
This fantastical chap started out as a standard Munny figure. He was crafted for the Reinvention show at Clutter Gallery to resemble that popular (and eerie) clockwork toy of a monkey clashing cymbals. Mike was inspired to sculpt this uncanny toy due to its frequent appearances in popular culture.
[frame align="center"]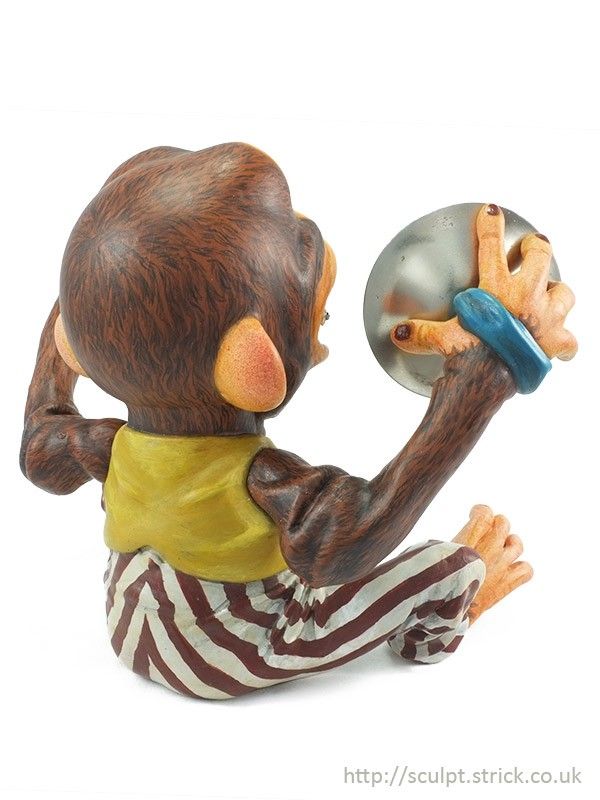 [/frame]
The amount of sculpted and painted detail on this figure is just crazy-pants! I mean, just look at those trousers! The sculpting and paint work make them look like antique cloth, and just forget about that teeny, tiny fur detail! This is one impressive piece for sure.
[frame align="center"]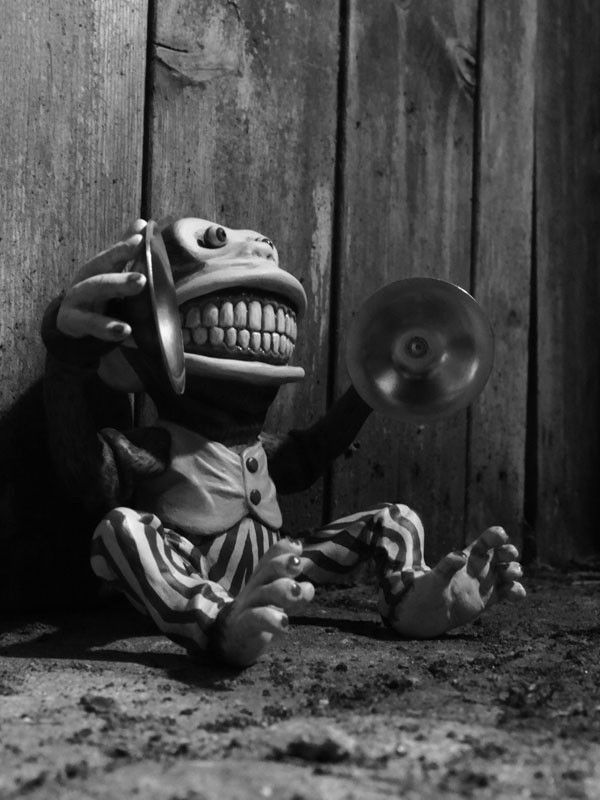 [/frame]
If you love this grinning maniac of sculpted toy goodness then make sure you get on that previews list! The show will open on Saturday 8th August, so you don't have long to wait, but if you need something to whet your appetite you can see the whole work-in-progress here.