If you saw the posts about our custom series or swung by our booth at ToyCon this year you will have spotted to unmistakable style of Mullet.
Jay, who lives in the steel city of Sheffield and has a style I would say is based around horror and the world of monsters.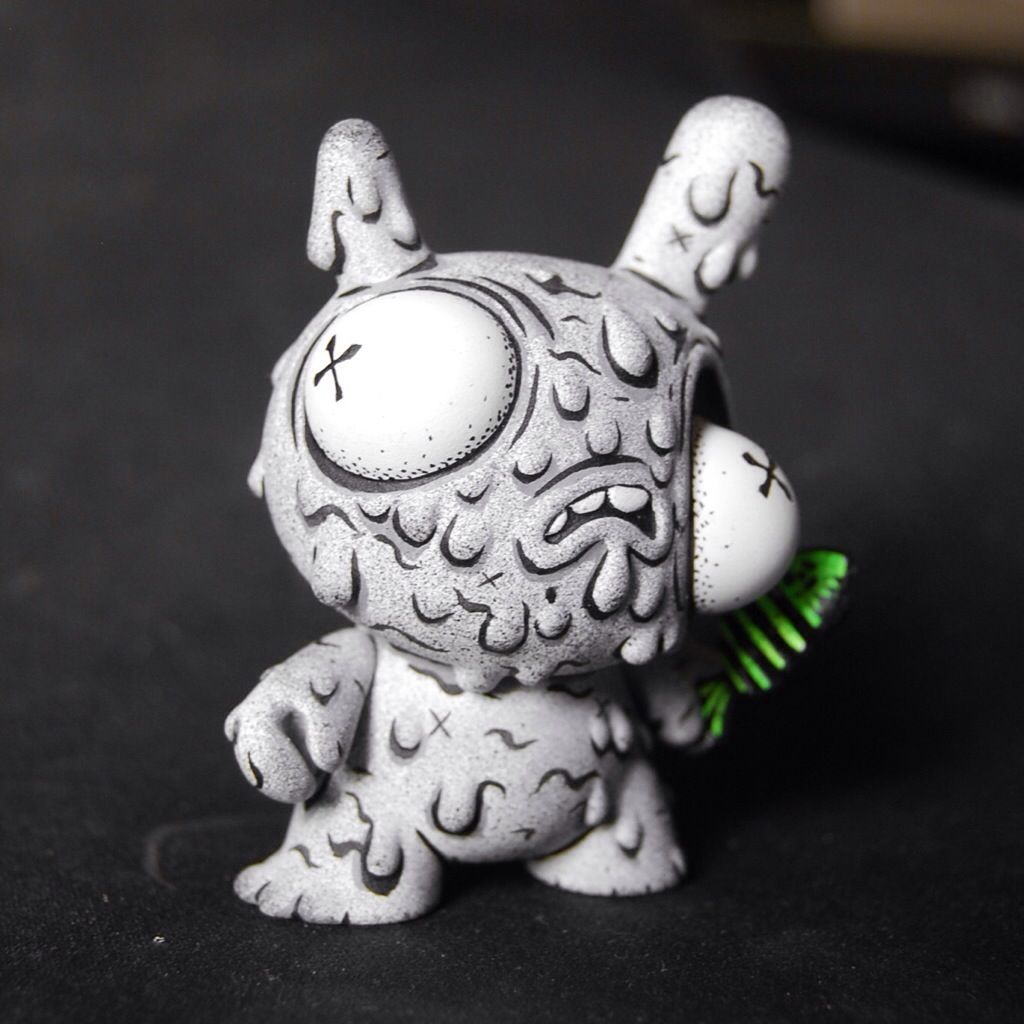 Mullet's work is cracking in hand and the colours he uses are amazingly bright, even if it's just a splash on a mono piece like this Custom Meltdown dunny, they really pop. Add that the the black line work he has added to bring out the accents and this is a real stand out custom.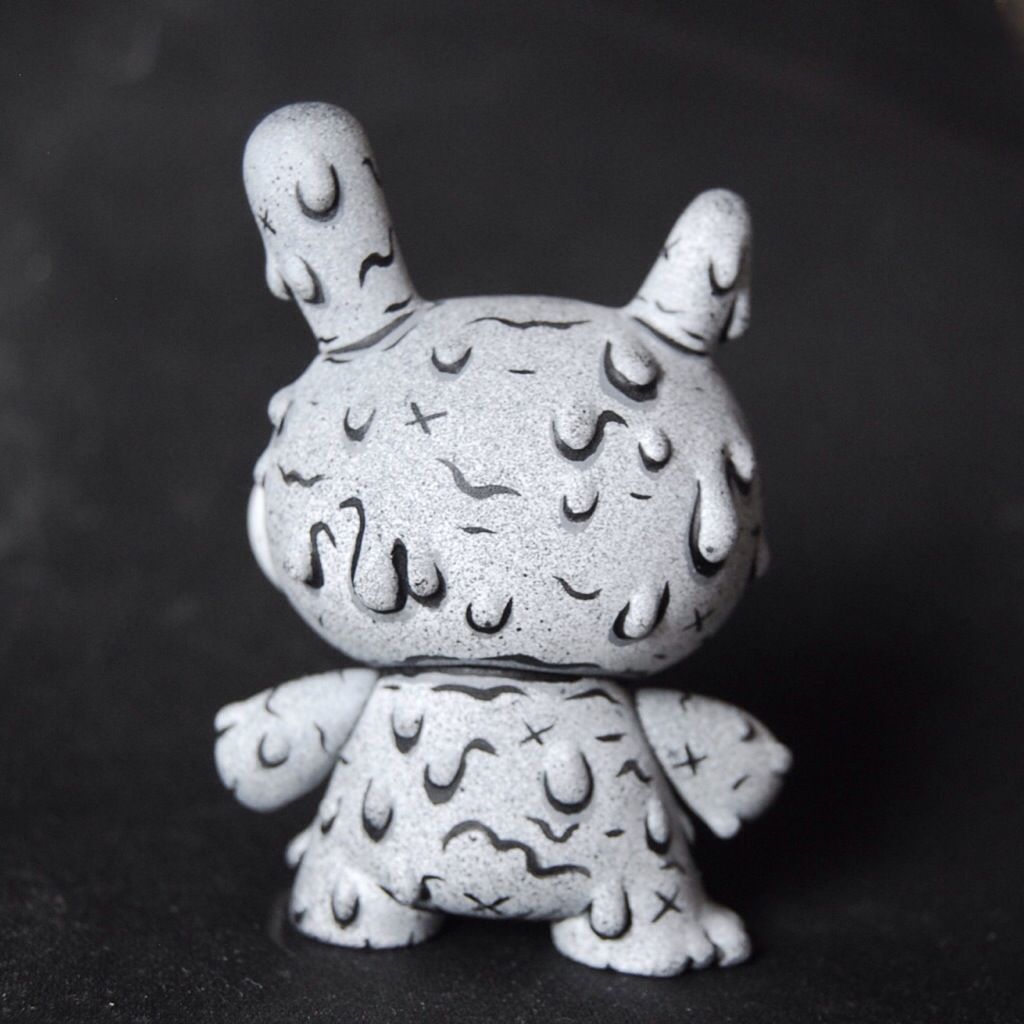 This was done as a commission, so isn't available to buy but if you want to get yourself a custom toy done then you can shoot Jay an E-mail, or to see more work on facebook or Instagram!!!