Earlier this week we brought you an interview with the guys behind Arsenal of Artists (AOA). You can read it HERE. The interview also included information about the AOA's upcoming Custom show 'No Toon Left Behind', which starts today (Sat 15th Aug) at Suburban Vinyl. As the guys in AOA are busy setting up the show tonight, we are seeing more and more peeks at what will be available to buy during the show. One that instantly caught our eye is this beyond awesome custom Kidrobot Munny set of Duck Tales by Mind of the Masons.
[frame align="center"]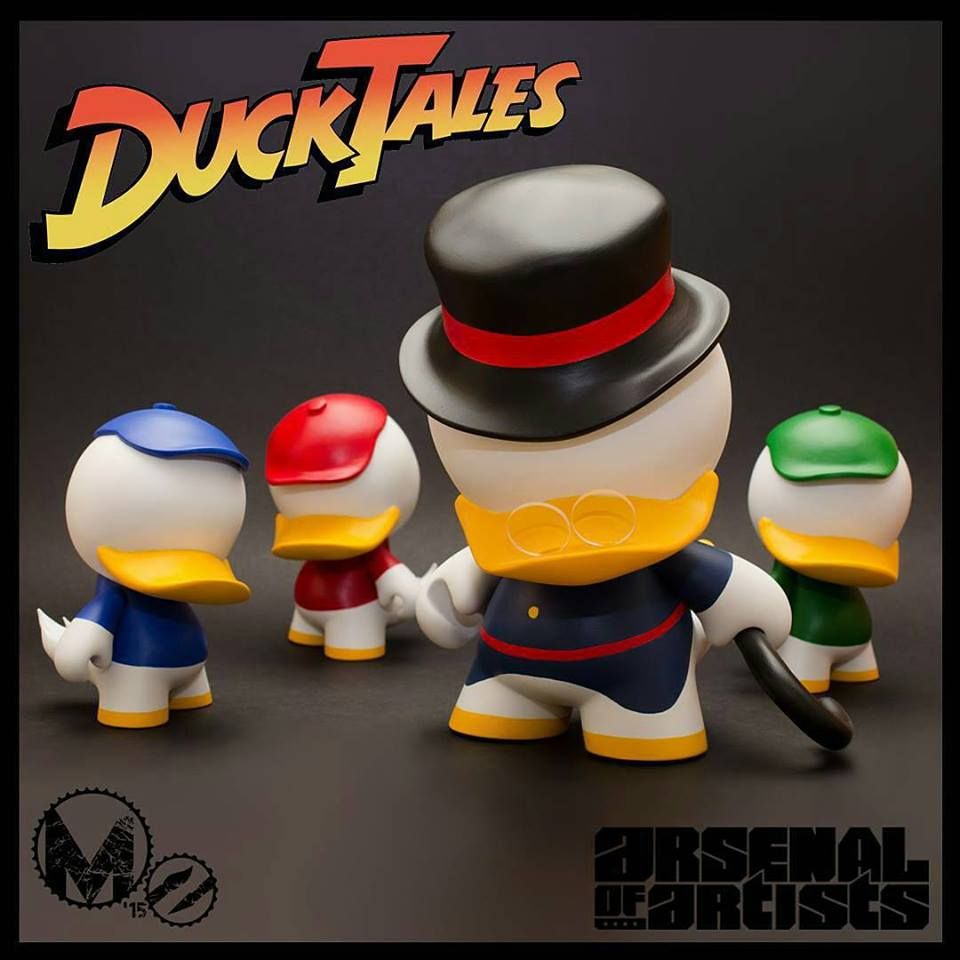 [/frame]
Isn't it fucking fabulous?! The sculpting & paint are all strong & on point. So clean. We absolutely love this.
The No Toon Left Behind is essentially a custom show about Saturday morning cartoons growing up as a kid. Duck Tales was one of our favourite cartoons to watch as a kid and even now as an adult. Tales of Scrooge McDuck and his three grandnephews, Huey, Dewey, and Louie in Duckberg.
We'd love to see a follow-up to this set from Mind of the Masons to include Launchpad McQuack and a full set of bad guys – The Beagle Boys. That would be epic.
[frame align="center"]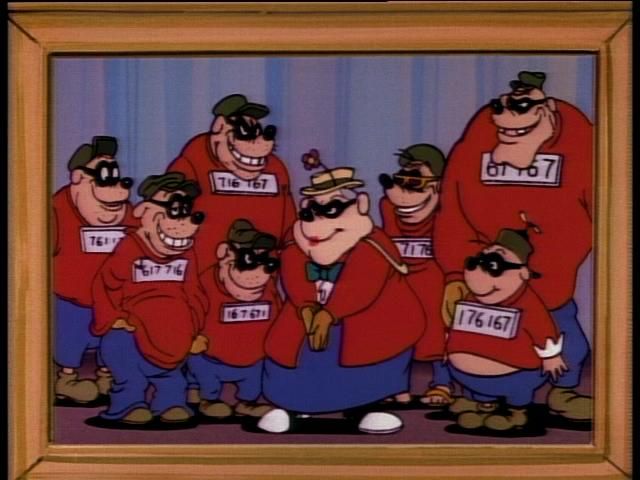 [/frame]
If for some unknown reasons you've forgotton (or god forbid, never seen) Duck Tales. Here is the intro. Take a minute outta your day and take a little watch. You'll be humming along for the rest of the day.
[youtube url="https://www.youtube.com/watch?v=9DXo5haNd9M" width="1000″ height="900″]https://youtu.be/-q6KyIQkaQk[/youtube]