A custom vinyl mini Munny made as a donation for the Toy Collector's Christmas party, which a couple of the Toy Chronicle lads made it and seen it in the full glory.
Mike Strick needed to make sure the custom would fit back inside the original Munny packaging so that it could be boxed 'blind'. With that in mind,Mike had to avoid sculpting too many additions on the surface of the toy, opting instead for sculpting mainly inside it.
Mike did sculpt some simple classical drapery on the surface to try and make it feel more like a stone statue once it was textured and weathered.I am glad he didn't over do the weathering.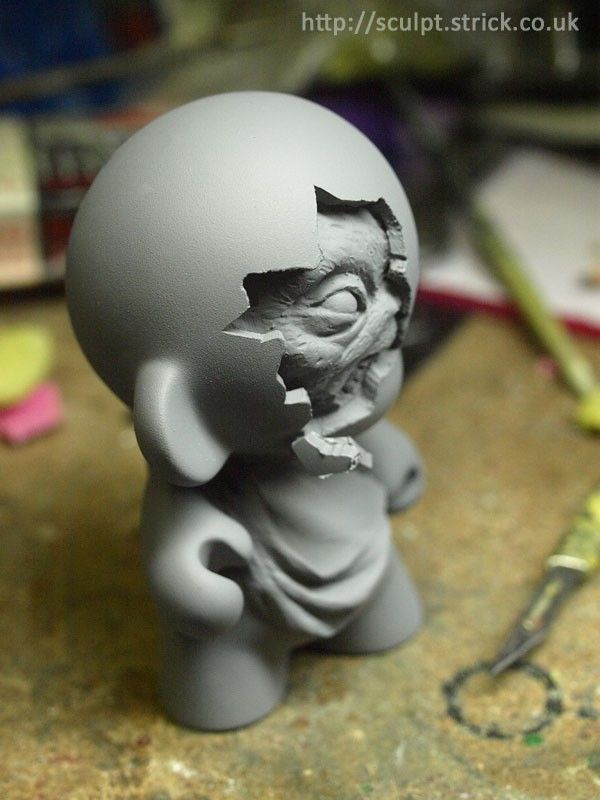 Nice touch with the piece just hanging off.
Must of been a nightmare for Mike to sculpt inside of the munny? but then again he did work like THIS!
Mikes previous work can be found on his blog HERE or on his Facebook HERE.