So we have all seen the Micro MAD*L's, and you know these little resin figures stand at just over 1″ tall…. Yeah no one can wort on something that small right?!?
Well that's wrong, just have a look what the master JPK has gone and done.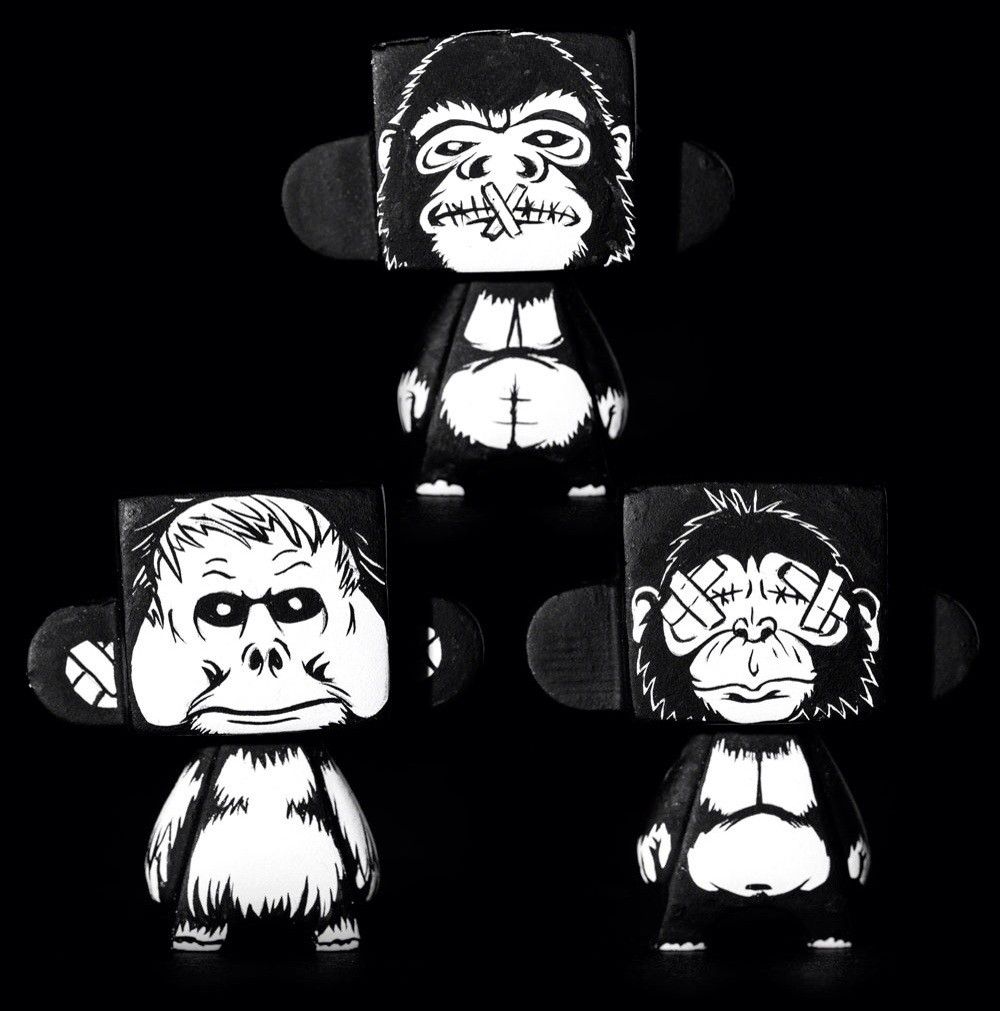 It's a set of the Three Wise Monkeys, represented by a chimp, gorilla and orangutan all in the 'See No Evil, Hear No Evil, Speak No Evil' theme! These look amazing as with everything Jon touches, and being able to kill it on such a small figure shows why JPK is of of the UKs top artists at the moment. The cracking photos were, once again, by the talented Justin Allfree, who always seems to catch all the detail on Jon's work.