Dagonzilla by Nicholas Lestang get the MaxFan treatment for a "Messenger From Hell" one off version! This exclusive piece will be available via lottery.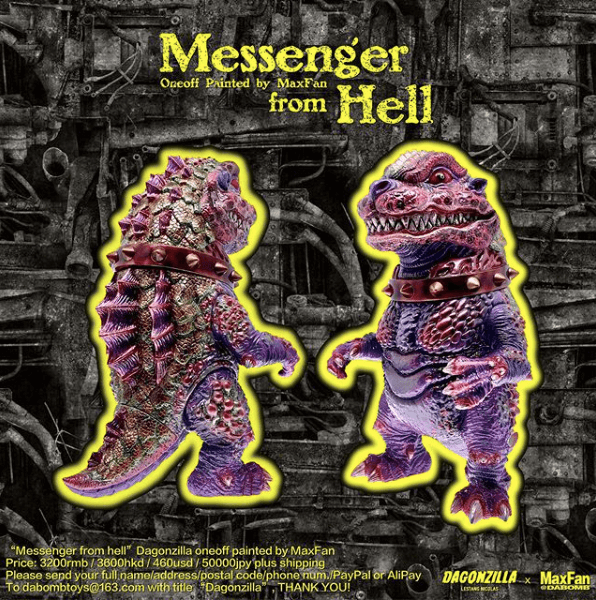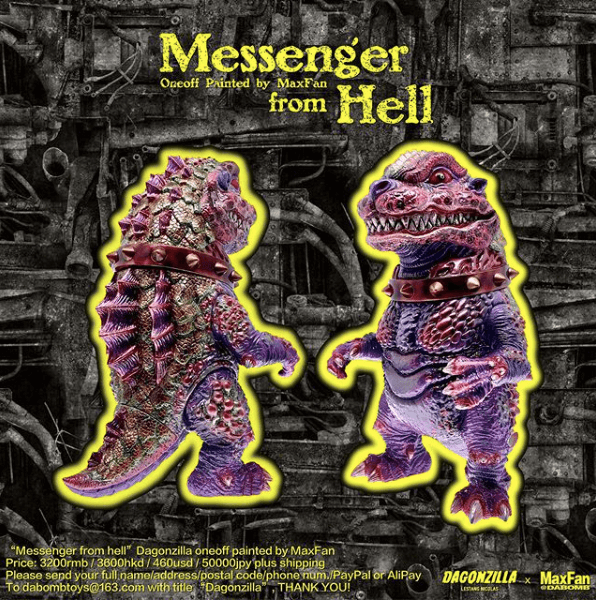 Lottery ends 5th Apr. (Beijing time), priced at 460usd plus shipping. 
Send your full name/address /post code/phone number /PayPal or Alipay to 
[email protected] with title "Dagonzilla"!
Find LESTANG NiCoLAs via Instagram.
Dabomb Toys at Instagram.