You know how the old adage goes, right? Men are from Mars, Dunnys are from Venus. Yeah you've heard of it. Well known around our circles. Janelle Jex proves it with her addition to the Martian Toys Custom Dunny ToyConUK competition. Hand-painted on the iconic Kidrobot Dunny, Jex has created a colourful being – Venus.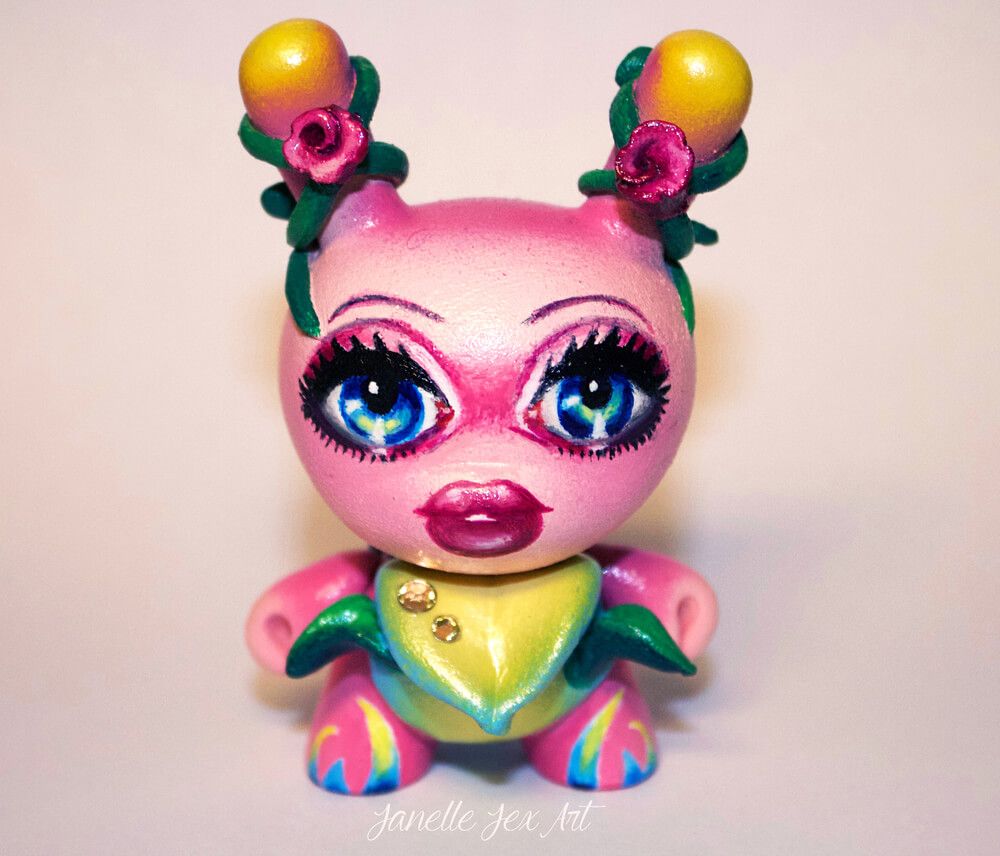 Venus is a mysterious creature who arrived from a planet filled with vibrant, colorful flora. When she was born she blossomed into a beautiful flower with roses wrapped around her ears. She has the unique ability to bring joy and peace to every living being in the universe.
You can vote for Janelle's Venus HERE. Voting ends on 14th February. Good luck, Janelle!
The 29 different pieces from the 25 artists, that entered the comp, will be placed in a random order each time you visit the Voting page. To make it fair we are writing our posts based on this randomization. We refresh the page, which ever piece is first on the list, we'll post that next. We think that is a fair way to get the posts written about.