There are so many great entries in to the Martian Toys Custom Dunny ToyConUK Competition, there could easily be a whole host of winners. One of those could well be the entry from RXSEVEN. RXSEVEN has taken the Kidrobot Dunny and truly made it beautiful. That bird skull mask, though! Trying very, very hard to be impartial here as we think the voters should make their own minds up.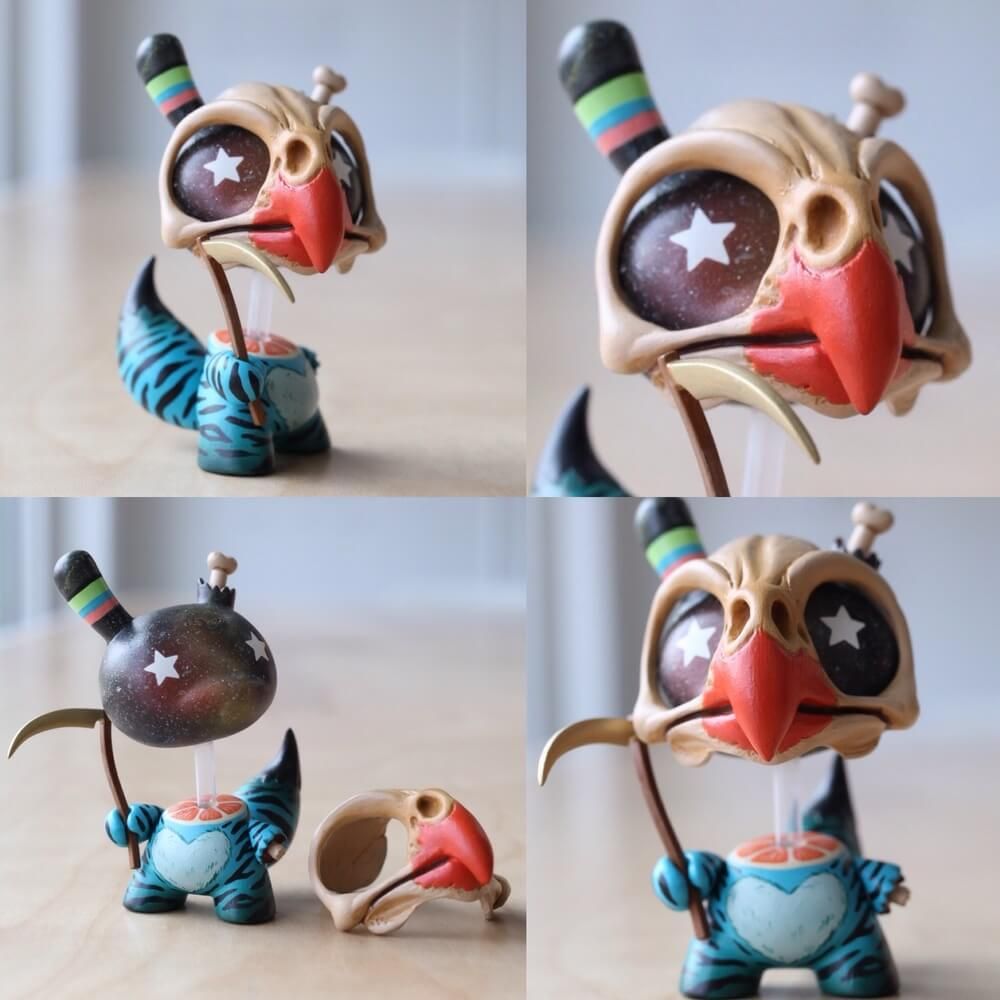 You can vote for RXSEVEN's Celestial Chirp HERE. Voting ends on 14th February. Good luck, RXSEVEN!
The 29 different pieces from the 25 artists, that entered the comp, will be placed in a random order each time you visit the Voting page. To make it fair we are writing our posts based on this randomization. We refresh the page, which ever piece is first on the list, we'll post that next. We think that is a fair way to get the posts written about.