Candie Bolton starts 2021 with two major customs! brace your retina for some major sofubi porn. One of our favourite silhouettes gets the Candie Bolton signature touch. The notorious and TTC favourite FrogTree's "RINKAKU" featuring Candie style gradient and rainbow subtle, to top it off it GLOWS IN THE DARK! Check out the moon crest eye that Candie added in! Next off is Wonder Goblin's Maneki devil & dumpling which looks like Candie hit it with a glitter bomb before Candie adding all her darker yet colourful colour palette.
Majo Maneki Devil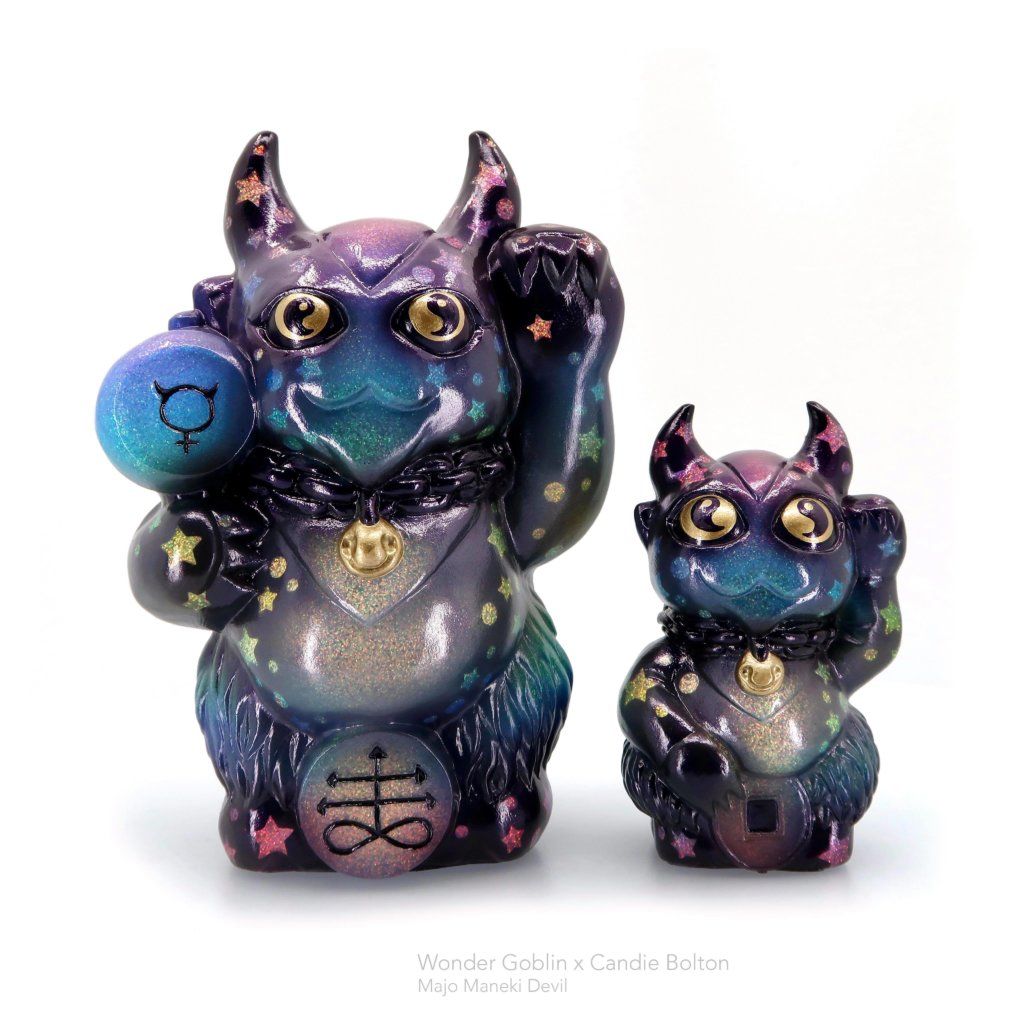 Majo Rinkaku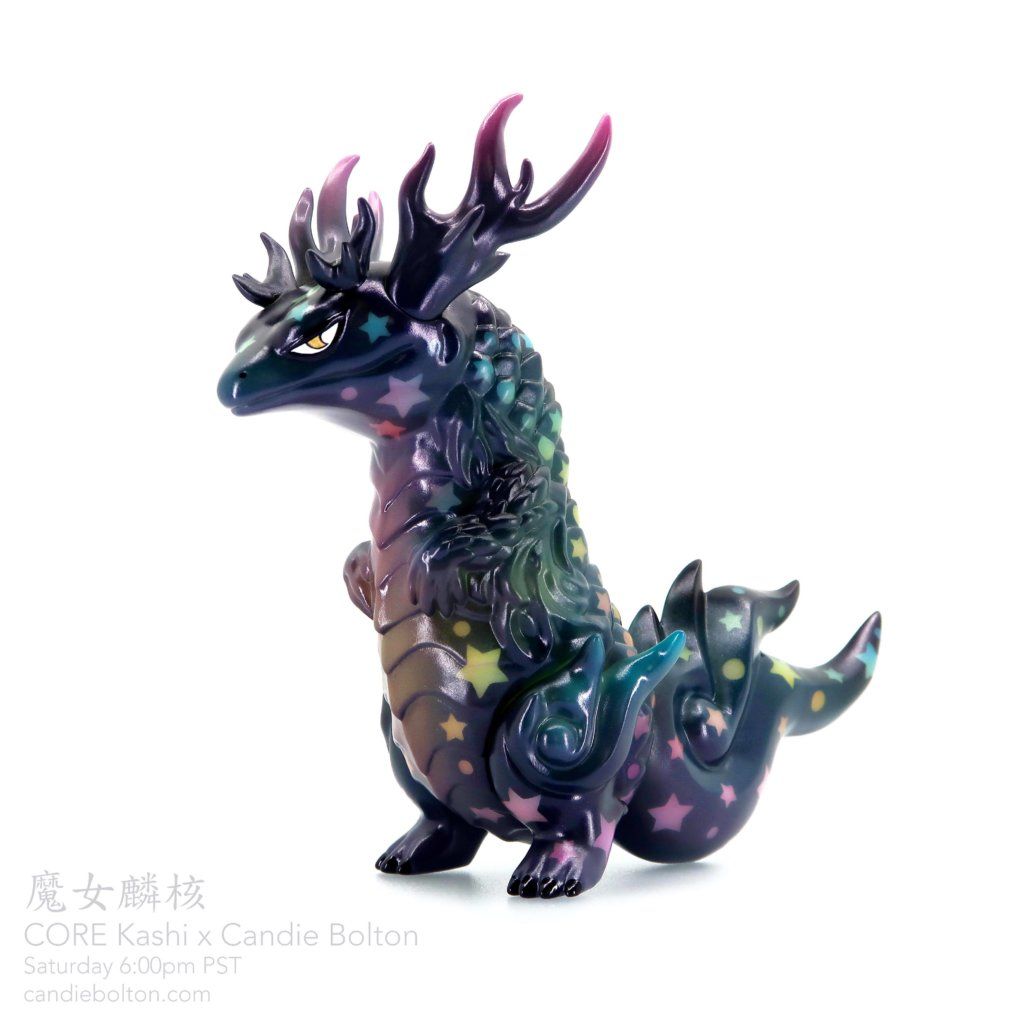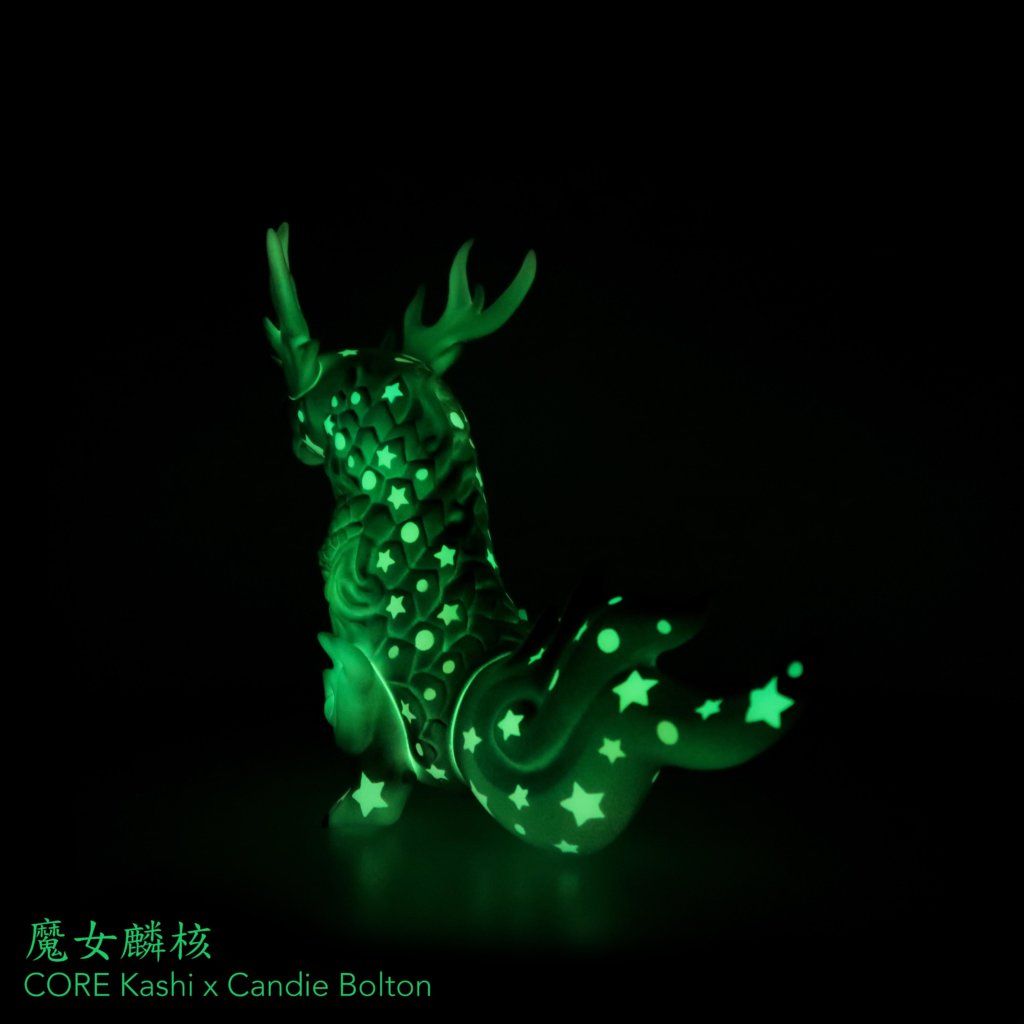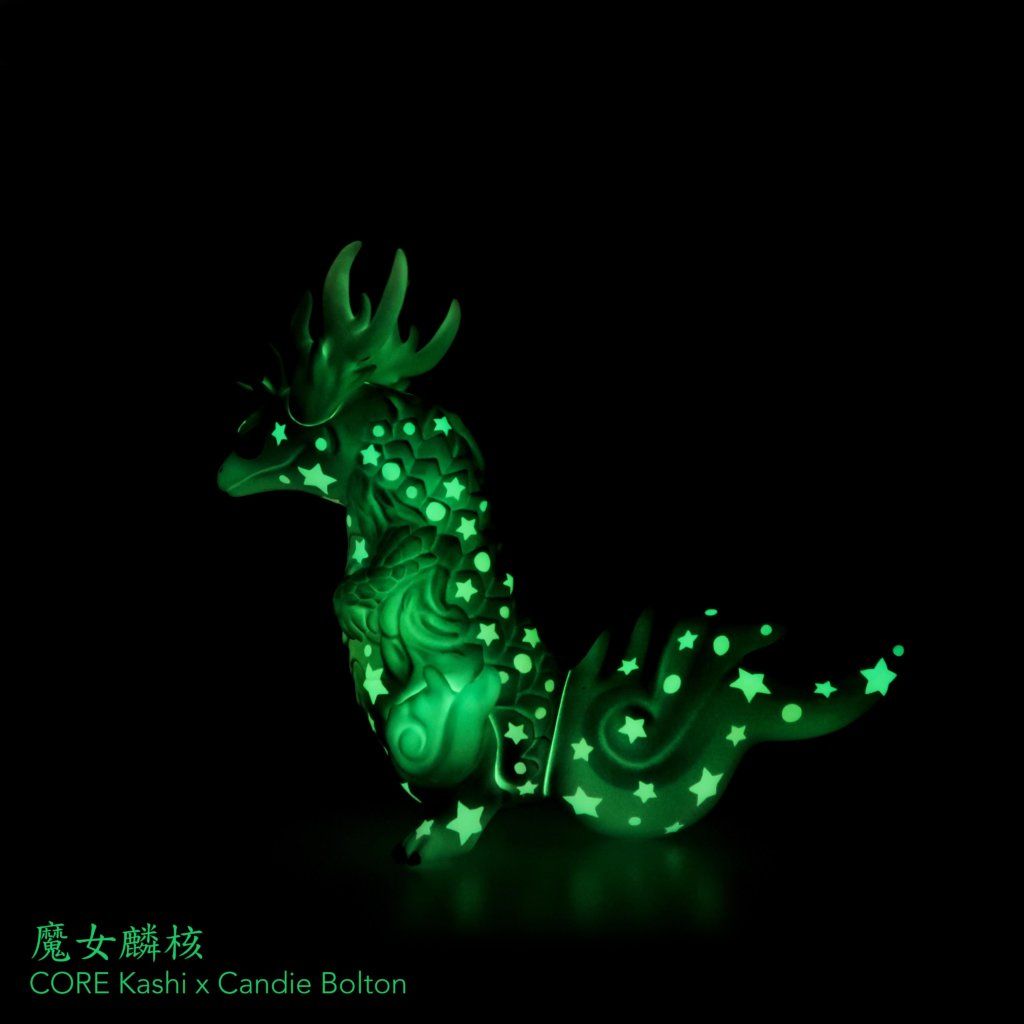 Wonder Goblin x Candie Bolton Majo Maneki Devil will be released at candiebolton.com Saturday January 16th 6:00pm PST. Sold as a set for $300 each, limited to 5 sets.
Maneki devil & dumpling were made by Wonder Goblin and pulled in Japan.
CORE Kashi x Candie Bolton Majo Rinkaku collaboration with Frogtree will be released at candiebolton.com Saturday January 16th 6:00pm PST. Glow in the dark vinyl painted with rainbow stars and finished with a subtle purple shimmer.
Click HERE for Candie's beginners guide to airbrushing vinyl toys and sofubi. See how the magic happens.
Need a custom from Candie? drop Candie a line via http://www.candiebolton.com/ Facebook ,Twitter and Instagram.
Talking of beastly good, have you checked out our TTC Mobile? Ok, it's not as beastly as the Purple Swirl Bake Kujira (but nothing really is, right?). We have our app available on both the App Store or Google Play Store. Ready for your beautiful smartphones! Go. Download. Now.
Did we fail to mention IT's FREE.