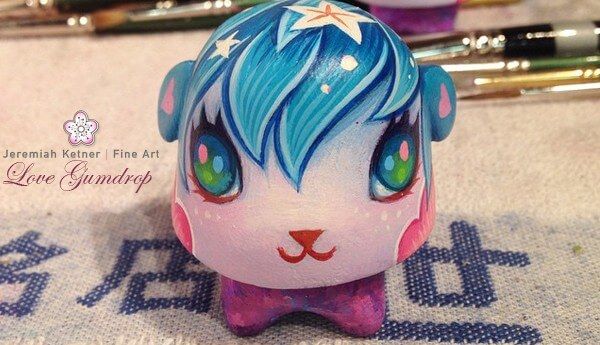 So we missed the first 5 Love Gumdrops that was released last week from Jeremiah Ketner, but we are all in luck because Jeremiah has another batch this Saturday! the last batch sold out in minutes maybe seconds! for all the Euro reader you are in luck because if you haven't heard yet Mr Ketner will be showcasing his work at this years ToyconUK 2015 in April thats right ready to roll out the red carpet! right lets get back to the Love Gumdrops. The original was designed by 64Colors and was cute already but Mr Ketner blesses his trademark style and turned the pups into the most colourful pups EVER!
This set will have blue hair instead of the pink but in the similar style from last weeks release.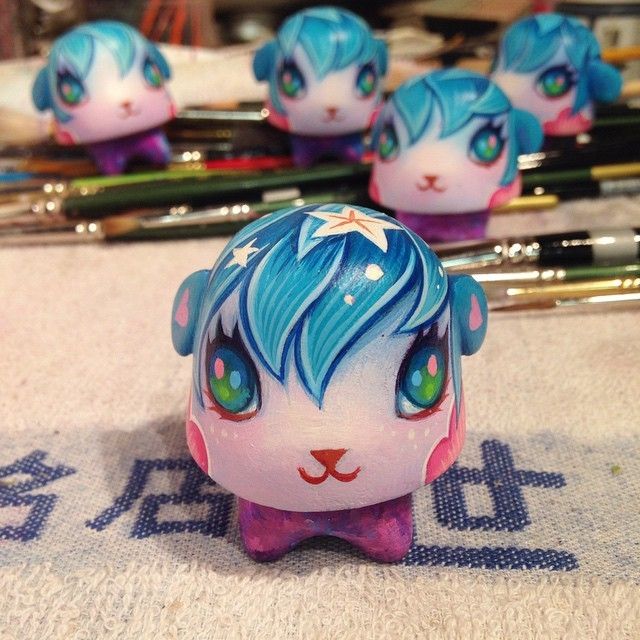 Just look at the brushstrokes and so adorable, those mesmerising eyes.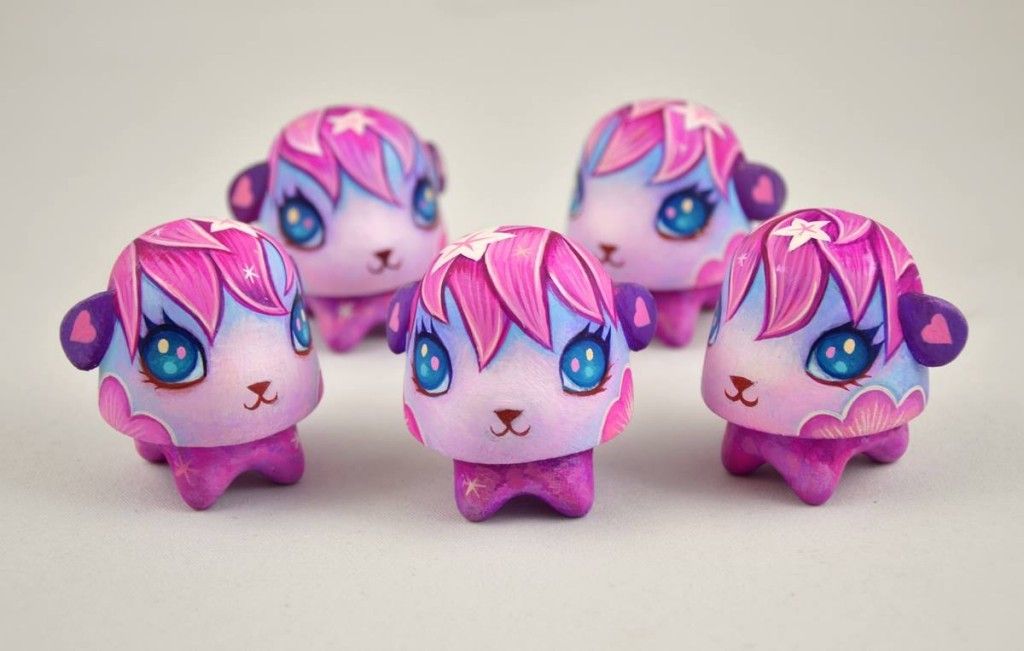 Right so get your F5 ready and Saturday at noon CT 2/1 (6pm UK time) Find them here: Smallandround.com
It's the right time to add some colour in your life with Jeremiah Ketner way.
You can stay in contact Jeremiah Ketner via http://jeremiahketner.com/