Lou Pimentel joins Collect and Display annual artist custom series and blessing our eyes once again with his signature style. You know sometimes you come across an art toy and you don't feel you need to write too much or go into too much depth because the piece of art speaks for itself. Well, Lou Pimentel's Birds of a Feather custom series falls into that category.
There are three pieces in this series, all are Kidrobot 4" Mini Munnys and have each been customised with oil paints.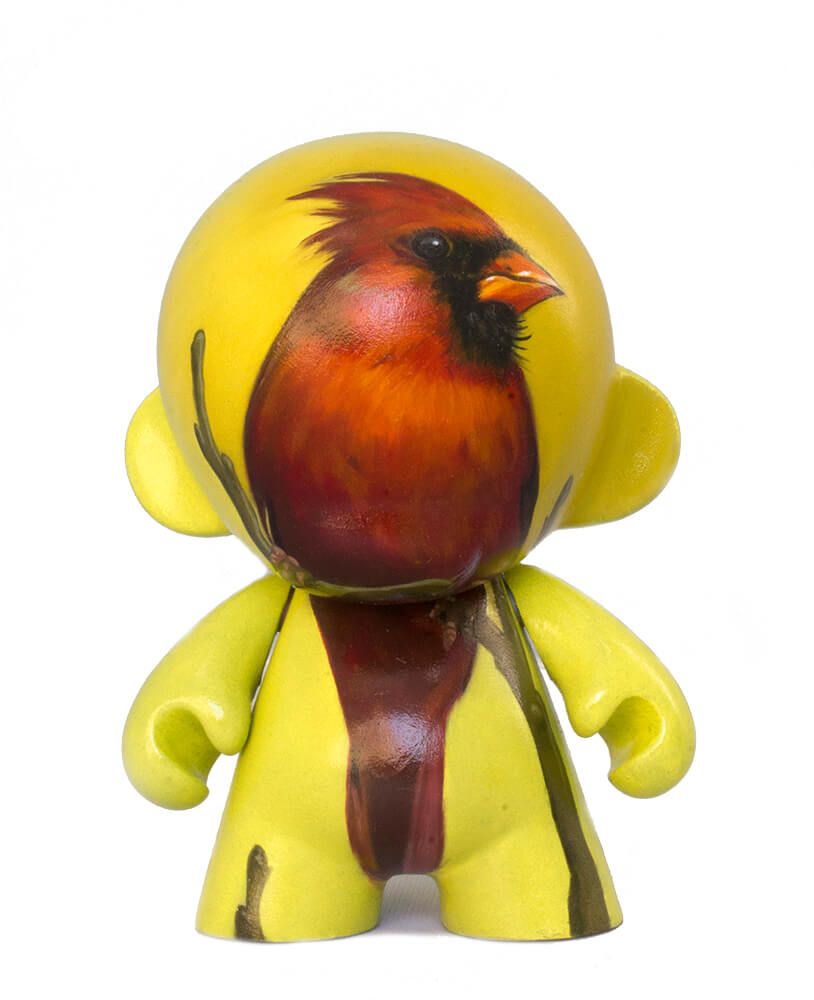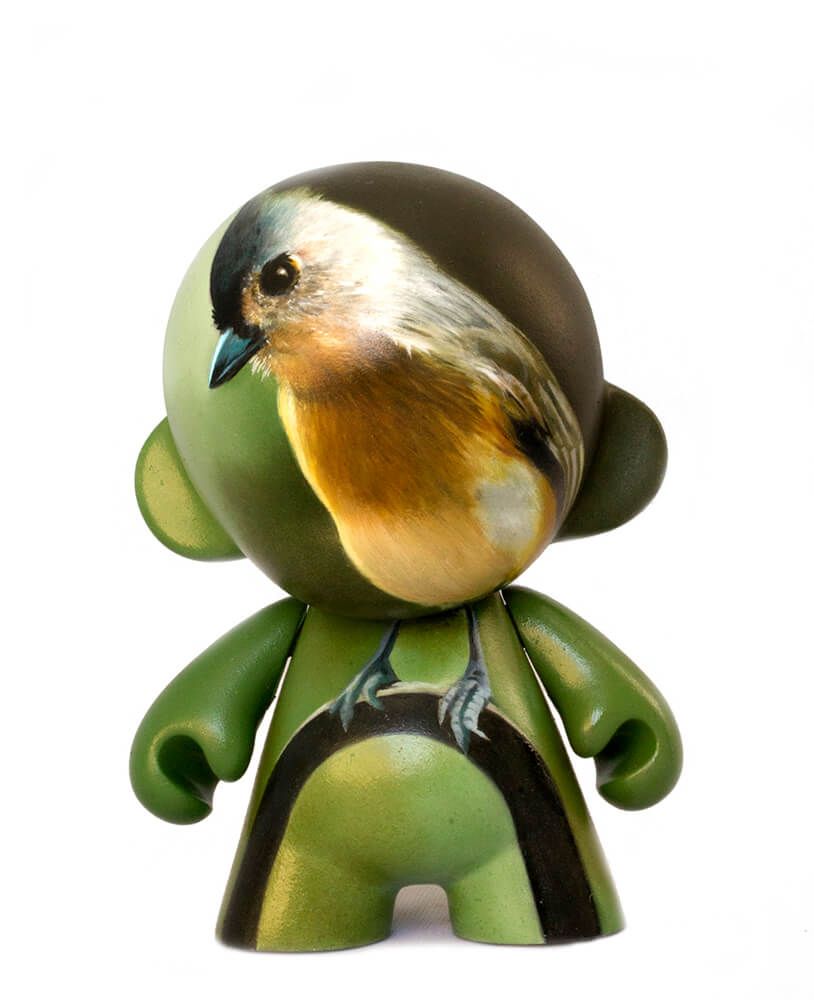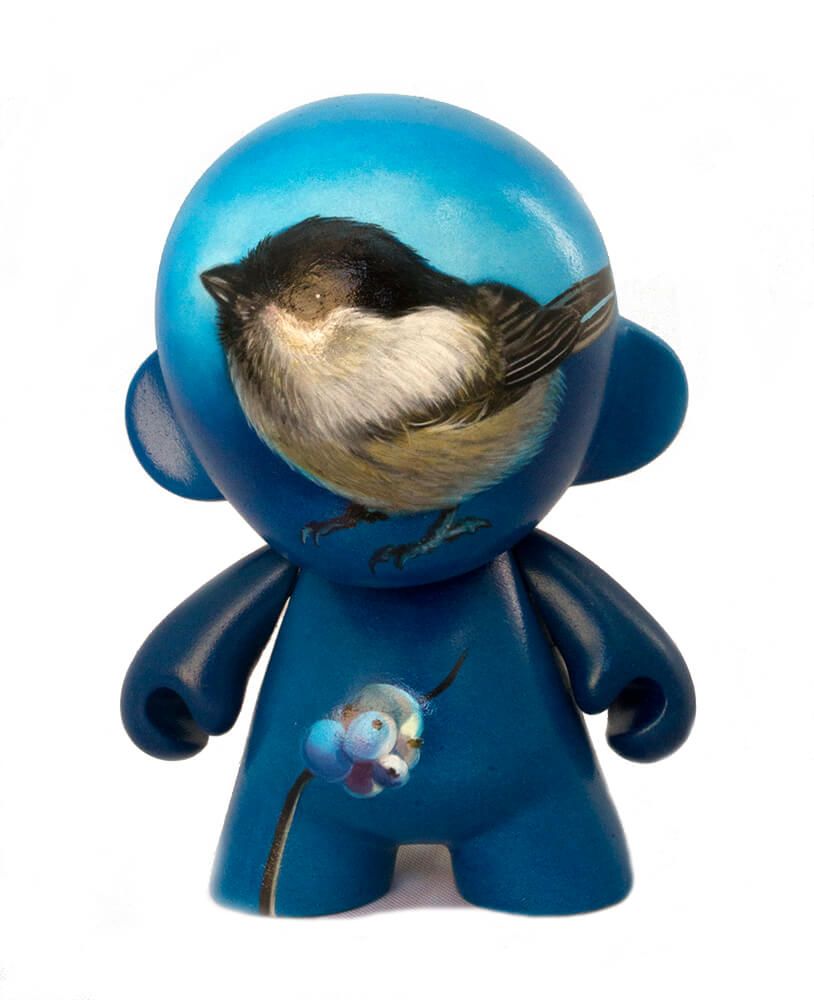 They look beautiful together, don't you agree?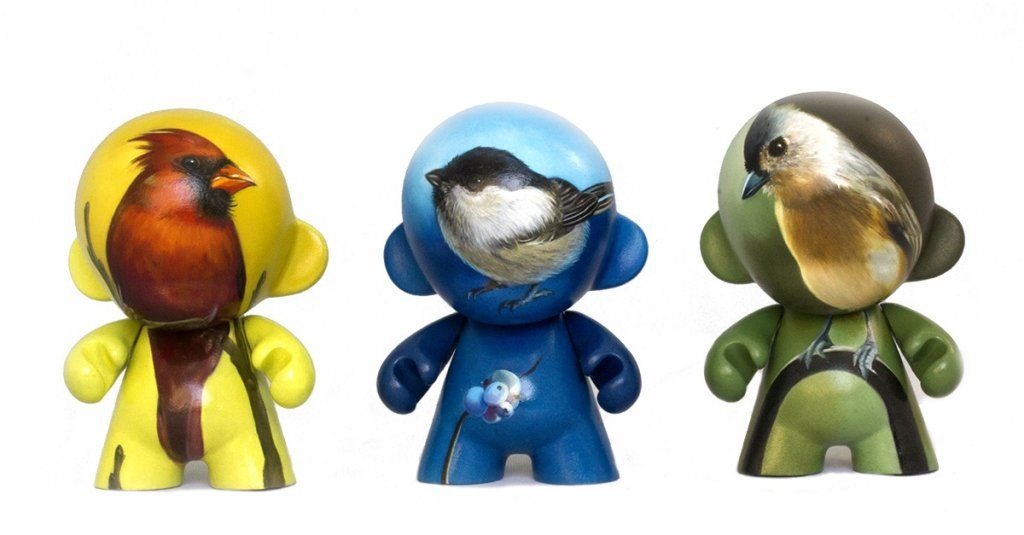 Priced at £200.00 each.
Please find the time to look at Lou's website http://www.lou-pimentel.com/ be ready to be amazed!
Lou Pimentel is a multidisciplinary artist based out of New York City. Born in Santo Domingo, the heart of the Dominican Republic, he and his family made the move to Florida when he was four years old and subsequently settled in Brooklyn five years later. Having started drawing at age four with the help of his father, he eventually found inspiration in his teenage years from the pages of comic books and the vibrant street art scene of his adopted city. However, not satisfied with relying solely on his self-honed skills, Pimentel applied and was accepted to the prestigious School of Visual Arts in NYC, where he earned his BA in Illustration. Upon graduation and now armed with the techniques of the old masters but still retaining the indelible influence of street and pop art, his work is a visual outpouring, reflective of the inspirations that guide his life – his kids, nature, cartoons, graffiti and the art that surrounds us in our everyday lives. No matter what the medium, whether it be oils, acrylics, spray paint, watercolours or sculpting, Lou takes pleasure in utilising whatever methods necessary in order to convey his artistic directions.
Follow Lou Pimentel on Facebook & Twitter.