Haus of Boz Knucker who lived in a hole in Lyminster (Sussex in England). Although no water could be seen going into the hole that the dragon lived in, a stream came out of it. Knucker did cause a good deal of problems: eating people, animals, and a number of other naughty dragon things.
This marvellous creation was created for ToyconUK as a part of our GREAT BRITISH MYTHS & LEGENDS CUSTOM SERIES.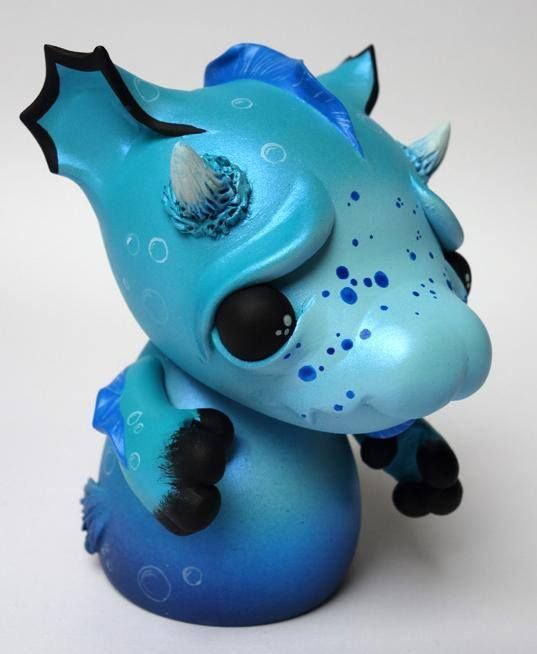 Knucker is available at our online shop right now so head over to http://thetoychronicle.bigcartel.com/ and give Knucker a lovin new home.