Matthew Plater AKA MAp- MAp has blown us away yet again. Meet "King Panda Eiranin" the snow patrolling polar explorer! One heck of a custom. It's crazy to think that MAp-MAp hasn't got a production vinyl toy of some kind yet. It's driving us crazy, what does a guy have to do in order to get one. Anyway maybe vinyl toy makers wouldn't be able to cope with MAp-MAp's Ideas and texture and depth to every single piece of his works.
"Most days it is the usual scoping out of tundra lost travellers, with a small "found you fee" to keep the boot spikes sharp and the hammer heavy. But when everyone is safe in the huts and cabins Eiranin will trek out deeper through the true ice lands, to delve into Her ancestor trinket filled past, which then obviously appear at the local museum."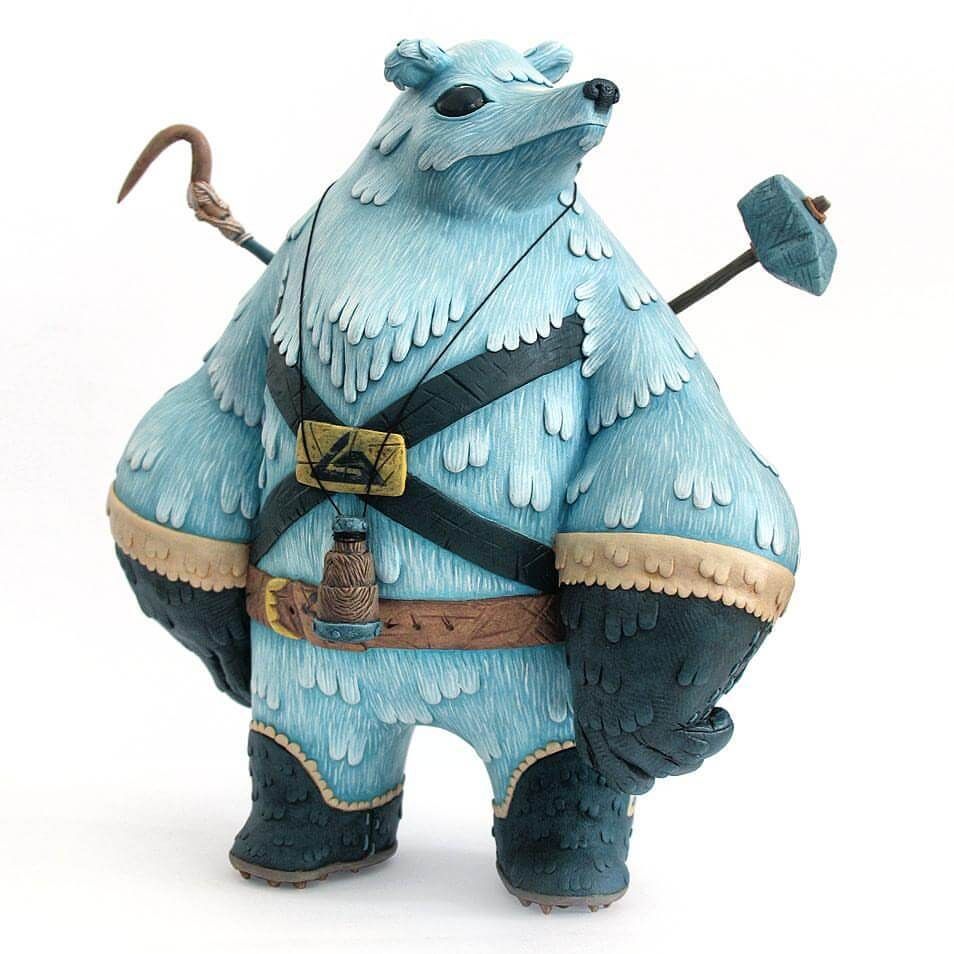 King Panda Eiranin is another example of MAp-Maps outstanding work. Turning Woes x Silent Stage Panda King into this STUNNER. Still to this day no one else has a style like MAp-Map.
Thinking about grabbing some Map-Map customs? hit him up Via
Get mesmerised via his Flickr
(all information and photo lifted from MAp-Map media sites)