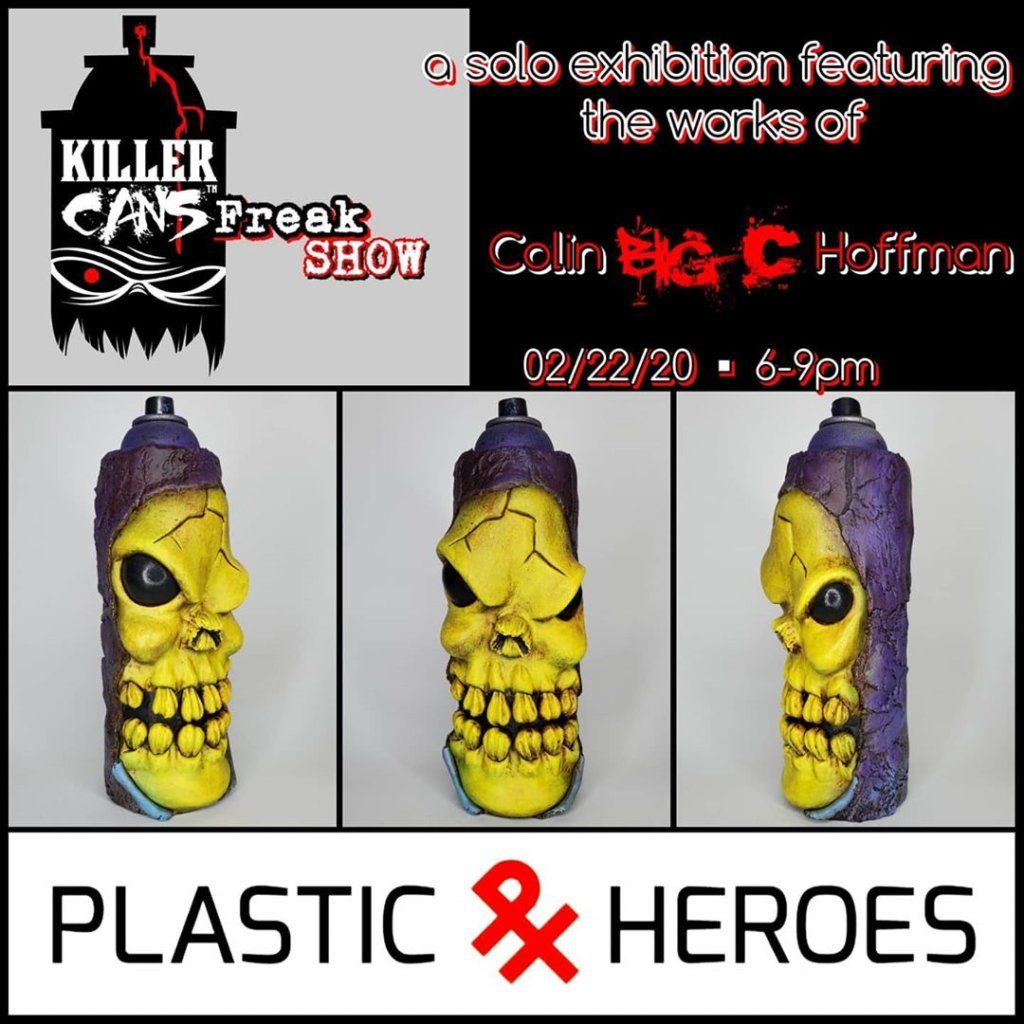 Congrats to our brother, Big C on the West Coast as he looks to embark on his first solo show this evening. Opening at Plastic & Heroes in San Jose, Big C will be bringing his collection of custom Killer Cans to show & sell in the aptly named show Killer Cans Freak Show!
We also got word from Colin that he will be dropping the first of his new The Beautiful People sculpt tonight at the opening.

 The initial drop of "The Beautiful People"  consists of resin casts from 4 different designs that Big C sculpted. Big C hand painted each of these pieces to look as if they just jumped off of a Killer Can. Ranging from 4-6inches tall, these will sell for $50 each.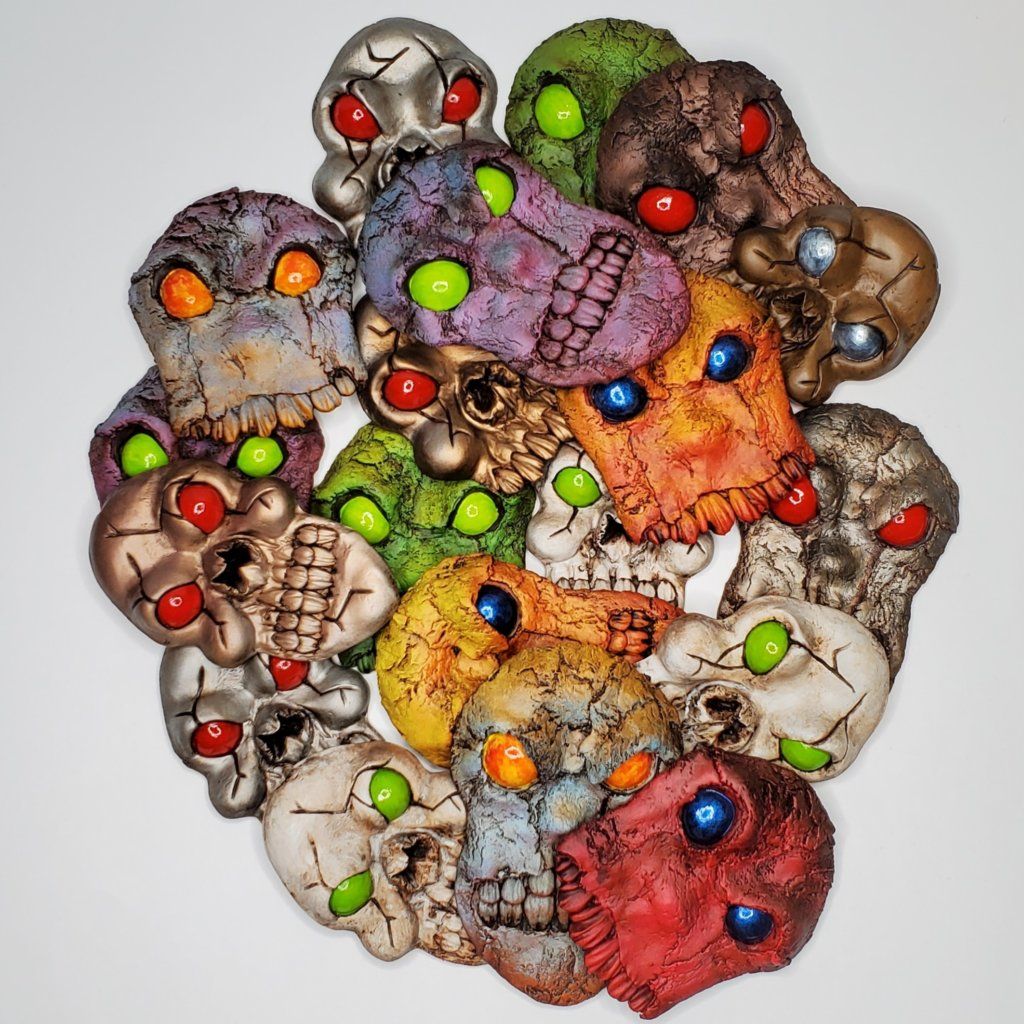 Details on the Killer Cans Freak Show can be found in the below image. If you're in the San Jose area, head down to Plastic & Heroes tonight from 6pm PST (about 4hours from time of writing).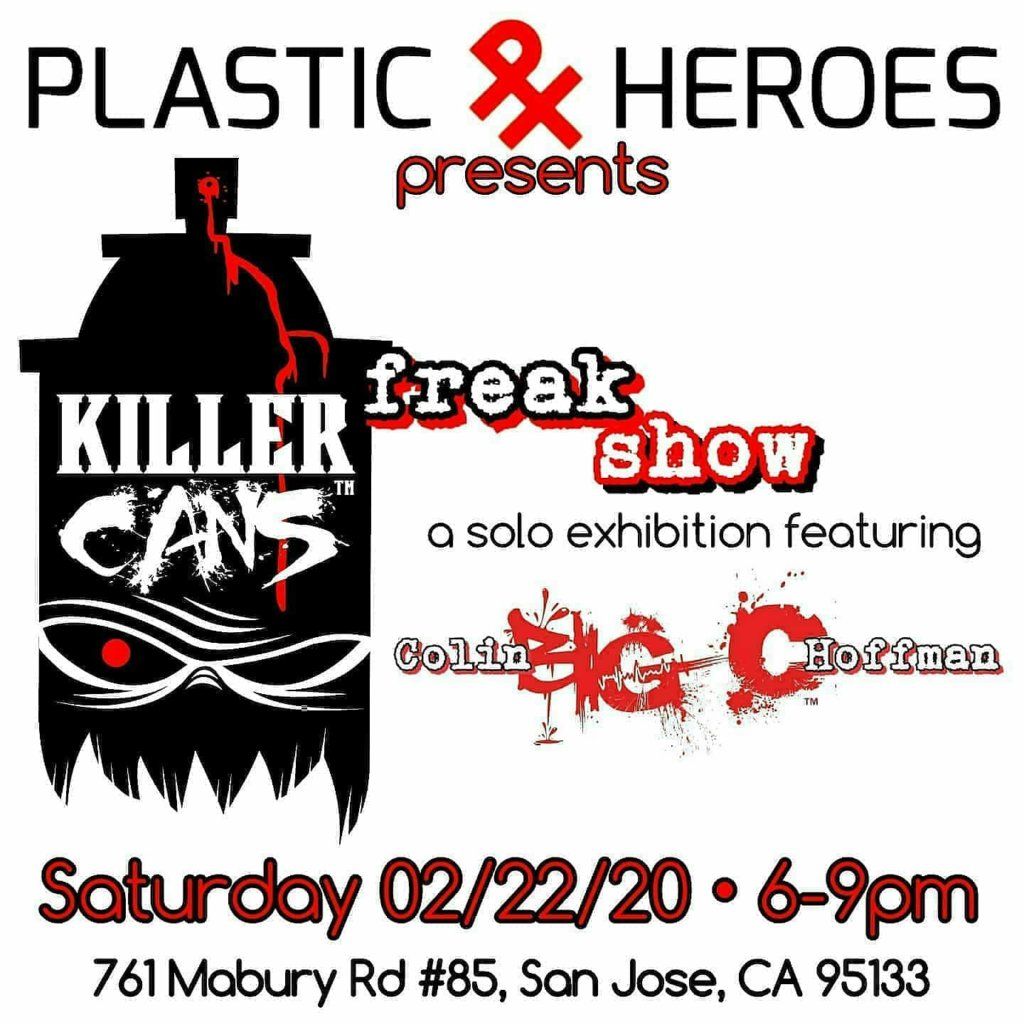 ---
Big C Social Media
Facebook: https://www.facebook.com/BigC.artwork/
Instagram: https://www.instagram.com/bigc.art/
---
If you want to support The Toy Chronicle, we have a number of options available to you. We have started to stock a wide range of releases that we think you will enjoy. Ranging from production pieces from Superplastic, to original pieces from our favourite artists. Purchasing one of our pins also really help. A quick, cheap way to also support the TTC is by making a small donation. These can all be completed below through our online shop. We appreciate all the support! Thanks!