Kid Ink Industries will have a number of piece of work on the Tenacious Toys New York Comic Con booth. If you want to get your hands on, we featured the three one-of-a-kind pieces available this weekend.
First up is Custom Groot painted in Monster Kolor. Standing at 8inches tall, this Custom Groot is a one-of-a-kind Funko Hikari Groot. Available for $400/£263 exclusively at the Tenacious Toy NYCC booth.
[frame align="center"]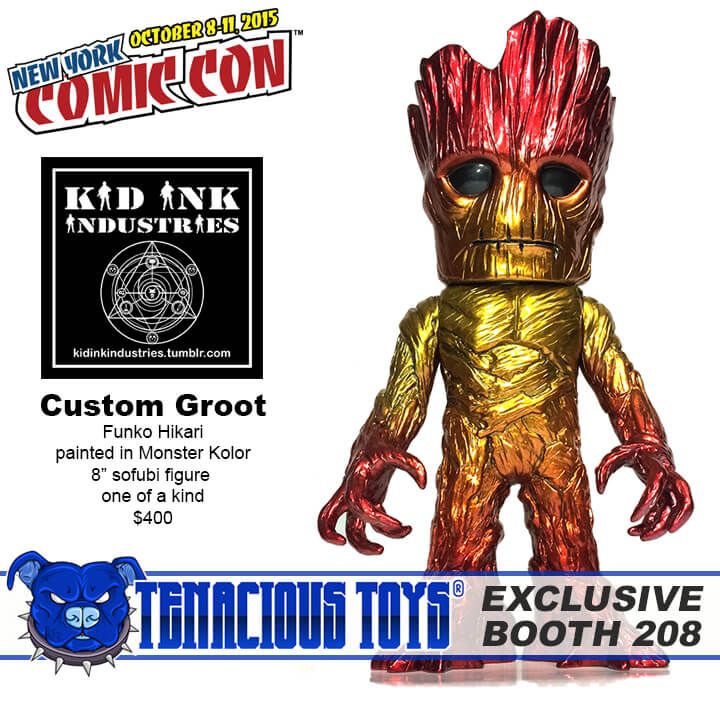 [/frame]
Up next we have Custom Oreion Space Alien, again one-of-a-kind painted in Monster Kolor. This vinyl/resin figure by Magitarius stands at 12inches. You can purchase Oreion Space Alien for $350/£230.
[frame align="center"]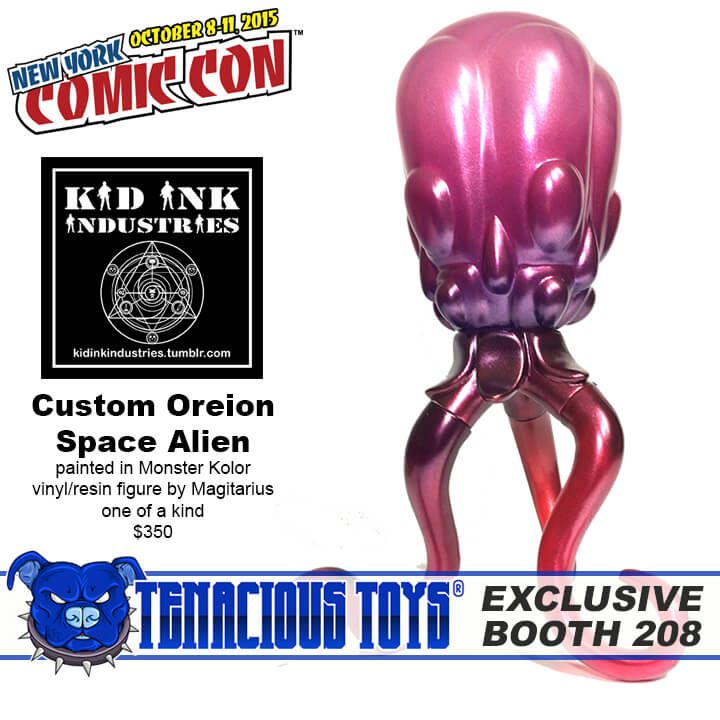 [/frame]
Lastly we have a Custom Dino Grenade. A one-of-a-kind custom Ron English Tenacious Flake Paint Figure. You'll be able to get this custom Dino Grenade for $250/£164.
[frame align="center"]
[/frame]